Thank you for those who attended this year's event! Click on the buttons below to view the conference videos and presentation slides.
Keynote: Dr. Andrew Marshall
Driving Change Spotlight: Lee Anna Osei
Return to Play Panel:
Dr. Christine Cameron, Ph.D.
Jason deVos
Charlene Krepiakevich
Catriona Le May Doan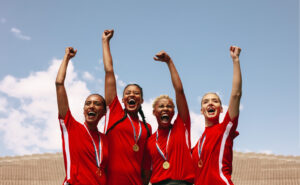 Keynote: Lisa O'Keefe
Inclusion and Diversity in Canadian Sport Panel:
Peter Dinsdale
Janelle Joseph, Ph.D.
Stephanie Simpson, Ph.D.
Speaker: Diane culver, Ph.D.
Driving Change Spotlight: Tricia McGuire Adams, Ph.D.
Driving Change Spotlight: Fabrice Vil
Workshop: Jill Sadler
To see the conference active break videos click here.
To see the research posters from the virtual poster session click here.