About the SIRC Forum
The SIRC Forum is an interactive, online platform that brings together researchers and practitioners to enhance sport in Canada. The Forum is a place for you to ask and answer questions, share resources and findings, discuss trending topics or issues, and connect with potential partners or collaborators.
Discover cutting-edge research and resources, grow your professional network, and find innovative solutions through interactions with other researchers and practitioners—from a variety of locations, sports, and areas of expertise—on the SIRC Forum.
Background and Development
The purpose of the SIRC Forum is to unite researchers, practitioners and policy makers to advance the Canadian sport system through an active online community. Accordingly, the objectives of the SIRC Forum are:
To build and maintain an active online community of sport researchers, sport organizations, and other key stakeholders;
To facilitate conversations and knowledge exchange that enhance understandings of key issues in sport;
To encourage collaboration between researchers and sport organizations; and
To strengthen knowledge mobilization with the aim of supporting evidence informed programming and decision-making.
The SIRC Forum builds on SIRC's mandate to connect researchers and practitioners through the Sport Canada Research Initiative (SCRI) conference, and responds to discussion about the value of enhanced relationships and collaboration among stakeholders in Canadian sport.
SIRC acknowledges the support of a web development team and an Advisory Committee in the creation of the SIRC Forum. The Advisory Committee is comprised of 14 members from across Canada; 5 academics; 5 representatives of national, provincial/territorial and community level sport organizations; and 4 members from multi-sport organizations. The Advisory Committee was responsible for providing insight and expertise related to the creation and implementation of the Forum, piloting the platform, reviewing communication tools, and assisting with outreach and engagement to ensure the SIRC Forum is a dynamic and valuable online community.
Policies
For any questions please contact research@sirc.ca .
FAQs
1. Who is the Forum for?
If you are interested in amateur sport and physical activity in Canada, the SIRC Forum is for you!
Sport Administrators – Staff and volunteers of Canada's network of national, provincial/territorial and community sport and physical activity organizations.
Coaches, officials and integrated support team members – anyone supporting Canada's athletes, from playground to podium.
Athletes – whether you're Canada's next gold medalist or completing your first community run.
Researchers – including graduate students, research associates, postdoctoral fellows, and professors, across disciplines.
Policy makers – Influencing sport-related policy at the national, provincial/territorial and community levels.
2. How do I get started?
Visit the SIRC Forum to sign up and create a profile.

Tip: Your profile is an opportunity to tell other Forum members about yourself. This might include areas of interest or expertise, your experience with other projects or collaborations, or your favourite sport.

Post or comment to engage with the SIRC Forum community. You can:

Ask or answer a question;
Seek opportunities to collaborate on a project;
Discuss an idea or debate a topic;
Share a resource or finding.
Tip: Visit the Forum often to share new projects or contribute your ideas.

Build your network.
Tip: Regular engagement on the Forum will help you build a network of researchers and practitioners across the country. Commenting on posts or tagging other members will create a dynamic community for everyone.
3. What types of information can I share?
Four type of posts are encouraged on the SIRC Forum:
Ask or answer a question – Is an organizational issue keeping you up at night? Do you have a research question you want to test with coaches or sport administrator? Post it in the Forum!
Collaborate on a project – Looking for evaluation expertise? Creating a new researcher program? Recruiting for a research or evaluation project? Post it in the Forum!
Discuss an idea or debate a topic – Are you excited about the latest sport tech, or wondering about a recent fitness trend? Post it in the Forum!
Share a resource or finding – Has your latest journal article just been published? Do you have a new infographic to share? Has your board just approved a program report? Post it in the Forum!
Tip: To review the SIRC Forum Code of Conduct, click here.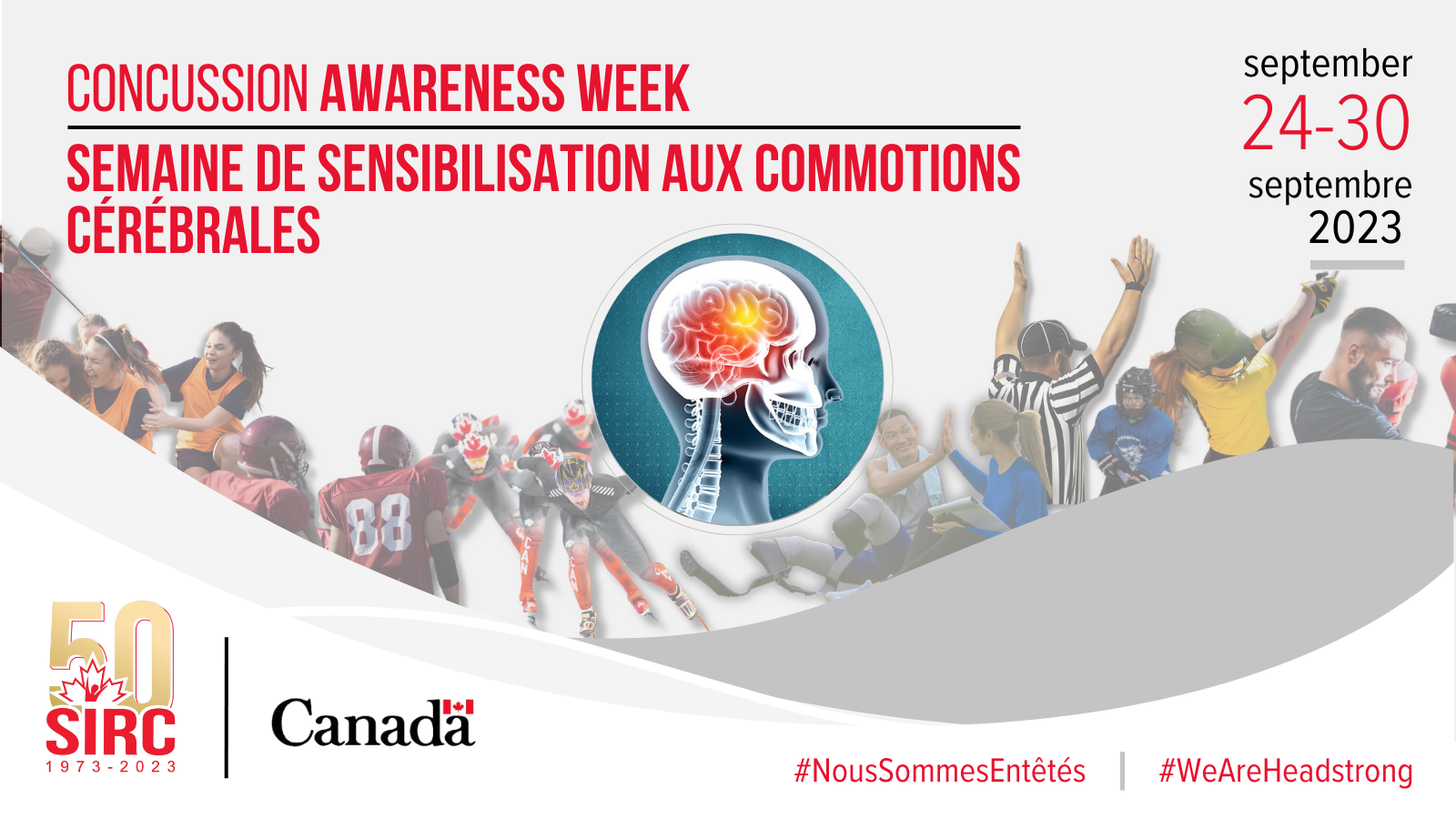 Canada's most trusted partner in advancing sport knowledge will be raising awareness of the importance of concussion education during Concussion Awareness Week as we feature best practices and examples from the sport sector Ottawa – Concussion Awareness Week, a nationwide initiative aimed at raising awareness about concussions and promoting safe participation in sports, will take place from September 24th to September 30th, 2023. This annual event is a collaborative effort involving various stakeholders, including the Government of Canada, National Sport […]