Current Priorities
Canadian Sport Policy Renewal (2023-2033)
The Canadian Sport Policy (CSP) is set to be renewed in 2023. The renewed sport policy will help to identify Canadian sport priorities and provide guidance to Federal, Provincial and Territorial governments in advancing sport for the next 10 years (2023-2033).
SIRC is pleased to now be sharing the What We Heard Report, which synthesizes the ideas, perspectives and opinions of more than 5,000 people in Canada, including more than 500 sport, physical activity and recreation organizations across the country.
Thank you for continuing to participate in the CSP renewal process.
If you have any questions, please do not hesitate to reach out to info@sirc.ca.
–
Key Documents:
---
Universal Code of Conduct to Prevent and Address Maltreatment in Sport (UCCMS), version 6.0
Canada's national sport community is dedicated to creating a safe and welcoming sport environment. On behalf of the national sport organizations (NSOs), multisport service organizations (MSOs), and Canadian Olympic and Paralympic Sport Institute (COPSI) Network members, we are pleased to provide version 6.0 of a Universal Code of Conduct to Prevent and Address Maltreatment in Sport (UCCMS). The UCCMS will provide the foundation for the development of a coordinated implementation strategy to prevent and address maltreatment across all levels of the Canadian sport system, and for all participants (athletes, coaches, officials, administrators, practitioners, etc.). The UCCMS is a result of an extensive consultation process that sought insight and expertise from within the sport system and from external subject matter experts.
Key documents:
---
Concussion in Sport
As awareness about the short and long-term health outcomes of concussion has increased, the Canadian sport sector has stepped up to proactively manage and prevent concussion in sport.
Key documents:
---
Gender Equity
The active engagement of girls and women as participants and leaders will enhance the Canadian sport and physical activity system for everyone. In 2018, the federal government set a target to achieve gender equity in sport by 2035.
Key documents:
---
Reconciliation
The Canadian sport sector has an important role to play in rebuilding Canada's relationship with Indigenous peoples. In particular, the Truth and Reconciliation Commission's Calls to Action 87-90 address the need to better tell the national story of Aboriginal athletes in history, support athlete development, increase inclusive participation and competition opportunities.
Key documents:
---
Inclusion for Persons with a Disability
The Canadian sport and physical activity sector is committed to facilitating the full and active engagement of persons with a disability – from recreational physical activity to high performance para sport competition – and to contribute to social inclusion through these activities.
Key documents:
---
Policy Documents
Canadian Sport Policy 3.0
The renewal of the 2012 Canadian Sport Policy is set to take place in 2023.
Canadian Sport Policy 2012
The current Canadian Sport Policy, effective from 2012 to 2022, sets a direction for all governments, institutions and organizations to make sure sport has a positive impact on the lives of Canadians, our communities and our country.
Click here for documents related to renewal of the Canadian Sport Policy in 2012.
Canadian High Performance Sport Strategy (2019)
Designed to guide the national high performance sport community's policies and priorities in support of the 13 high performance objectives of the Canadian Sport Policy.
A Common Vision for Increasing Physical Activity and Reducing Sedentary Living in Canada: Let's Get Moving (2018)
Developed in response to a call for a pan-Canadian framework on physical activity by federal, provincial and territorial governments, this policy is designed to unite leaders from sport, recreation, health, and other relevant policy areas to influence physical activity and sedentary living in Canada.
The Framework for Recreation in Canada (2015)
The guiding document for public recreation providers in Canada. Designed to enable all Canadians to enjoy recreation and outdoor experiences in supportive physical and social environments.
Active Canada 20/20 (2012)
Designed to engage decision makers and rally the collaborative, coordinated and consistent efforts of all stakeholders at every level to make a difference for the well-being and sustainability of our social programs, our communities, our country, and, most importantly, our people.
Other Policy-Related Documents
Click here for other Sport Canada policies, acts and regulations.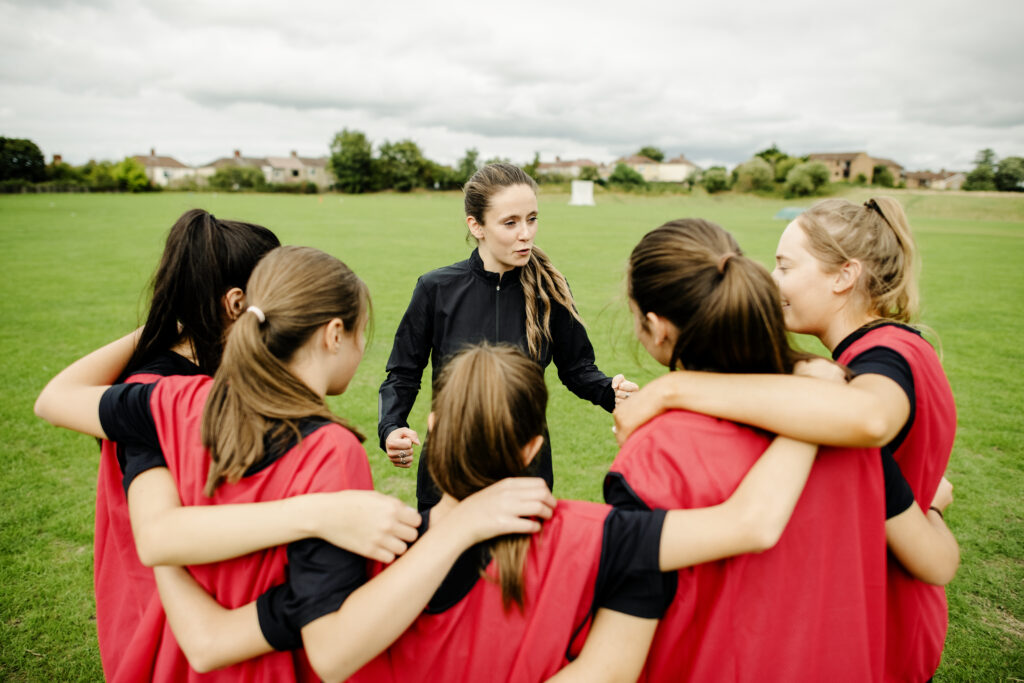 Safe sport and safeguarding in sport have become top priorities for the Canadian sport sector. Prevalence studies have revealed that athletes across different levels of sport frequently experience maltreatment (Alexander et coll., 2011; Vertommen et coll., 2016; US Center for SafeSport, 2021; Willson et coll., 2022). Equity deserving athletes experience more harm in sport (Burdsey, 2011; Kaskan and Ho, 2014; Willson et coll., 2022), hence cultivating a safe sport environment is intrinsically connected to equity, diversity and inclusion work. In […]