Mini-Series: Mastering The Art of Evaluation
A sound evaluation process is critical for the success of any sport program. However, for many organizations, this process may appear overwhelming and staff capacity may feel limited. To help build confidence, knowledge, and practical skills, SIRC's newest webinar mini-series explores all facets of the evaluation process.
In partnership with Brock University, this four-part series is an extension of SIRC's ongoing webinar series—Experts in The House—providing opportunities to learn from experts in the field.
This collaborative project between Brock University and SIRC is supported in part by funding from the Social Sciences and Humanities Research Council of Canada.
Part 1: Partnering for Impact
How to Foster Partnerships and Engage Stakeholders — and Why it Matters
Panelists:
Jenny Davey, Manager, Paralympic Pathways, Canadian Paralympic Committee

Femke Hoekstra, Postdoctoral Fellow, University of British Columbia Okanagan

Sarah Lawrason, PhD Candidate, University of British Columbia Okanagan
Wednesday, April 21, 2021: 1:00-2:30p.m. E.T.
Did you know that evaluations have the best chance of being useful and improving program delivery and outcomes when stakeholders are actively engaged in the process? Collaborative approaches to evaluation help to enhance the relevance, practicality, and impact of sport programs.
This webinar features a panel of researchers and practitioners with extensive experience facilitating and evaluating cross-sector partnerships. Drawing on their work with the Canadian Disability Participation Project our panellists will discuss the challenges and opportunities of partnered research, as well as practical tips for making connections that work.
Join us for an enriching conversation about how to foster partnerships and engage stakeholders to get the most out of your programs!
Speaker Bios:
Jenny Davey is the Manager of the Canadian Paralympic Committee's System Development and Education department, which focuses on increased participation and athlete development activities that are proven to translate into better high-performance outcomes. In this role, she works to build collaborative relationships across sectors such as academia, health, and education to ensure a holistic approach to building para sport participation and athlete development from coast to coast. She is also the community lead of the sport and exercise team within the Canadian Disability Participation Project — a SSHRC-funded initiative that brings together nearly 50 cross-sector partners to develop evidence-informed strategies that will help Canadians with physical disabilities achieve full community participation.
Dr. Femke Hoekstra's research interests centre on closing the gap between research and practice, especially in the area of rehabilitation and health promotion. As a postdoctoral fellow at the University of British Columbia Okanagan, her research focuses on understanding the process of engaging community members in the research process. She is currently leading an evaluation of the Canadian Disability Participation Project — a SSHRC-funded initiative that brings together nearly 50 cross-sector partners — which provides her with unique and evidence-informed insight into the processes that contribute to successful (and unsuccessful) partnerships between researchers and community partners. She is also a research trainee with the Integrated Knowledge Translation Research Network, which promotes "doing research with the people who use it."
Sarah Lawrason is a second-year doctoral student at the University of British Columbia Okanagan who studies physical activity participation among people with spinal cord injuries who walk. She is working under the supervision of Dr. Kathleen Martin Ginis, an internationally renowned expert in the field of adapted physical activity and the founder of two national networks (SCI Action Canada, Canadian Disability Participation Project [CDPP]) that bring together university, public, private and government sector partners to conduct and disseminate research that supports the health and wellbeing of people with disabilities. Lawrason completed the Program Evaluation for Youth Wellbeing course through YouthREX, and led an evaluation of the True Sport initiative in partnership with the Canadian Centre for Ethics in Sport.
---
Part 2: Accessing the Evidence
Getting Creative with Data Collection
Panelists:
Marika Warner, Director of Research and Evaluation, MLSE LaunchPad

Maji Shaikh, PhD Candidate, University of Ottawa

Lucie Lévesque, Professor, Queen's University

Brittany McBeath, PhD Student, Queen's University
Wednesday, May 12, 2021: 1:00-2:15p.m. E.T.
Drawing on the expertise of researchers and practitioners working in a diverse range of sport and physical activity settings, this webinar will feature strategies and best practices for meaningfully engaging youth and Indigenous Peoples in program evaluations.
In this webinar, evaluation expert Maji Shaikh will discuss how to leverage data from sources that most sport organizations already have access to, as well as practical and creative evaluation methods for when time and resources are limited. Through a practitioner's lens, Marika Warner will provide insight into the innovative evaluation practices used at MLSE LaunchPad, including the MISSION Measurement Model and the digital gamification of youth engagement using MLSE Scoreboard. To wrap up, Dr. Lucie Lévesque and Brittany McBeath will highlight ethical considerations and culturally relevant approaches for collecting data with Indigenous peoples in Canada.
Speaker Bios:
Marika Warner is the Director of Research and Evaluation at MLSE LaunchPad, a Sport for Development facility for youth facing barriers in downtown Toronto. Warner's large portfolio includes program evaluation, longitudinal research and academic partnerships focusing on positive youth development and corporate social responsibility in professional sport. Warner holds a BScPT from the University of Alberta and an MSc from the University of Toronto. In her role at LaunchPad, she has meaningfully contributed to the building capacity of evaluation practices internally within the organization, but also continues to showcase best practices through academic publications (e.g., Warner et al., 2019; Warner et al., 2020) and other knowledge mobilization opportunities, including workshops and webinars with the Tamarack Institute and the Canadian Evaluation Society (Ontario Chapter). The LaunchPad team is known within the youth sector for their strong evaluation practices, including using feasible and creative methods of data collection and engage youth throughout the process.
Maji Shaikh is a doctoral candidate who studies positive youth development through sport and recreation. His expertise lies in trauma-sensitive practices, program evaluation, and knowledge translation within this context. Shaikh is optimally positioned to share practical tools and strategies about creative and feasible data collection methods in sport and physical contexts having spent 5+ years working with community organizations to evaluate their programming, including organizations such as the Boys & Girls Club of Canada and the Start2Finish program. He also co-founded and chairs an evaluation committee at the Boys & Girls Club of Ottawa to help facilitate evaluation activities within the organization. Shaikh will build on his recent publication that provides evaluation recommendations for youth sport stakeholders (Shaikh, Bean & Forneris, 2020. His presentation will outline practical and creative evaluation methods that can offer SIRC stakeholders valuable insights for enhancing their evaluation practices.
Dr. Lucie Lévesque is an ally-researcher of European descent. Her research program focuses on investigating physical activity and health promotion interventions, programs, practices, and policies in partnership with Indigenous peoples in Canada. Dr. Lévesque's work is founded on community engagement for the production and dissemination of action-oriented knowledge. Her research encompassing both Indigenous and mainstream/Western science approaches has informed the ways in which respectful and relevant research is conducted with Indigenous communities in Canada (e.g., KSDPP Code of Research Ethics; Canada's Tri Council Policy Statement 2: Module 9 – Research Involving the First Nations, Inuit and Métis Peoples of Canada). She also collaborates with public health researchers in Mexico and Antigua to conduct program evaluation and research related to physical activity and health promotion. Dr. Lévesque will review recommended approaches to conducting ethically sound, community-engaged research.
Brittany McBeath is a Kanyen'kehá:ka doctoral student in the School of Kinesiology and Health Studies at Queen's University. She is of mixed ancestry with roots in Tyendinaga Mohawk Territory. Currently, she is studying health promotion, completing her research and training under the supervision of Dr. Lucie Lévesque and in partnership with the Kahnawà:ke Schools Diabetes Prevention Project. Her master's research explored diverse conceptualizations of wellness by three First Nations communities using concept mapping for participatory analysis. For her doctoral research, she hopes to bridge her academic and personal interests to explore the intersection of Indigenous language revitalization efforts and community wellness. Brittany uses a diverse range of culturally relevant approaches to data collection (e.g., talking circles, concept mapping), which make her an excellent presenter for the topic of practical, creative and relevant evaluation methods.
---
Past Webinars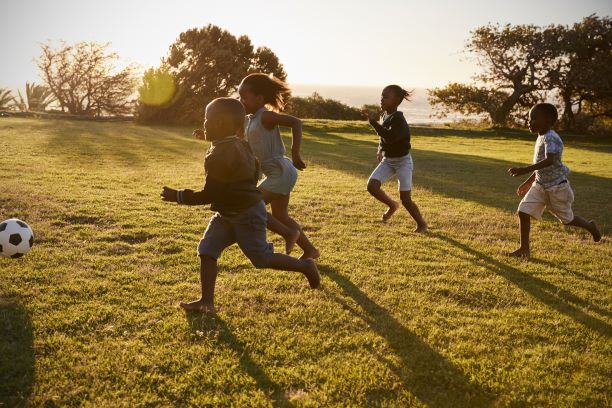 If there was ever a time in our history to consider how to not leave anyone behind, 2020 was that year. As people and organizations seek to reconcile the impact of COVID-19, we need to think about how we build back in ways that intentionally bring people together and collectively work towards a better future. The Sustainable Development Goals (SDGs) can provide a framework to achieve this goal. What are the Sustainable Development Goals? The 2030 Agenda for Sustainable Development, adopted by […]