Courageous Confidence – a Blueprint for Growth
Wednesday, February 24, 2021, 1:00 – 2:30 p.m. ET.

Confidence is critical to personal and professional success. However research has shown that confidence levels are lower in women than they are in men even if their competence level is equal. This webinar is designed to provide female leaders within the sport community the fundamentals of self-confidence, the obstacles we face in achieving it and the tools & techniques for building and sustaining confidence levels over time. Content is geared toward women but is applicable to all.
Led by Jill Sadler, VP of Learning & Development, blueprint North America. These will be interactive, workshop-style webinars. Get ready to roll up your sleeves and actively participate!
---
Mini-Series: Mastering The Art of Evaluation
A sound evaluation process is critical for the success of any sport program. However, for many organizations, this process may appear overwhelming and staff capacity may feel limited. To help build confidence, knowledge, and practical skills, SIRC's newest webinar mini-series explores all facets of the evaluation process.
In partnership with Brock University, this four-part series is an extension of SIRC's ongoing webinar series—Experts in The House—providing opportunities to learn from experts in the field.
Part 1: Partnering for Impact
How to Foster Partnerships and Engage Stakeholders — and Why it Matters
Panelists:
Jenny Davey, Manager, Paralympic Pathways, Canadian Paralympic Committee

Femke Hoekstra, Postdoctoral Fellow, University of British Columbia Okanagan

Sarah Lawrason, PhD Candidate, University of British Columbia Okanagan
Wednesday, April 21, 2021: 1:00-2:30p.m. E.T.
Did you know that evaluations have the best chance of being useful and improving program delivery and outcomes when stakeholders are actively engaged in the process? Collaborative approaches to evaluation help to enhance the relevance, practicality, and impact of sport programs.
This webinar features a panel of researchers and practitioners with extensive experience facilitating and evaluating cross-sector partnerships. Drawing on their work with the Canadian Disability Participation Project our panellists will discuss the challenges and opportunities of partnered research, as well as practical tips for making connections that work.
Join us for an enriching conversation about how to foster partnerships and engage stakeholders to get the most out of your programs!
Speaker Bios:
Jenny Davey is the Manager of the Canadian Paralympic Committee's System Development and Education department, which focuses on increased participation and athlete development activities that are proven to translate into better high-performance outcomes. In this role, she works to build collaborative relationships across sectors such as academia, health, and education to ensure a holistic approach to building para sport participation and athlete development from coast to coast. She is also the community lead of the sport and exercise team within the Canadian Disability Participation Project — a SSHRC-funded initiative that brings together nearly 50 cross-sector partners to develop evidence-informed strategies that will help Canadians with physical disabilities achieve full community participation.
Dr. Femke Hoekstra's research interests centre on closing the gap between research and practice, especially in the area of rehabilitation and health promotion. As a postdoctoral fellow at the University of British Columbia Okanagan, her research focuses on understanding the process of engaging community members in the research process. She is currently leading an evaluation of the Canadian Disability Participation Project — a SSHRC-funded initiative that brings together nearly 50 cross-sector partners — which provides her with unique and evidence-informed insight into the processes that contribute to successful (and unsuccessful) partnerships between researchers and community partners. She is also a research trainee with the Integrated Knowledge Translation Research Network, which promotes "doing research with the people who use it."
Sarah Lawrason is a second-year doctoral student at the University of British Columbia Okanagan who studies physical activity participation among people with spinal cord injuries who walk. She is working under the supervision of Dr. Kathleen Martin Ginis, an internationally renowned expert in the field of adapted physical activity and the founder of two national networks (SCI Action Canada, Canadian Disability Participation Project [CDPP]) that bring together university, public, private and government sector partners to conduct and disseminate research that supports the health and wellbeing of people with disabilities. Lawrason completed the Program Evaluation for Youth Wellbeing course through YouthREX, and led an evaluation of the True Sport initiative in partnership with the Canadian Centre for Ethics in Sport.
---
Past Webinars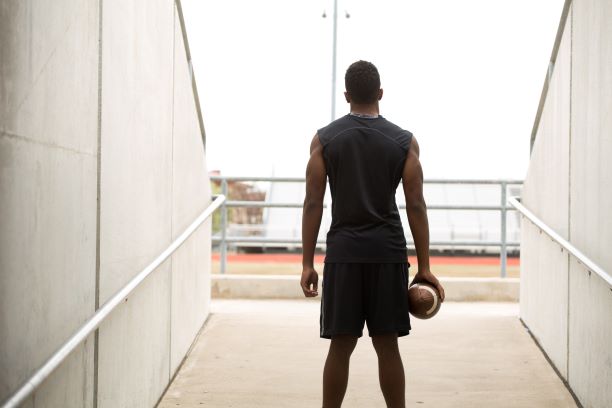 George Floyd, Ahmaud Arbery, Breonna Taylor, Regis Korchinski-Paquet and D'Andre Campbell are names of Black men and women who were killed this past year. Their […]