About SIRC
Incorporated in 1973, SIRC, the Sport Information Resource Centre, is Canada's leader and most trusted partner in advancing sport through knowledge and evidence. SIRC is committed to engaging with organizations and individuals involved in the development of sport, recreation and physical education in Canada and around the world, to enhance the capacity of our shared community to foster growth and the pursuit of excellence.
Our Vision
SIRC is the leading sport knowledge and communication centre.
Our Mission
SIRC empowers sport organizations and individuals by sharing credible and evidence based knowledge using relevant and innovative communication channels.
Core Values
Trusted advisor: We are a credible voice for and within sport. We invite multiple perspectives. Together we enhance the sport experience.
Connections builder: We leverage our knowledge to strengthen community networks and stakeholder communication. We foster positive relationships. We fuel excellence through relevant knowledge exchange.
Knowledge creator: We like to solve problems. We share what we learn. We always strive to innovate.
SIRC Logo
The Sport Information Resource Centre is very pleased to present its new logo. To coincide with its rejuvenated Strategic Plan, the updated SIRC logo is designed to embrace the spirit of using information to innovate and to inspire a sense of national pride.
The focal point of the logo builds on the "I" in SIRC and underscores SIRC's mission of using information to innovate while maintaining the importance of integrity and inspiring creative intelligence.
The silhouette of a person in motion represents celebration, movement, energy, and the inclusive network of all people involved in sport.
The incorporation of the maple leaf into our logo is an exciting addition since we are very proud to be Canadian, proud to be the central communication hub for sport in Canada, and proud to be strengthening the knowledge exchange by and between Canadians and our counterparts around the world involved in sport.
SIRC Team
---
For more than 20 years, Debra has been the CEO of Canada's national Sport Information Resource Centre (SIRC). During that time she has had the privilege of engaging with all sectors, levels and participants within sport. A bilingual sport leader, coach and volunteer, who embraces the concept to never stop learning, she championed SIRC's evolution from library to innovative knowledge broker. Whether it was digitizing millions of pages of sport research, negotiating a multi-million dollar database sale or establishing an international network of sport partners her focus has been to facilitate engagement and empower the sport system with knowledge.
Debra played a key role in the development of the new Canadian sport policy. She is a Member of the Canadian Olympic Committee and sits on several federal-provincial-territorial policy, inclusion, data monitoring, research and governance committees working to enhance alignment and advance sport in Canada. Her background in stakeholder communications and digital technology has been a driving force in assisting sport organizations with HR and recruitment. Her commitment to research (high performance and practical), education and ensuring sport leaders, their Boards and program developers are well informed has led to both the development of numerous resources, conferences and innovative delivery methods
Debra's commitment to providing quality and credible services and support to Canada's sport and physical activity system set a high standard for the SIRC
---
---
---
---
---
---
---
---
---
---
---
---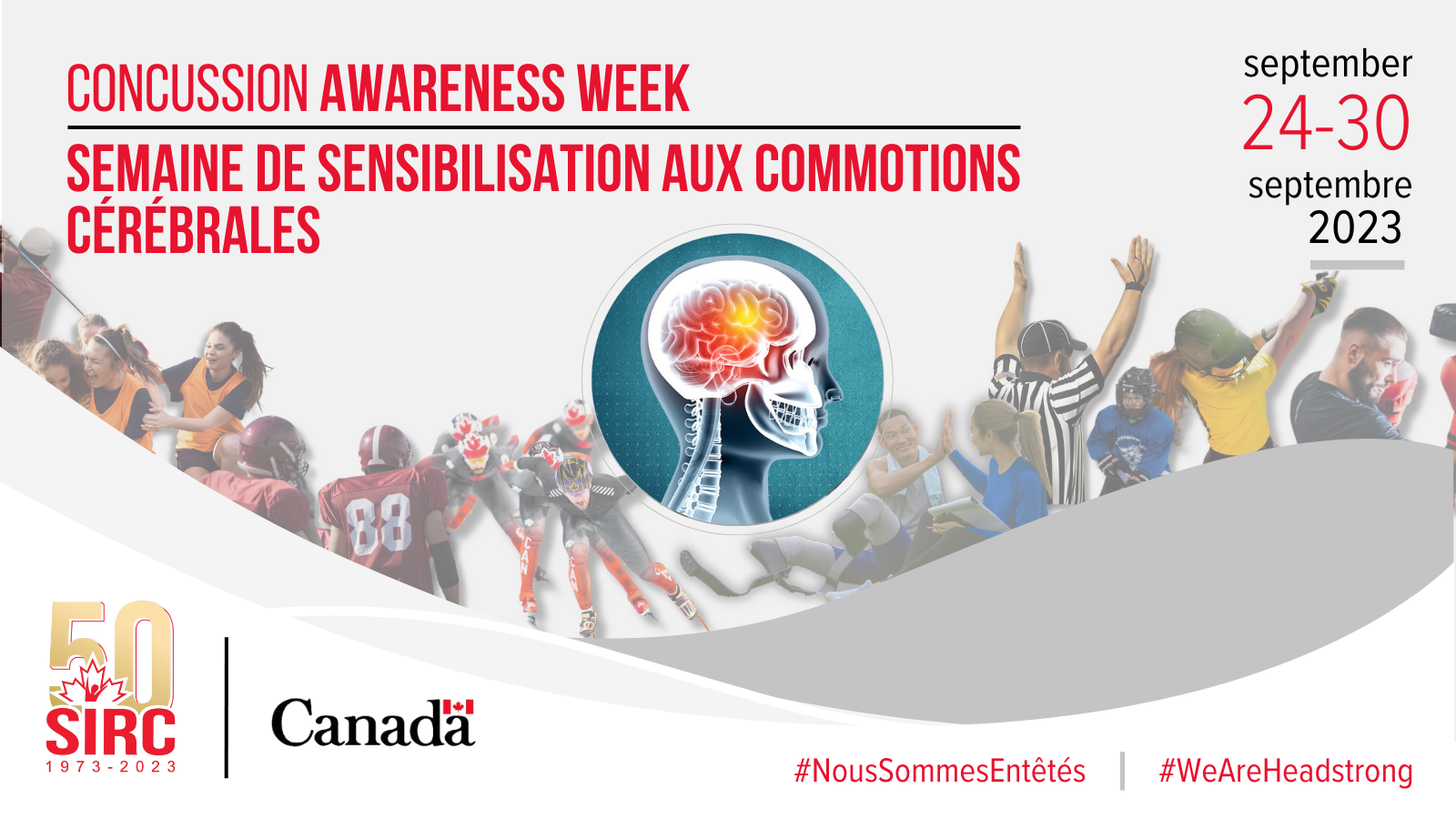 Canada's most trusted partner in advancing sport knowledge will be raising awareness of the importance of concussion education during Concussion Awareness Week as we feature best practices and examples from the sport sector Ottawa – Concussion Awareness Week, a nationwide initiative aimed at raising awareness about concussions and promoting safe participation in sports, will take place from September 24th to September 30th, 2023. This annual event is a collaborative effort involving various stakeholders, including the Government of Canada, National Sport […]