The 17th annual Sport Canada Research Initiative (SCRI) Conference, the country's leading sport participation research conference, is returning in a hybrid format for 2023!
On October 26 and 27, we are excited to be hosting an in-person event at the Ottawa Conference and Event Centre in Ottawa, Ontario with a virtual participation option on Zoom. Attendees have the choice to participate in a way that best suits their needs, and we're committed to delivering a top-notch experience for everyone involved. Whether you choose to join us in-person or online, we can't wait to connect with you and share the latest developments and insights in sports research.
The theme of the 2023 SCRI Conference is "Making Sport Better Together." We know that collaboration is vital to a thriving sport system, and we can't wait to connect with you about collective opportunities to advance sport participation in Canada. The SCRI network of well-respected researchers, keynote speakers and panelists will bring into focus the challenges faced by all corners of sport today and put a spotlight on opportunities for action.
At SCRI, people working, playing and volunteering at all levels of sport, from community clubs to national sport organizations, come together with sport researchers and policymakers to share knowledge and make new connections. The conference format is designed to foster collaboration and engagement. This year's agenda features engaging plenary and keynote presentations, interactive panel discussions, and hands-on networking events, including a Paris Olympic and Paralympic themed social hour and hands-on workshop focused on Advancing Research Partnerships in Sport.
2023 SCRI Conference Details
Date: October 26 and 27, 2023 
Location:  
In Person Cost:
$225 Regular rate
$125 Student rate
Virtual Cost:
The virtual registration option is free. But please note that not all sessions will be live streamed. Stay tuned for updates on our Agenda page.
Hotel and Accommodations:
A hotel room block is available at the Marriot Courtyard Ottawa East, adjoining the Ottawa Conference and Event Centre. To book online, please use this link to get the discounted group rate: SCRI 2023 Group Rate. If you are booking in person or over the phone, please use the code SIR-N to get the discounted group rate.
If you have any questions about the SCRI conference, please do not hesitate to contact us at  scri@sirc.ca.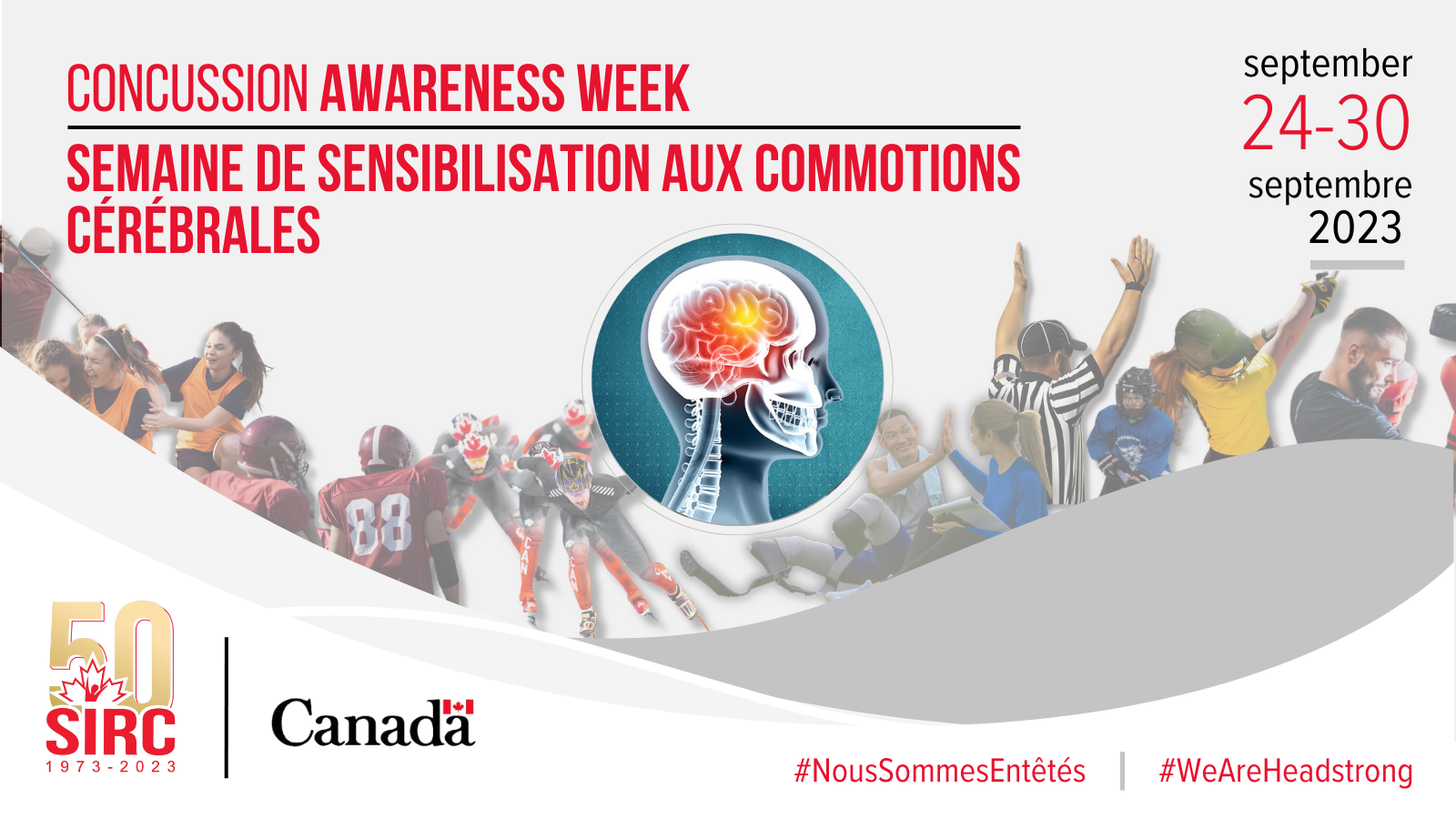 Canada's most trusted partner in advancing sport knowledge will be raising awareness of the importance of concussion education during Concussion Awareness Week as we feature best practices and examples from the sport sector Ottawa – Concussion Awareness Week, a nationwide initiative aimed at raising awareness about concussions and promoting safe participation in sports, will take place from September 24th to September 30th, 2023. This annual event is a collaborative effort involving various stakeholders, including the Government of Canada, National Sport […]