Right at the core of a coach's responsibility is the health and wellbeing of their athletes. Anyone that's established those coaching values and philosophy on bringing the best out of individuals and meeting the needs of individual athletes … and more importantly to keep them safe – it's right at the core of everything.

John Herdman, Men's National Team Head Coach, Canada Soccer
Universal Code of Conduct to Prevent and Address Maltreatment in Sport (UCCMS), version 6.0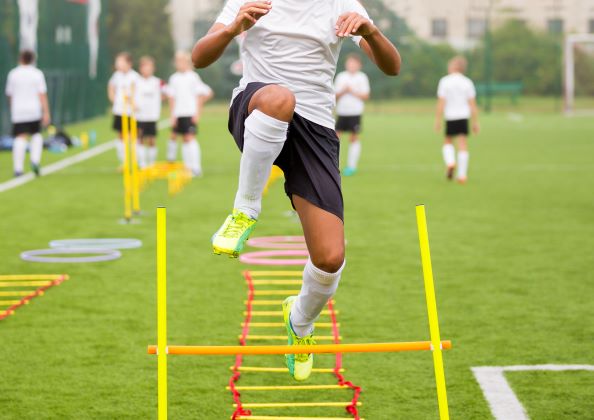 Canada's national sport community is dedicated to creating a safe and welcoming sport environment. On behalf of the national sport organizations (NSOs), multisport service organizations (MSOs), and Canadian Olympic and Paralympic Sport Institute (COPSI) Network members, we are pleased to provide version 6.0 of a Universal Code of Conduct to Prevent and Address Maltreatment in Sport (UCCMS). The UCCMS is the core document that sets harmonized rules to be adopted by sport organizations that receive funding from the Government of Canada to advance a respectful sport culture that delivers quality, inclusive, accessible, welcoming and safe sport experiences. Following a review process led by the SDRCC, which included consultations with stakeholders of the sport community and further revision by an expert working group, version 6.0 of the UCCMS was published by the SDRCC on May 31, 2022. It is effective no later than November 30, 2022.
---
National Safe Sport Policies
Following the publication of the UCCMS, NSO's are now implementing the Code into their Safe Sport policies. This ensures a consistent approach across all of Canadian sport. For easy access to those sport-specific policies, consult the list below:
Canadian Olympic Committee Policy Statement on Whistleblowing
The purpose of this document – set by the Canadian Olympic Committee – is to give all members of sport organizations in Canada the ability to safely raise concerns about maltreatment and abuse behaviors, and grant them with anonymity | Download the policy
Canadian Paralympic Committee – Safe Sport
The CPC's safe sport policies, as well as other key resources to support its athletes and member organizations can be accessed in its safe sport hub.
---
Canadian Sport Helpline
The Canadian Sport Helpline is aimed at offering a safe place for victims and witnesses of abuse, harassment and discrimination in sport to share their concerns and get advice on next steps.
Who is the Helpline for?
The Helpline offers assistance to victims or witnesses of harassment, abuse or discrimination. The anonymous, confidential and independent service allows them to share and validate their concerns, obtain advice on required next
steps, and be referred to other appropriate resources for follow up.
Who runs the Helpline?
The Helpline is funded by the Government of Canada; and co-operated by the Sport Dispute Resolution Centre of Canada (SDRCC) and the Canadian Centre for Mental Health in Sport (CCMHS).
The Canadian Sport Helpline collaborates with other similar initiatives, such as Sport'Aide in Quebec, the Manitoba Sport Support Line and Respect in Sport. Referrals to these existing services will be provided by the helpline operators where appropriate.