2021 year in review: How SIRC embraced the "new normal"
December 22, 2021
After 2020 surprised us all with a global pandemic, many of us looked to 2021 with hope for a gradual return to our pre-pandemic "normal." And with the widespread rollout and uptake of COVID-19 vaccines across the country, the activities that we put on hold as the pandemic unfolded, from social gatherings to travel, began to make a comeback.
Look no further than the Tokyo 2020 Olympic and Paralympic Games, which brought together nearly 15,000 athletes in the summer of 2021, for an example of how the sporting world has learned to adapt and thrive in the age of COVID-19. The Government of Canada also committed $170 million in funding to support the recovery of the sport sector in its 2021 Budget, further reinforcing sport's crucial role in our country's broader social and economic recovery.
And while we continue to face challenges, from new COVID-19 variants to climate disasters, SIRC continues to provide credible, responsive and relevant content to meet the needs of the Canadian sport sector. For a closer look at how SIRC embraced the "new normal" in 2021, cruise through our top content in SIRC's 2021 year in review.
January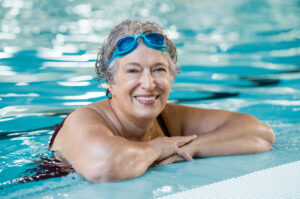 The 2021 Winter SIRCuit put a spotlight on Masters Athletes, an important call to action for creating better sport experiences for adults that are "beyond the typical age of peak performance." Masters Athletes (Mas) can often be an after-thought in sport organizations, but this article speaks to the tremendous opportunity and value in reversing that trend.
February
SIRC produced an important blog in collaboration with the BIPOC Varsity Association at the University of Toronto: Tackling racism on campus. It includes an innovative approach to combatting racism within universities and colleges.
February also featured SIRC's 2021 Concussion in Sport Symposium. The symposium focused on key research topics emerging in the concussion field, such as sex- and gender-related differences in concussions. It also featured key leaders in sport, such as Canadian Men's National Team Head Coach, John Herdman.
March
SIRC launched Mom's Got Game, an awareness campaign supporting and celebrating moms' participation in sport and physical activity. In collaboration with Bell Media and other partners, we brought attention to the latest research and evidence. We also called on moms to share their stories of success and challenges, and the results were inspiring.
April
SIRC's webinars continued into April, with a new mini-series focused on program evaluation skills. The accompanying resource helps sport organizations with all aspects of evaluation, from start to finish: Toolkit: Mastering the Art of Evaluation.
The spring 2021 SIRCuit was published, including an important article focused on addressing climate change in the Canadian sport sector.
May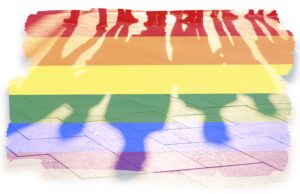 On International Day Against Homophobia, Biphobia, Intersexism and Transphobia (IDAHOBIT)—a worldwide celebration of sexual and gender diversities marked annually on May 17th—SIRC published an educational piece in collaboration with Egale Canada.
June
In June, SIRC published a unique blog diving into a new model of co-participation for women and girls in sport called "Swim Together." The program was developed in collaboration between University of Waterloo researchers, the Township of Woolwich, Ontario, and the Woolwich Wave Swim Team.
July
The Tokyo Olympics was one of Team Canada's most successful Summer Games ever. Our country's 24 medals were good for 11th overall and was the second-highest total in Canada's history at the Summer Olympics.
SIRC published a Special Edition SIRCuit in the lead-up to the Tokyo Games, including four articles that showcase Canadian leadership at the highest level of sport with regards to safe sport and concussion. The spirit of Canadian athletes shines through this article, Can you hear me now? The emergence of the athlete voice in Canadian Sport.
August
Canada's Paralympic Team put in a strong effort at the 2020 Tokyo Paralympic Games, earning 21 total medals and five golds, and again the leadership of Canada's Paralympians shone through.
From the para-sport community, Stephanie Dixon, Chef de Mission for Canada's 2020 Paralympic Team is featured in this SIRC article: Performing in a Pandemic: The Resilience and Leadership of Canadian Athletes.
September
Canada's inaugural Concussion Awareness Week took place September 26 – October, 2021. To help the week gain momentum across Canada, SIRC published a concussion themed SIRCuit that same week. These were five articles diving into the latest advances of concussion safety in Canadian sport. The article that's resonated the most has been Concussion in Para athletes: One size doesn't fit all, featuring Dr. Jamie Kissick who speaks to the gaps in para-sport concussion research as well as the work that's being done to address it.
October
The 15th annual Sport Canada Research Initiative (SCRI) Conference brought together more than 1,000 stakeholders in Canadian sport virtually to hear from Canada's leaders and researchers on the latest research and innovations in Canadian sport.
All the key sessions are available on SIRC's YouTube page, including a panel titled Truth and recognition: what this means for sport leaders.
November
To help support and advance gender equity in Canadian sport, SIRC partnered with Canadian Women & Sport to create a series of webinars titled Engaging Girls and Women in Sport Mini Series. Part 3 of the series – Engaging Black Community Coaches – takes place in Feb. 2022!
December
As the COVID-19 pandemic continues, mothers continue to be put under pressure. Following the Mom's Got Game campaign in the spring, SIRC published another new article focused on supporting moms in December, titled "Playing for team motherhood": Returning to team sport after childbirth. Stay tuned for more content to support moms in the spring of 2022!
Thank you to everyone who collaborated, partnered, and contributed to SIRC in 2021! And a special shout-out to SIRC's readers, viewers, and participants. Your participation and support are crucial to SIRC's network and the knowledge-to-action process. We're excited to welcome you back to SIRC's channels in 2022!
---
About the Author(s)
Incorporated in 1973, SIRC, the Sport Information Resource Centre, is Canada's leader and most trusted partner in advancing sport through knowledge and evidence. SIRC is committed to engaging with organizations and individuals involved in the development of sport, recreation and physical education in Canada and around the world, to enhance the capacity of our shared community to foster growth and the pursuit of excellence. SIRC is funded in part by the Government of Canada.
---
The information presented in SIRC blogs and SIRCuit articles is accurate and reliable as of the date of publication. Developments that occur after the date of publication may impact the current accuracy of the information presented in a previously published blog or article.