Tackling Racism on Campus
February 23, 2021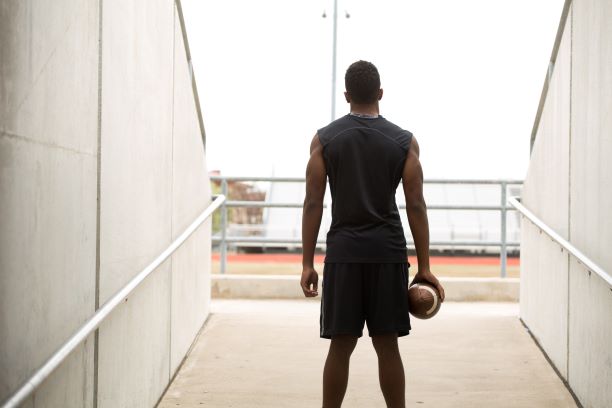 George Floyd, Ahmaud Arbery, Breonna Taylor, Regis Korchinski-Paquet and D'Andre Campbell are names of Black men and women who were killed this past year. Their tragic deaths sparked a global conversation about anti-Black racism, police brutality, white supremacy and the systemic challenges that Black, Indigenous and people of colour (BIPOC) face every day. Within the Canadian sport system, this racial reckoning is demanding that organizations examine how policies and practices perpetuate systemic racism within their institutions. As student-athletes, we recognized this social movement as an opportunity to initiate a hopeful revolution at the University of Toronto (U of T) that could spread throughout the Ontario University Athletics system, and on campuses across the country.
In June 2020, eleven former and current BIPOC Varsity Blues athletes banded together and submitted a letter to the U of T Athletics department, signed by more than 100 BIPOC student-athletes at U of T. The letter demanded support to address racial inequities persistently experienced by BIPOC student-athletes, outlining several examples of student-athletes feeling unsafe and unfairly treated, despite recommendations from the Faculty of Kinesiology and Physical Education's (KPE) Task Force on Race and Indigeneity in 2018 and subsequent efforts as reported in the Faculty's 2019-2020 Equity Report. Holding decision makers accountable was paramount to our vision. The athletics department's willingness to listen to our ideas and collaborate to move forward has resulted in ground-breaking programming and a commitment to redressing anti-racism on campus for BIPOC Varsity Blues athletes.
The creation of the BIPOC Varsity Association
One of the most significant outcomes of this process was the creation of the BIPOC Varsity Association (BVA), an official student-led group for Varsity Blues athletes who identify as BIPOC. The BVA was established to ensure equity, diversity, inclusion and anti-racism in the U of T Varsity Blues program, and to provide a platform where BIPOC student-athletes could voice their concerns, share their experiences, and form a community of BIPOC Varsity Blues athletes. The stories, captured in our BVA video, illuminate some of the heartbreaking and incredibly frustrating experiences of BIPOC student-athletes in Toronto – one of the most recognizable multi-ethnic, multi-racial cities in the world.
University action plan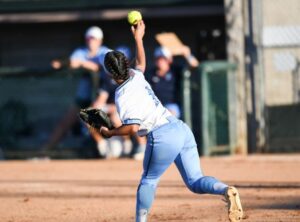 A special report from CBC Sports released in July 2020 shared findings from a visual audit of key positions at 56 Canadian universities under the umbrella of U Sports, including athletic directors and head coaches. Analysis concluded only 10% of the nearly 400 positions examined were held by BIPOC individuals. Only one university had a non-white athletic director. Findings of a 2018 analysis of student-athlete demographics based on website photos from nine Canadian universities conducted by researchers at U of T's Centre for Sport Policy Studies showed BIPOC student athletes were underrepresented in every sport and team in comparison to their numbers in the student population at their university. While these reports have helped bring attention to persisting issues, visual audits do not accurately capture demographic data nor racialized experiences.
To truly move the needle required to fight racism in athletics, the BVA is collaborating with KPE to create a strategic plan supporting several important initiatives:
A dedicated staff liaison to support the Association.
Bi-weekly meetings between BVA members and athletics department decision-makers to inform and monitor progress.
Initiatives to increase the number of BIPOC team leaders/captains.
Initiatives to recruit and retain Black and Indigenous coaches.
Allocation of budget to support BIPOC student-athlete groups and initiatives.
A community of support for Black and Indigenous athletes.
Increased financial support for BIPOC athletes.
The creation of five paid positions to allow BIPOC student athletes to dedicate more hours to the BVA.
A permanent land acknowledgement in all athletic facilities.
These types of actions were designed to hold the Varsity Blues program (players, coaches, staff, and faculty) accountable for the experiences its BIPOC members face. Other universities have reached out to the BVA looking for guidance on addressing racism and bettering the experiences of BIPOC student athletes within their own institutions. The BVA has worked with many to establish groups with similar mandates to the BVA.
Research on BIPOC experiences
Another important priority for the BVA is the collection of race-based data. The BVA is heavily involved in the OUA Anti-Racism Project, led by Dr. Janelle Joseph at U of T's Indigeneity, Diaspora, Equity and Anti-racism in Sport (IDEAS) Research Lab. The project aims to collect data of demographics and experiences in the Ontario University Athletics (OUA) conference. Only extremely limited race-based data has been officially collected within university athletic departments.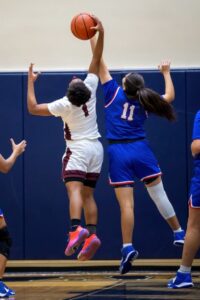 The project involves a survey on the experiences of racism amongst student-athletes, coaches, and sport administrators. This will be followed by focus groups and interviews. The project aims to use this data to inform strategies and projects to make the OUA a safer, more inclusive space. In a U of T News story about the project, Dr. Joseph spoke about the potential impact: "With 9,500 student athletes, 200 coaches and 2,000 athletic staff, OUA is an ideal focus of research and action on anti-racism in sport and in education…By looking into the demographics and experiences of student athletes, coaches and sport administrators with racism, we are hoping to contribute to the development of anti-racist policies, practices and trainings within the OUA." This project was in part inspired by the recommendations set forward in October 2020 by the Black, Biracial, Indigenous Task Force of the OUA.
To break down the barriers that systemic racism poses on our student-athletes, we must first listen to their experiences and dispel the myth that sport is an institution free from the barriers of racism. This ground-breaking project will serve to do just that. It is time to create a future in which BIPOC student-athletes feel safe and supported within Canadian sport.
Personal impacts
While there have already been so many successes on this journey, we know there is still much work to be done. However, the personal impacts from our involvement with the BVA have already been life-altering.
Jada Roach: My involvement with the BVA has been one of the most significant and impactful experiences of my life at university. I found myself having many deep conversations about my experiences as a Black woman. What emerged was an overwhelming desire to be a part of something that could make meaningful change. When I came across the job posting for the Head of Communications for the BVA, I was unfamiliar with the association but immediately knew I wanted to get involved. Being a part of the BVA has given me a new sense of purpose. I finally feel like I am contributing something meaningful both to the U of T community and beyond. It has also brought a great group of people into my life. It is incredible to be connected to a group so passionate about change, and it is so exciting every time we get a big project started or check something off our list. I know I will be involved with the BVA for years to come.
Devon Bowyer: Overall, being a part of the BVA and the IDEAS Research Lab has been an amazing experience for me. To think this all started from drafting a letter to our athletics department and garnering the support of over 100 BIPOC Varsity Blues athletes. I would have never imagined the BVA would be in the position it is now. The BVA will continue to be available to other BIPOC student-athletes looking to create a similar association at their universities. While I am happy with what the BVA has accomplished thus far, there is still a lot of work to complete. Dismantling systemic racism is not an overnight fix, it will take time to make meaningful change. I encourage others to speak up and use their voice to fight for systemic change within their own university. You never know where it might take you.
---
About the Author(s)
Devon Bowyer was born and raised in Toronto but identifies as a settler with Indo-Caribbean Heritage. Devon played on the University of Toronto Varsity Blues men's soccer team from 2013 to 2018 and completed his undergraduate degree at the University of Toronto Scarborough Campus, majoring in Health Studies and International Development Studies. Devon is currently completing a Master of Public Health (MPH) degree, specializing in Indigenous Health at the University of Toronto and is the 2020-2021 chair of the BVA.
Jada Roach was born in Saskatoon, SK and now lives in Toronto. Jada comes from a multiracial background and identifies as a settler. Jada is a black woman currently on the Varsity Blues women's track and field team while pursuing her undergraduate degree in Kinesiology. She currently serves at the Head of Communications for the BVA.
References
Black, Biracial, Indigenous (BBI) Task Force. (2020). Ontario University Athletics (OUA). https://oua.ca/sports/2020/8/31/bbi_task_force.aspx
Damjanovic J. (2021, February 1) Researchers at U of T team up with Ontario University Athletics for anti-racism study. U of T News. https://www.utoronto.ca/news/researchers-u-t-team-ontario-university-athletics-anti-racism-study
Damjanovic, J. (May 29, 2018). Canada's university-level sports teams not as diverse as their student bodies, U of T study finds. University of Toronto, Faculty of Kinesiology and Health Science. https://www.kpe.utoronto.ca/faculty-news/canadas-university-level-sports-teams-not-diverse-their-student-bodies-u-t-study-finds
Department of Kinesiology and Health Science. (2019). Equity Report. University of Toronto. https://kpe.utoronto.ca/sites/default/files/equity_report_2020_27_june_final_0.pdf
Heroux, D., Strashin, J. (July 15, 2020). Sidelined: How diversity in Canada's sports leadership falls short. CBC Sports. https://www.cbc.ca/sports/diversity-canadian-sports-leadership-falls-short-1.5648402
Task Force on Race and Indigeneity (December 2018). Final Report. University of Toronto, Faculty of Kinesiology and Physical Education. https://kpe.utoronto.ca/sites/default/files/kpe_task_force_on_race_and_indigeneity_-_final_report_w_appendices_revmar42019_0.pdf
---
The information presented in SIRC blogs and SIRCuit articles is accurate and reliable as of the date of publication. Developments that occur after the date of publication may impact the current accuracy of the information presented in a previously published blog or article.