This article is the third and final piece in a special series that explores how Canadian sport leaders are adapting and innovating to safeguard the well-being of athletes preparing for the Tokyo Olympic and Paralympic Games and other major games during a global pandemic. Don't miss the first and second articles in the series!
---
Highlights
Across the sport system, athletes are using their voice to influence positive change.

 

Athlete insights are being factored into key policy and program decisions on priorities

 that include

safe sport, anti-doping, diversity and inclusion, gender equity, the March 2020 withdrawal of Team Canada from the Tokyo Games, and the rightful place for protest at an Olympic or Paralympic Games.

T

he world's first independent athlete association

, 

AthletesCAN

,

 was born in Canada 

and 

has been at the forefront of athlete advocacy for almost 30 years

.

 

Education and collaboration with sport organizations will support the expanding influence of athlete leadership.

 
---
Across multiple issues, on diverse platforms, high performance athletes are exercising greater influence on decision making than ever before.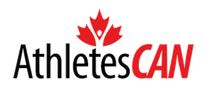 "There is a moment when everybody recognizes that something significant needs to be done and that we simply have to get it right," says Dasha Peregoudova who recently completed her term as President of AthletesCAN. "What I find most encouraging is the pivotal role that athlete leaders are playing in the decision-making process. Sport leaders have come to recognize that athletes are the experiential experts. Better than anyone else, we can bring that vital 'field of play' perspective to the table."
With increasing regularity and consistency, athlete opinions are being factored into key policy and program decisions on a growing list of priorities that includes safe sport, anti-doping, diversity and inclusion, gender equity, the March 2020 withdrawal of Team Canada from the Tokyo Games, and the rightful place for protest at an Olympic or Paralympic Games.
Regarding Tokyo, athlete health and wellbeing emerged as the pivotal factor in the decision to withdraw from competition. Technical and medical experts agreed it would be unreasonable to expect athletes to grapple with the risks and uncertainly of training and competing in the midst of a global health pandemic. But the most convincing voices around the decision-making table were those of the athletes themselves.
Shifting landscapes
"I have to take my hat off to the athlete reps because they helped the rest of us appreciate that putting the athletes first meant that we had no choice but to pull out of Tokyo 2020," noted Dr. Mike Wilkinson, Chief Medical Officer for the Canadian Olympic Committee (COC). "They shed light on the deliberations that made the final decision to withdraw a 'no-brainer.'"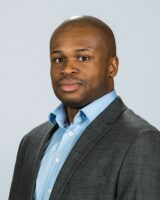 One of those athlete representatives was Seyi Smith, who served as Chair of the COC's Athletes' Commission at the time. A two-time Olympian in Athletics (London 2012) and Bobsleigh (PyeongChang 2018), Smith says the Tokyo decision demonstrates the increasing influence of the athlete voice in Canadian high performance sport.
"There's a shift happening, for sure, and you can see it around key decisions," he says. "As athletes, we're being taken more seriously and senior leaders are asking for our opinions – not because they feel they have to check a box, but because they believe we have something important to bring to the table."
Smith observes that sport leaders have historically come from one of two camps: the sport administrators who spend years learning the system and working their way up to senior roles; and the business professionals who bring the kind of corporate know-how that's often missing in the not-for-profit sector.
"The system is only now recognizing that a critical voice has been absent in sport leadership, that a third group – athletes – have to be heard in order to round out those key perspectives that lead to well-informed decisions," Smith says. "Whether it's sustainable, whether it will continue to grow, and whether we're able to use this influence to create lasting change, that's still to be determined."
Decades in the making
For pioneers in athlete advocacy, theirs was a dramatically different environment. Beckie Scott, 2002 Olympic gold medalist in cross-country skiing and a stalwart in the international anti-doping movement, recalls that when she first got involved in athlete representation, most organizations were happy to engage when it was convenient, and particularly when there was no threat to the larger business interests of sport.
During a September 2020 webinar hosted by SIRC, Scott shared that, "more often than not, athlete commissions and athlete committees were not set up to succeed. They were often reduced to being mouthpieces or puppets of organizations, and truly effective and meaningful athlete engagement wasn't a priority."
Undeterred, Scott has devoted years to a crusade for clean sport. Allied with passionate counterparts from other countries, their work has exposed the persistent practices of drug cheats and the inability or unwillingness of international sport leaders to fix the kind of systemic cheating that sullied the Sochi 2014 Olympic Winter Games and created an international firestorm that is still simmering today.
Scott is arguably one of the best-known Canadian advocates in sport, but would be the first to acknowledge that she is one of many homegrown athletes who have contributed to a decades-long campaign for change.
The role of institutions
In fact, the world's first independent athlete association was born in Canada. AthletesCAN has been at the forefront of athlete advocacy for almost 30 years and is a well-established contributor to World Players Association (WPA), an international collective of player unions, that is driving change in sport globally as issues become increasingly complex and sophisticated. The WPA brings together 85,000 players across professional sport through more than 100 player associations in over 60 countries.
"There is strength in numbers; strength in learning, understanding, and sharing," says Peregoudova. "Athlete advocacy is definitely gaining momentum and we're seeing lots of evidence here in Canada. The emergence of the safe sport movement over the last couple of years is definitely the most visible example of that."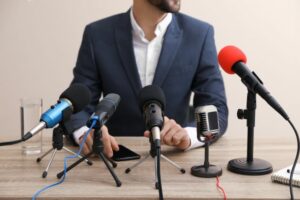 Building a strong working relationship with the WPA has definitely helped AthletesCAN take its advocacy efforts "to another level," according to Ashley LaBrie who served as the organization's Executive Director from March 2015 through to November 2019. "Learning from those who have blazed the path before us in the athlete rights arena really enabled us to identify and seize opportunities more effectively to push athlete-centered priorities to the forefront of the conversation. When stories of athlete abuse took hold of media and public attention, and the federal sport minister announced safe sport a priority in 2018, inviting athletes to speak out; that unlocked a door that we didn't hesitate to walk through," she recalls. "AthletesCAN was ready with key athlete leaders, survivors, and a plan for mobilization and athlete engagement to ensure athletes were heard on this important issue."
At the annual AthletesCAN Forum in September 2018, athlete representatives from more than 50 sports drafted a list of priorities and recommendations around safe sport issues, arguing that Canada needed to establish an independent national body to prevent and address athlete maltreatment.
Efforts to achieve the goal were advanced further in April 2019, when AthletesCAN hosted a two-day summit involving athletes, sport partners, subject matter experts, survivors, and advocates, "…building recommendations around a harmonized (universal) code (of conduct), coach-athlete relationships, and the implementation and accountability for safe sport from A to Z," as described in the post-event press release. Less than two weeks later, the athlete voices helped advance and deepen discussion and sector commitment, collaborating with senior leaders from national sport and multi-sport service organizations at the National Safe Sport Summit hosted by the Coaching Association of Canada.
"A survey conducted by AthletesCAN in collaboration with the University of Toronto captured the experiences of 1,000 active and retired athletes. The findings painted a really disturbing picture of maltreatment within the Canadian system that simply couldn't be ignored any longer," says Allison Forsyth, an AthletesCAN Board member, Olympian, sexual abuse survivor, and safe sport advocate.
"As athletes, a few of us stood up at the CAC's National Summit to share some very personal stories and to help the sport leaders in the room understand they are all part of a system that let it happen and that we are all part of the solution."
The Summit produced a series of consensus statements to set the direction for the development of a Universal Code of Conduct to Prevent and Address Maltreatment in Sport (UCCMS), which was integrated into the policies of all federally funded sport organizations as of March 31, 2021.
"When given the chance, athletes have an enormous amount of knowledge, passion, and leadership skills to contribute as key stakeholders of sport," said Peregoudova in an AthletesCAN media release about the April 2019 event. "Every decision making table discussion on the topic of how sport is delivered should echo with the sound of athlete voices and perspectives."
What's next?
Champions of athlete advocacy, both past and present, view the future with a mix of optimism, frustration, and concern. But they agree the athlete voice must be heard loud and clear to maintain the momentum built over the last few years.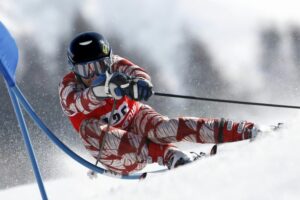 Athletes have more power than they know, according to Beckie Scott, who counsels other athletes to get involved, to "…step into it, embrace it. You have more skin in the game than anyone, So, don't make the mistake of choosing not to care or choosing to believe that sport has it all figured out and doesn't need your help or your voice or your contribution."
Athlete advocates will have ample opportunity to influence decision making on a substantive list of priorities on both the domestic and international sport agendas. The COVID-19 pandemic continues to disrupt training and competition for athletes at all levels, and there remain many questions about how organizers will protect the wellbeing of Olympians and Paralympians at the Tokyo Games.
A debate over the International Olympic Committee's (IOC) anti-protest rule will also play itself out around the Tokyo Games. The IOC made the rule stricter in early 2020 by restricting opportunities for athletes to protest. On behalf of the COC's Athletes' Commission, Seyi Smith presented a series of recommendations to the international federation to make the case for preserving the field of play for competition and nothing else. At the same time, he maintains there must be opportunities for athletes on the international stage to champion the causes that are important to them, "…just as the NBA has done around Black Lives Matter," he told the CBC's Scott Russell during a CBC-TV panel. "They've brought a lot of attention to something that … may not have had as much reach. And I don't think it's worth risking that by possibly limiting what athletes can and can't say."
During the same event, Canadian Olympic decathlete Damian Warner voiced the opinion that there has never been a better time for athletes to speak out on issues that are important to them or the communities they represent. "You see the NBA, the NHL, the NFL, everybody's kind of making stances, standing up for what they believe in. And I think that's extremely important as an athlete and I just hope that we're able to do so at the Olympic Games." In an international sport environment, he added, there are certain situations where the athlete's voice is more powerful than their performance.
Sense of optimism
Overall, Smith has mixed feelings about the future of athlete advocacy in Canada. Having recently stepped down as Chair of the COC's Athletes' Commission, he expresses optimism about the strength of existing relationships and confidence that the athlete perspective will be prominently placed around the decision-making table at both the Canadian Olympic and Paralympic Committees. He's less optimistic, however, about what he calls "the institution of athlete representation" in Canadian sport.
"The COC includes us in everything. It's a lot, but we love it, and we feel valued and engaged," he says. However, Smith suggests similar opportunities for athlete voice are limited within some national sport organizations. "There remain some systemic issues that leave us vulnerable to being left out of key decisions."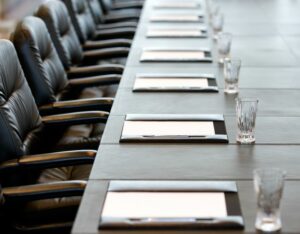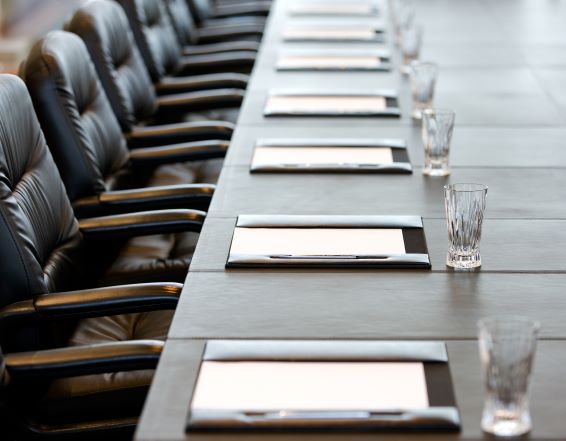 One of those issues, according to Allison Forsyth, is education and a lack of general understanding amongst today's high performance athletes. She maintains that athletes have a responsibility to educate themselves and that sport organizations have an obligation to help athletes understand more about the key organizations, how the system works, and how funding decisions are made.
Beyond the need for greater education, AthletesCAN has done a comprehensive evaluation of governance structures within national sport organizations. The resulting position paper, The Future of Athlete Representation within Governance Structures of National Sport Organizations, released in November 2020, offers guiding principles and model bylaws to ensure that the athlete voice is heard.
The report concludes that, "…by including the athlete voice in [national sport organization] decision making and governance, Canadian sport institutions will increase their level of effectiveness and transparency, while promoting democratic ideals. Acts of good faith, inclusivity, and a will for success are all virtues needed for promoting the voice of athletes within Canadian sport governance."
For Beckie Scott, the future of athlete advocacy rests with sport organizations who must make space at the decision-making table. "Engaging (athletes) and treating them as the important stakeholders that they are will not only be good for the athletes but also good for the viability and the long-term longevity of sport."
The "win-win" scenario resonates with Dasha Peregoudova as well. She argues that if athletes are involved and given their proper voice, they will perform better. "It works in beautiful ways," she says. "A key part of athlete success is feeling heard, empowered and respected."
Peregoudova maintains that Canadian sport is "on the precipice of an unprecedented culture shift." Essential to that shift, she argues, will be a system-wide effort to look at athletes through a human rights lens – as people first and athletes second.