Pandemic Silver Linings in Canadian Sport
December 10, 2020
This article is the second in a special series that explores how Canadian sport leaders are adapting and innovating to safeguard the wellbeing of athletes preparing for the Tokyo Olympic and Paralympic Games and other Major Games during a global pandemic. Read the first article here.
---
The challenges facing Canada's top summer athletes have never been more daunting or more complex.
For the first time in the modern Olympic era, the Olympic and Paralympic Games have been postponed. The alarming spread of COVID-19 and the withdrawal of several countries – starting with Canada – forced organizers to make the unprecedented decision in late March to push back the start of the Tokyo Games by one year.
Canada's Olympians and Paralympians – and those aspiring to be part of Team Canada in Tokyo in 2021 – have felt the pandemic's impact in countless ways: from the closure of training facilities, to isolation from coaches and teammates, to the same financial anxieties facing millions of other Canadians suffering through one of the worst economic downturns in the country's history.
Surprisingly, in the midst of the disappointment, stress and uncertainty, Canadian athletes and sport leaders are also experiencing a slew of unexpected benefits that may actually improve Canada's chances for success at the highest level of international sport.
Hygiene breakthrough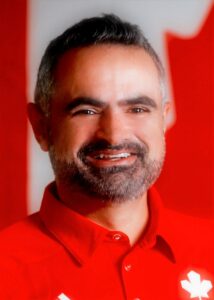 "I've often described a Major Games environment as the world's largest petri dish," says Antoine Atallah, General Manager of Major Games Canada, who oversees the planning of health services for Team Canada at both the Olympic and Paralympic Games. "If you think about it, the Athletes' Village brings 10,000 people from around the world to live, eat and compete together. It's like a quadrennial convention of the world's active viruses and communicable diseases."
What's so challenging about the current situation is that COVID-19 is a new virus and the distribution of approved vaccines will take many months to complete.
Atallah says planning for international competition now involves new and ever-expanding medical considerations, such as stricter hygiene practices, regular virus testing, added protections for para athletes with compromised immune systems, and protocols for anyone who contracts the virus.
In an ironic twist, he notes the global pandemic is also likely to lead to some long-term benefits that have been stubbornly difficult to achieve.
"For years and years, we've been emphasizing the importance of hygiene, but up until now it's been really difficult to get athletes to wash their hands for 20 seconds or frequent use of hand sanitizer," he says. "COVID-19 is changing that, not just for Tokyo, but I think for all Major Games in the future."
New perspectives on planning and preparation
In a much broader sense, postponement of the Tokyo Games created unexpected time and space for the Canadian Paralympic Committee (CPC) and the Canadian Olympic Committee (COC) to put a fresh lens on their traditional approaches to Games planning and preparation.
"We're embracing this opportunity to challenge assumptions, shake up the status quo, and ask ourselves some fundamental questions," says Catherine Gosselin-Després, Executive Director of Sport for the CPC. "What can be done differently or more efficiently? How can we innovate to overcome the challenges of COVID-19 and set the table for a better way down the road? We're becoming far more systematic about the way we plan and then execute those plans."
Gosselin-Després maintains that Team Canada must become more self-reliant than ever to limit exposure to people or situations that could put them at risk of getting sick. This collective self-reliance, she insists, will serve as one of the core pillars for Games planning well beyond Tokyo.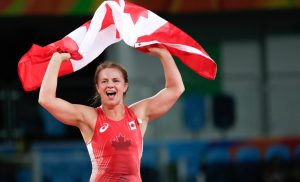 According to Céline DesLauriers, Senior Manager of Games at the COC, the master project plan for a competition like the Summer Olympics is 20,000 lines long. Similar to Gosselin-Després, she says the postponement of the Tokyo Games has provided the chance "…to stop, think and re-evaluate. What are we doing? Why are we doing it? What's the benefit to our athletes and to their performance? This kind of analysis is going to make us that much more purpose-driven and efficient."
As an example, DesLaurier's' COC colleague, Brett Greene, points to the possibility of using local companies to manage many of the logistics for Team Canada while they are restricted from travelling. "They obviously know the local situation and the culture far better than we do, and it'll cut back on the number of site visits we have to make. Obviously, there isn't much appetite right now for international travel."
Gosselin-Després says the learning curve has been both steep and rewarding. "We've learned a lot by experimenting with different approaches and by sharing experiences with counterparts in other countries. I've actually never seen this much collaboration between national Paralympic committees. I think it sets all of us up well for the future."
Unprecedented collaboration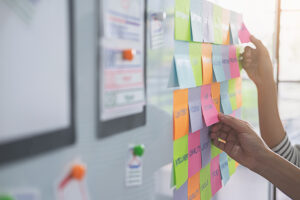 Around key medical issues, there is also a strong spirit of collaboration amongst leading experts and sport organizations. Dr. Mike Wilkinson, the COC's Chief Medical Officer, notes that colleagues – both domestically and internationally – have embraced the opportunity to share research, policies and lessons learned.
"We're all looking for answers and solutions and we recognized early on that it was going to take a concerted international effort to try to get ahead of this health crisis," he says.
Wilkinson's counterpart at the Canadian Paralympic Committee, Dr. Andy Marshall, has also played an ongoing leadership role by bringing together medical leads from National Paralympic Committees around the world to share information and research, coordinate planning, and highlight best practices.
Domestically, Wilkinson says the level of collaboration across the sport system is better than he has ever seen it. "the way the COC, CPC and OTP work together has reached a whole new level," he adds, "to the point where we're making all the key medical decisions together."
Wilkinson says that as a result of all this collaboration, he and Marshall often joke that they have been spending more time with each other than with their spouses.
He also points to the pivotal role of the Sport Medicine Advisory Committee (SMAC), drawing on the collective knowledge of seasoned experts from the COC, CPC, l'Institut National du Sport du Québec, and three Canadian Sport Institutes (Pacific, Calgary and Ontario).
"The Committee has been around for a while, but really hit its stride early in the pandemic when the high performance sport community was desperate for up to date reliable scientific information, and up-to-date recommendations they could trust," adds Wilkinson.
Since February, the Committee has distributed almost two dozen updates offering the latest research on the virus, practical resources and tools, and guidance on return to training and competition.
The Return to Play Task Force, chaired by Own the Podium's Anne Merklinger, has received high praise for moving quickly to gather the sport system together. The Task Force is comprised of a diverse group of 20 sector representatives, including nine national summer and winter sport organizations, multisport service organizations (e.g., Canadian Centre for Ethics in Sport, Coaching Association of Canada), Canadian Sport Institutes, and senior government officials. Together, they developed a comprehensive National Framework to guide a prudent and well-informed reintroduction of sport in Canada.
The CPC's Dr. Andy Marshall says he has been pleasantly surprised to see cooperation from organizations that have traditionally kept to themselves, such as professional sport leagues.
"The NHL, NBA, Major League Baseball, they normally don't share information to a great degree with us on the amateur sport side," he says. "But they were first out of the gate in North America to return to sport. And having access to their approaches, research and lessons learned has been really helpful in developing our plans for Team Canada."
Athletes getting creative
For many Canadian athletes, the initial shock and disappointment of postponement is slowly being replaced with the staunch determination that has carried them to the top of their respective sports. With the chance to work through the anger and disappointment, high performance athletes are showing remarkable resilience and creativity in responding to challenges posed by the pandemic.
Wilkinson says social media platforms have been full of inspiring examples. "Homemade obstacle courses and climbing walls, workout areas in the garage, basement or the parents' dining room," he says. "Athletes have found so many creative ways to get in meaningful training without access to their regular facilities. Being able to work out at home also brought with it a whole lot of other benefits – less time and hassle commuting, money saved, and more opportunities to train on personal gaps."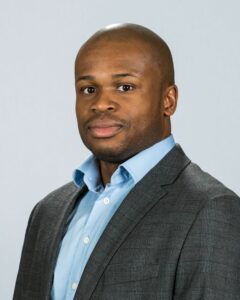 Seyi Smith is one of those exceptional athletes to have competed in both Summer (London 2012, Athletics) and Winter Olympic Games (PyeongChang 2018, Bobsleigh). Now Chair of the Canadian Olympic Committee Athletes' Commission, he believes the pandemic has helped athletes become more resilient and self-sufficient.
"With some creative thought and some borrowed equipment, it's been possible for many high performance athletes to do most of their training at home," he says. "That realization has been quite powerful because it's proven to some athletes that they don't necessarily have to be dependent on other people or facilities to maintain their training regime."
Rest as a competitive advantage
Wilkinson adds that several athletes have also embraced the chance to address longstanding issues like chronic injuries, biomechanics, technique corrections and strength deficits. "It's an unanticipated gift of time and many Canadian athletes are using it wisely. On the mental side of things, putting the Tokyo Games on hold, the associated unknowns and rapidly changing scenarios are probably the best mental resilience training tool we could have ever designed."
For slalom kayaker Michael Taylor, postponement has a "silver lining," allowing him to recover from some nagging injuries sustained last winter. "Obviously it's tough having things delayed," he told CBC Radio in July. "But … I've been able to spend more time at home, more time with family which for athletes is so rare when we're travelling on the road. So that part's been really nice."
Like so many of her Canadian Olympic teammates, swimmer Kylie Masse has been enjoying an extended stay with family through most of the pandemic. She believes many silver linings have emerged from the pandemic pause.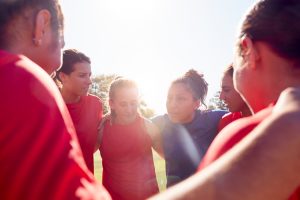 "Physically, the break gives you that much more time to recover (from injuries and fatigue), and mentally have a little bit of a reset and a break from the water and a chance to enjoy some other aspects of your life, and to really learn a little bit about yourself," the Olympic and world championship medalist told The Canadian Press. "There's so many things that I can look back on and say that I achieved during quarantine and they're not huge things at all, but just little things like about myself or a new activity I tried. All those things are important to look at in the big picture."
The sense of peace and perspective that Masse speaks about are indicative of the many unexpected benefits that have emerged during the pandemic.
For Olympic gold medalist Erica Wiebe, it's all about perspective. "2020 is not normal," she said on a CBC Radio interview this summer. "And it's given us different opportunities and gifts and so I'm just trying to take it in stride."
Back to basics
There is an existential element to the pandemic, according to the COC's Wilkinson, as some athletes reflect on why they devote so much of themselves to the pursuit of the podium.
"As a high-performance athlete, you're immersed in the grind, the thick of offseason training, and it can be hard sometimes to remind yourself of the 'why,'" he adds. "This moment has also reminded many why they are in sport, about the power of sport to be a beacon of hope and how sport can be an incredible magnet to draw us all together."
Stephanie Dixon is seeing evidence of the same mindset amongst many of Canada's top summer Paralympians. As the Chef de Mission for Team Canada at next year's Paralympic Games, she describes it as "a wonderful opportunity, for those who aren't involved with the daily grind of the ever-changing logistics and planning. For many of us preparing for the Games, it's a gift of time and space to take a breath, to reflect and to get ourselves into an even stronger position to succeed, both physically and mentally."
---
About the Author(s)
Derek Johnston is the President of Face Value Communications Inc. Over the last 20 years, Face Value has supported more than 20 different national and multi-service sport organizations with strategic communications advice, facilitation and executive coaching. As a volunteer, Derek has served on Team Canada Mission Staff at multiple Major Games in places like Australia, Malaysia and the UK, and has coached soccer and triathlon for a total of 25 years.
As SIRC's Manager of Content Strategy, Sydney Millar solicits, supports and curates content from researchers, experts and thought leaders from the broad sport and physical activity sector, and provides leadership on key national projects. Sydney keeps active cycling and cross country skiing around Gatineau Park.
Peter Morrow is SIRC's Communications Specialist, leading the dissemination of SIRC's research, information and resources into the sport community level. He is a multi-sport athlete involved in soccer, hockey, golf and tennis.
---
The information presented in SIRC blogs and SIRCuit articles is accurate and reliable as of the date of publication. Developments that occur after the date of publication may impact the current accuracy of the information presented in a previously published blog or article.