Innovative Strategies Making Concussion Safety the New Normal
March 25, 2020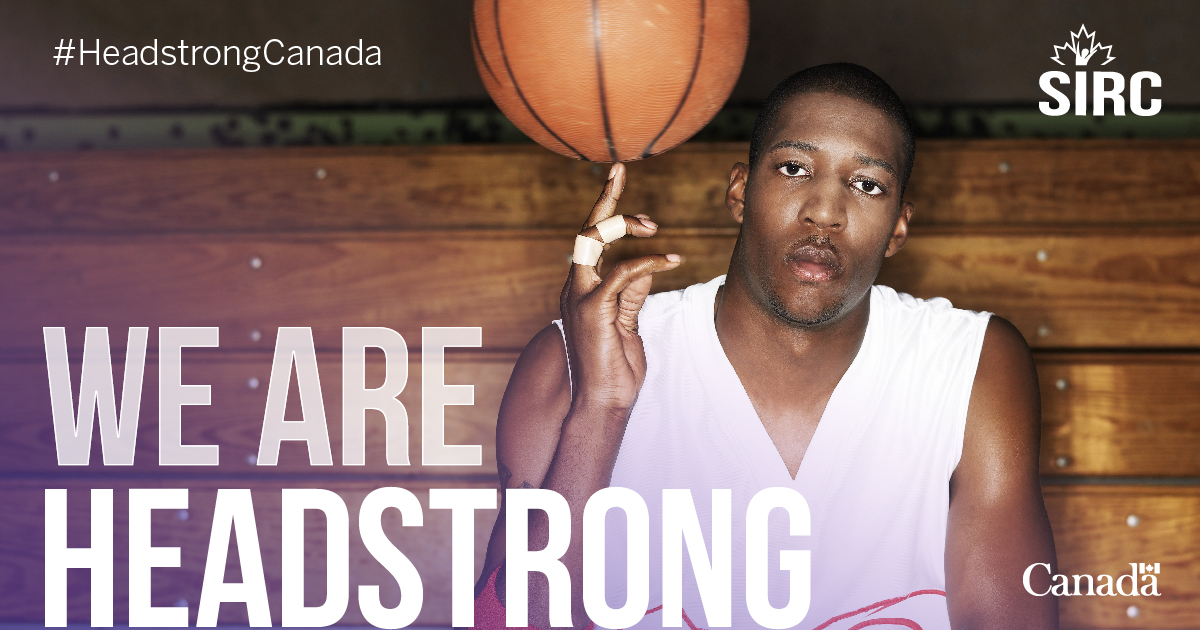 When Canada works in harmony towards the same goal, much can happen in a short time. In March 2018, SIRC launched the "We Are Headstrong" campaign. Since that time we've seen signs of progress in the attitudes of Canadians toward concussions, and we've witnessed significant system changes too.
At the 2020 Canadian Sport for Life Summit, SIRC spoke to these changes and celebrated the success of Canada's progress to address concussion in sport. Below are some of the presentation highlights.
Concussion management – promoting a harmonized approach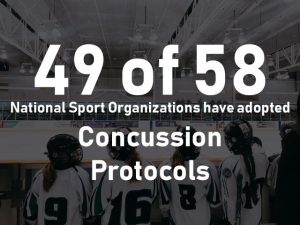 The Canadian Guideline on Concussion in Sport created the foundation for a more consistent approach to concussion management. The Guideline, based on best available evidence, addresses seven key areas including pre-season education, head injury recognition, medical assessment, multidisciplinary concussion care, and return to sport. The Guideline is now being implemented throughout the sport system.
At the national level, 49 of 58 national sport organizations have updated their concussion policies and protocols to reflect the Canadian Guideline on Concussion in Sport. Many of those have shared their protocols online.
Action at the provincial and territorial levels is also evident. In Ontario, Rowan's Law includes measures for school- and community-based sport, ensuring consistency in concussion management. In Manitoba, Sport Manitoba continues to provide its PSO's with ready-made resources from SIRC's concussion hub, creating a harmonized approach across all organizations.
At the community level, exciting new programs are emerging. The Ottawa Sport Council is rolling out its Concussion Education Program, funded by the Ontario Trillium Foundation and supported by SIRC and Parachute. Ottawa-based sport organizations can sign up and receive free, evidence-based concussion education for their members. To date, more than 250 stakeholders have received the training. As a pilot initiative, it offers a framework for other municipalities to consider.
Concussion prevention – leveraging the data
Research and data is driving changes in policy and practice amongst sport organizations. Most significantly, research on the prevalence and short- and long-term health implications of concussion are motivating change.
20% of current and 29% of retired athletes reported experiencing mental health issues associated with concussions, and 13% of current and 23% of retired athletes believed they have had an undiagnosed concussion. (AthletesCAN, 2019)
A sport participant who has sustained one prior concussion is 2-8.5 times more likely to sustain another concussion. (F-P/T Workgroup on Concussion in Sport, 2017).
Research is also informing changes to policy and practice. In particular, evidence-informed changes are focusing on three key areas of influence to help prevent concussion:
Rules – Skate Canada discovered officials were reluctant to call a medical timeout because athletes would be penalized. The rules were changed so an athlete or official can stop a skater's program for three minutes for a medical assessment, with no penalty to the athlete. Learn more.
Training techniques – Volleyball Canada discovered that about in 1 in 10 youth club athletes experience concussion, primarily from ball contact to the head, and that concussions are often sustained during practices and warm-ups. As a result, they changed the protocols for basic drills, restricting athletes from ducking under the net into a dangerous, high-risk area. Learn more.
Behaviours and culture – Freestyle skiing is a sport where a care-free culture collides with creative athletes that want to push the boundaries of performance. To protect their athletes, Freestyle Canada has used a multi-pronged approach, including athlete training to enhance decision-making in risky situations, and investments in safety equipment such as airbags and helmets. Learn more.
These examples are just scratching the surface. What kinds of changes is your sport making? Let SIRC know! Check out SIRC's archive of blogs from Concussion Champions – sport organizations leading the way on concussion prevention and management.
Continued learning
The body of knowledge around concussions in sport continues to grow. To keep up with promising practices in management and prevention, the following resources are available for free:
1. Demystifying concussion: Free online course open to anyone, anywhere
To learn how to prevent, identify and manage concussions, the University of Calgary and Université Laval have partnered to create a MOOC (massive open online course) with the goal of improving concussion prevention, detection and management. Dubbed Demystifying Concussion 101, a second iteration of this successful course is now open for registration with the course running between April 6 and May 25, 2020.
2. SIRC Webinar: Managing & Preventing Concussions in Sport & Rec
In February 2020, SIRC's Knowledge Mobilization Specialist, Peter Morrow delivered a 60-minute webinar for Canadian Parks and Recreation Association (CPRA): Managing & Preventing Concussions in Sport & Recreation.
Parachute's mobile application provides users with interactive resources and tools on how to prevent, recognize and manage concussions, including when to see a doctor and guides for returning to sport and learning activities.
4. Concussion in sport newsletter
Each month, SIRC shares the latest sport stories, case studies and emerging resources – all in one place, for free. Subscribe
When it comes to concussion safety, credibility of information is paramount. For additional free, evidence-based video courses, resources, guidelines and apps, check out SIRC's concussion hub. Take advantage of recommended toolkits tailored specifically for athletes, parents, coaches, referees and sport organizations.
---
About the Author(s)
Peter Morrow is SIRC's Communications Specialist, leading innovative campaigns to advance sport and physical activity in Canada. He is a multi-sport athlete, currently enjoying soccer, hockey, softball, golf and tennis.
References
Federal-Provincial-Territorial Workgroup on Concussions in Sport (2017). Concussions in Sport – Framework for Action: Recommendations for Federal-Provincial-Territorial Sport Physical Activity and Recreation Ministers. Toronto, ON: Parachute.
---
The information presented in SIRC blogs and SIRCuit articles is accurate and reliable as of the date of publication. Developments that occur after the date of publication may impact the current accuracy of the information presented in a previously published blog or article.