Concussion Prevention Through Innovation
November 14, 2019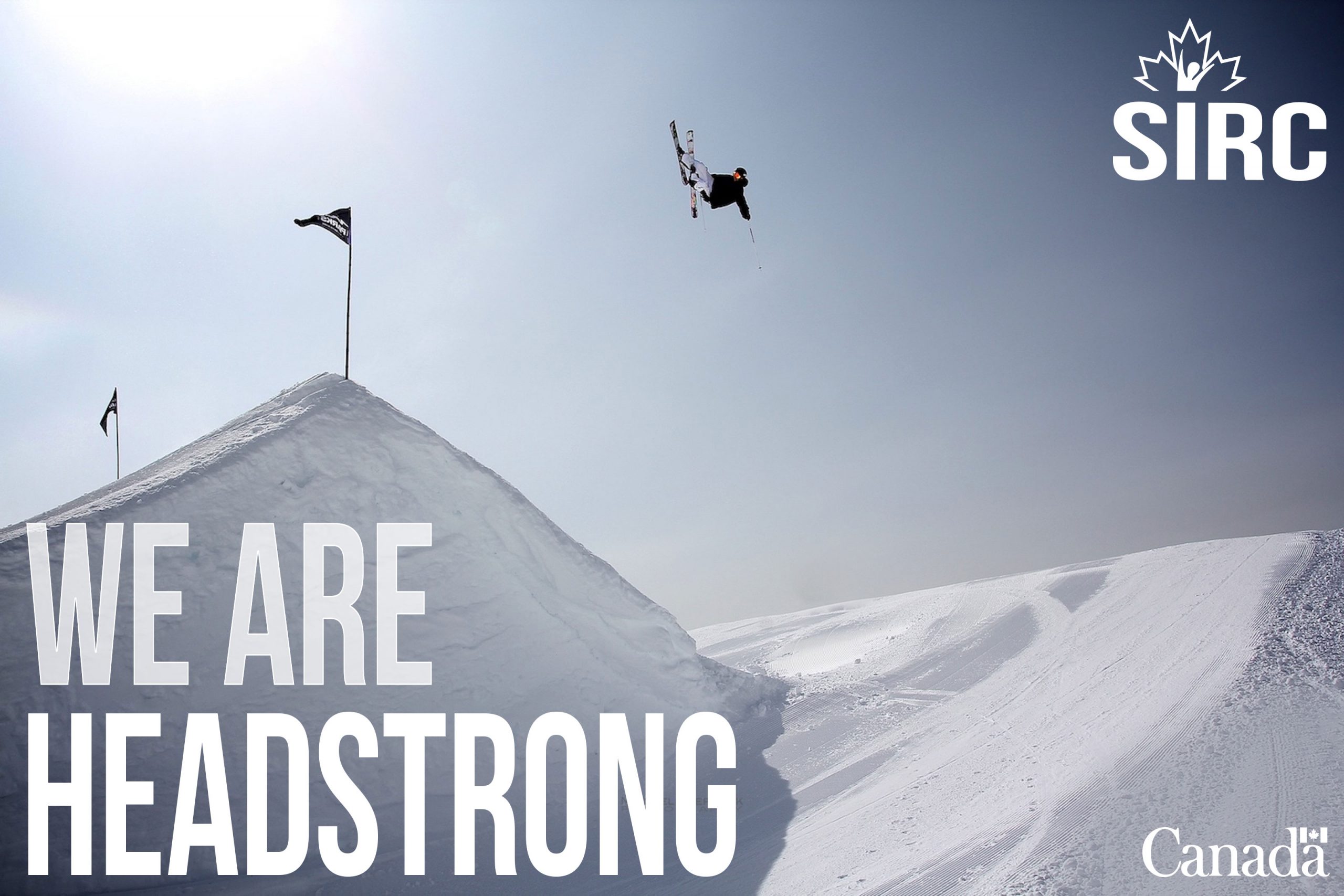 It's a potent mix: dangerous flips and twists performed by young, boundary-pushing athletes who revel in the sport's free-spirited culture.
More than most sports, concussions are a day-to-day, moment-to-moment risk for the freestyle skiing community. The five demanding disciplines – Aerials, Moguls, Halfpipe, Slopestyle and Big Air – put athletes in dangerous situations, hurtling down hair-raising mogul runs or twisting above metal rails and jumps.
"What makes it even more challenging is the sort of care-free culture in our sport," adds Julie Steggall, former Winter Olympian who now serves as Director of High Performance, Slopestyle-Big Air & Halfpipe for Freestyle Canada. "We tend to attract creative athletes with a drive to try what hasn't been tried before. They don't necessarily weigh all the risks before they attempt a new trick or link a tougher run."
In an effort to better protect their athletes from head injuries, Steggall says that education and awareness have been a high priority for years. Freestyle Canada was one of the first sports to embrace the "Making Head Way" module offered by the Coaching Association of Canada through the National Coaching Certification Program. In fact, they designed their own version of the module for Freestyle Skiing, which is mandatory for all coaches and on-the-ground officials.
Concussion-related resources, including policies, protocols, tools and other materials, are prominently displayed within Freestyle Canada's online Resource Centre.
More recently, Freestyle has adopted what Steggall describes as "a combination of hard goods and soft goods solutions" to further protect their athletes from brain injuries.
On the hard goods side, there are investments in large airbags that provide a safer landing space for high performance athletes working on new skills. A change to a softer, rugby style helmet is also helping to cushion the blow if an athlete makes head contact with the airbag.
The soft goods solution involves a program called HeadStartPro. Courses are designed to stregthen the "wiring" in the minds of the athletes who are learning how to enhance performance and avoid injuries through better focus, awareness and mindfulness. When athletes are more aware of their state of mind – particularly if they're frustrated, tired, rushed or complacent – they can make mental adjustments to prevent an injury before it happens.
"We've seen teams and sport academies reduce injuries by 30%-80% in the years they did our training," says Mike Shaw, co-founder of the program, who was told he would likely never walk again after a catastrophic ski accident in 2013 left him temporarily paralyzed from the neck down. "What makes it resonate with the athletes is that the stronger mental approach means more than injury prevention – they're performing better as well."
Steggall was one of the featured speakers at a recent Concussion Prevention Workshop in Ottawa, hosted by Sport Canada and the Sport Information Resource Centre (SIRC). The SIRC website has become the "go to" hub for concussion-related research, tips and tools. It features the latest Canadian and international research as well as a suite of templates and sample products to help sport organizations at any level.
At the heart of SIRC's awareness efforts are the "4 Rs" of concussion management that give clear direction to everyone involved in sport – 1) Recognize the signs and symptoms of a concussion; 2) Remove the athlete from the game or practice; 3) Refer the athlete to a healthcare professional; and 4) Return to school and then to sport based on the recommendations of a physician.
At Freestyle Canada, concussion prevention is a day-to-day preoccupation. Steggall says staff are constantly looking for ways to reduce the risks so athletes have every opportunity to attempt that next big trick safely and mindfully.
---
About the Author(s)
Derek Johnston is the President of Face Value Communications Inc. Over the last 20 years, Face Value has supported more than 20 different national and multi-service sport organizations with strategic communications advice, facilitation and executive coaching. As a volunteer, Derek has served on Team Canada Mission Staff at multiple Major Games in places like Australia, Malaysia and the UK, and has coached soccer and triathlon for a total of 25 years.
Peter Morrow is SIRC's Communications Specialist, leading the dissemination of SIRC's research, information and resources into the sport community level. He is a multi-sport athlete involved in soccer, hockey, golf and tennis.
---
The information presented in SIRC blogs and SIRCuit articles is accurate and reliable as of the date of publication. Developments that occur after the date of publication may impact the current accuracy of the information presented in a previously published blog or article.