Use Your Head … Safely!
June 13, 2014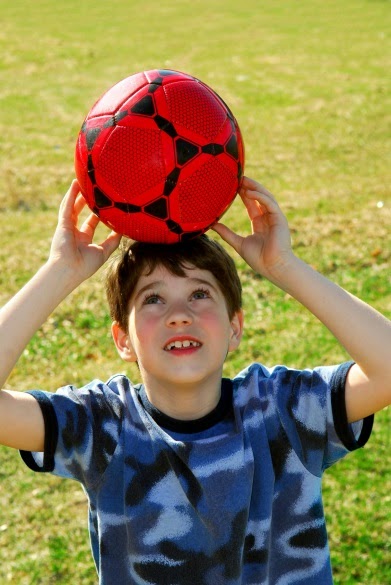 Concussion awareness and prevention has been a rising issue throughout the sports world in recent years. Particular attention is being paid to head injury in youth sports and its lasting effects as children get older. For the game of soccer, this means addressing the necessity of 'heading' in youth divisions.

Heading in soccer occurs when a player uses their head to alter and control the trajectory of the ball, and is a valuable skill honed by soccer players. In fact, at the last European Championships in 2012, there were more headed goals recorded than ever before. The debate in youth soccer is whether the value of heading is worth the risk of potential neurological damage?
While children can head a soccer ball, they usually do so with little skill and without the proper technique to get the desired result. Therefore as a precautionary measure, some leagues are banning heading in certain age divisions. Leagues point out that removal of heading at such an early stage in a player's development does not have a significant impact on the game.
However, even with a ban in place, kids cannot always be stopped from heading a ball one hundred percent of the time; especially at an age when they will want to emulate older siblings or their favourite soccer star. The most important thing in reducing the risk of head injury from heading (for any age) is to teach proper technique, which is a practice advocated by many soccer coaches.
Steps of Proper Heading Technique:
Keep your eyes open and on the ball.
Have your mouth closed.
Tuck in your chin.
Make contact with the ball on your forehead.
With the introduction of proper technique, coaches are not looking to promote the use of heading in young players (they still have to refine the technique), but they are providing the players with the preventative tools that should lessen the impact if head-to-soccer ball contact happens.
As the debate continues on what the best practices are for preventing heading injuries, at the very least those involved in the argument can agree on the final result that they want to achieve. All parties want a game that is fun for the children, that develops their skills, and is conducted in a environment safe from head injury.
References Available from the SIRC Collection:
1. Elbin R, Kontos A, Couassin T. HEADS UP! A Soccer Coach's Guide to Concussion. Soccer Journal. March 2009;54(2):38-60.
2. Pickelt W, Sfreight S, Simpson K, Brison R. Head iniuries in youth soccer players presenting to the emergency department. British Journal Of Sports Medicine. April 2005;39(4):226-231.
3. Price J, Malliaras P, Hudson Z. Current practices in determining return to play following head injury in professional football in the UK. British Journal Of Sports Medicine. November 2012;46(14):1000-1003.
4. Salinas C, Webbe F, Devore T. The Epidemiology of Soccer Heading in Competitive Youth Players. Journal Of Clinical Sport Psychology. March 2009;3(1):15-33.
5. Shewchenko N, Withnall C, Keown M, Gittens R, Dvorak J. Heading in football. Part 1: Development of biomechanical methods to investigate head response. British Journal Of Sports Medicine. August 2, 2005;39:i10-i25.
6. Shewchenko N, Withnall C, Keown M, Gitlens R, Dvorak J. Heading in Football. Part 2: Biomechanics of ball heading and head response. British Journal Of Sports Medicine. August 2, 2005;39:i26-i32.
7. Tierney R, Higgins M, Darvish K, et al. Sex Differences in Head Acceleration During Heading While Wearing Soccer Headgear. Journal Of Athletic Training. November 2008;43(6):578-584.
---
---
The information presented in SIRC blogs and SIRCuit articles is accurate and reliable as of the date of publication. Developments that occur after the date of publication may impact the current accuracy of the information presented in a previously published blog or article.