Match Manipulation and Gambling in Sport
July 15, 2020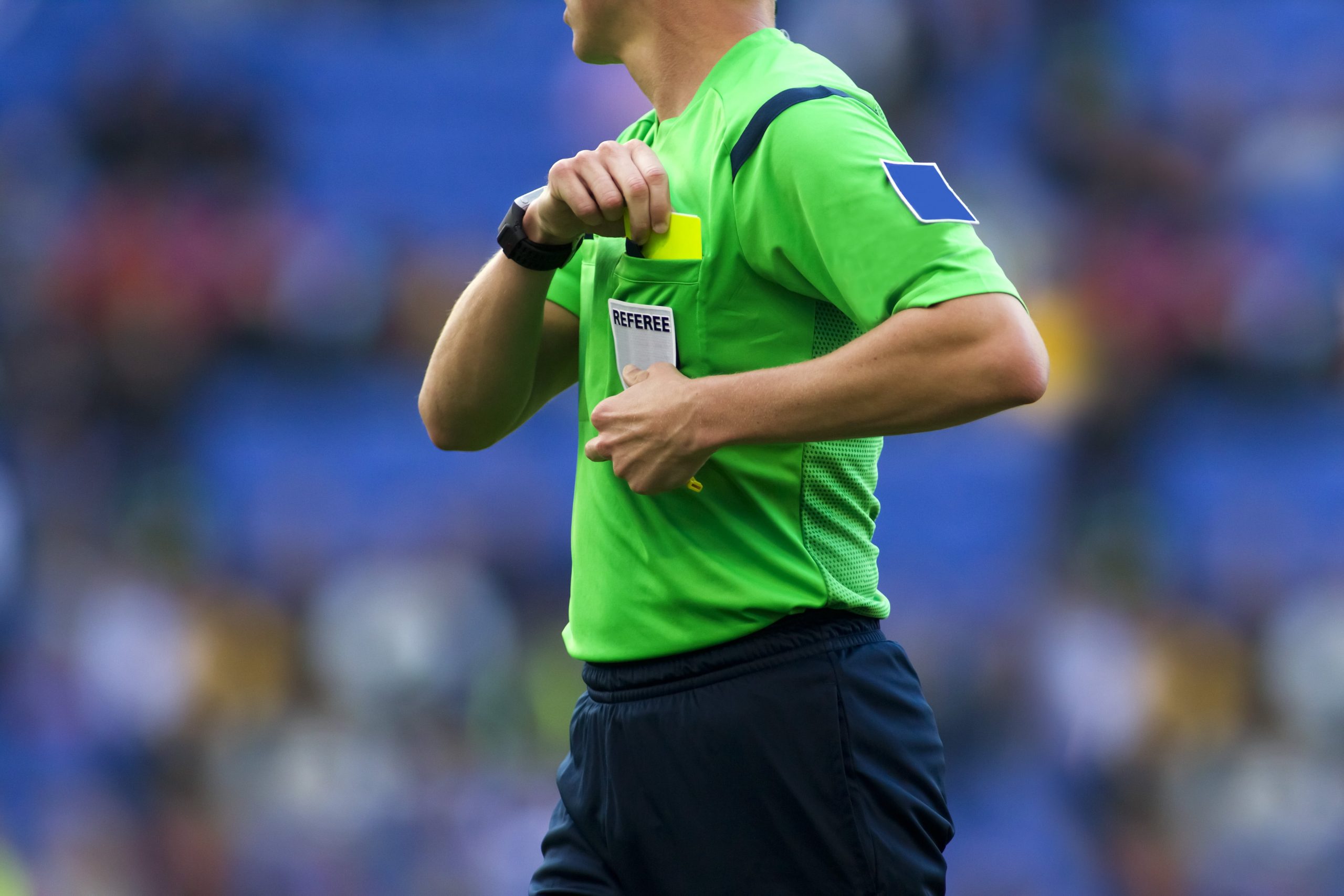 The Canadian Centre for Ethics in Sport (CCES) and McLaren Global Sport Solutions Inc. (MGSS) hosted the first-ever Symposium in Canada addressing the issues of match manipulation and gambling in sport in 2019. Following the Symposium, a White Paper was produced by CCES and MGSS titled "Match Manipulation and Gambling: A Growing Threat to Canadian Sport Integrity." This article presents key highlights of the White Paper. Download the full version here.
If you had to guess, how much money do you think is wagered on sporting events globally over a one-year period? How much do you think is wagered yearly on sporting events in Canada? How much do you think is wagered on a single Canadian Football League game? You may find the answers surprising, if not staggering.
An estimated $2 trillion dollars is wagered each year around the world (The Economist, 2018). On events held in Canada, an estimated $20 billion (Hartman et al., 2016). According to Sportradar, a leading sports data, betting and integrity service provider, a single CFL game can generate $4 million in wagers worldwide..
Sports gambling is a massive global industry attracting trillions of dollars annually, and permeating essentially every sport at all levels, from the Super Bowl to the former Canadian Soccer League. Given technological developments in the tracking of sport analytics, opportunities for new revenue sources associated with selling this data for gambling purposes, and the opening up of legal betting markets around the world, particularly in the United States, the volume of sport gambling is likely to continue to rise.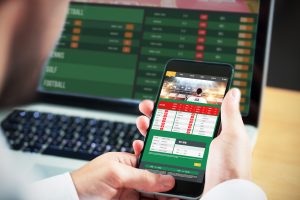 Of the trillions of dollars wagered worldwide, 85% is currently in the form of illegal betting in unregulated markets, so it should come as no surprise that criminal networks are taking advantage of the opportunity (The Economist, 2018). Match manipulation, or match fixing, often goes hand in hand with gambling. Match manipulation is a deliberate and coordinated effort to influence elements of a sporting contest – which may include the outcome of an event or specific elements within it. What better way to stack the odds in your favour when there are potentially thousands of dollars – or more – on the line? There are, however, serious repercussions to match manipulation.
In Canada, match manipulation has garnered very little attention. So why should the Canadian sport community be concerned? What are other countries and sport federations doing? What should Canada do?
2019 International Symposium on Match Manipulation and Gambling
The questions above were the focus of the Symposium on Match Manipulation and Gambling in Sport hosted by the Canadian Centre for Ethics in Sport (CCES) and McLaren Global Sport Solutions Inc. (MGSS) in April 2019 in Toronto. The Symposium brought together industry experts from gambling and sport to raise awareness of the issue amongst key stakeholders, including amateur and professional sport organizations, athletes, government agencies, law enforcement, gambling industry representatives, researchers, and the legal community.
The White Paper produced in the wake of the Symposium summarizes the growing issue of match manipulation and gambling and its relevance to sport in Canada at both the amateur and professional levels; provides an overview of what other countries are doing in response to the growing threat of match manipulation; and summarizes the recommendations to mitigate the potential for match manipulation in Canada proposed by experts and delegates at the close of the Symposium.
Why should the Canadian sport community be concerned? Sport gambling poses a very real and very serious threat to the integrity of Canadian sport and the safety of Canadian sport participants. And we're not taking it seriously.
The threat of match manipulation
The main threat to both sport integrity, and athlete and sport participant safety, posed by sport gambling is match manipulation.
As defined above, match fixing involves the deliberate and coordinated effort to influence the outcome of or elements within a sporting contest. This typically involves a player, game official, coach or other staff official who has been compromised through the influence of another party. This influence comes in the form of financial bribes, as well as physical or other threats from those who knowingly bet on fixed matches and benefit financially, or other legal bettors who may suffer financial losses. Manipulation of elements within sporting events can facilitate proposition ("prop") bets, whereby the bet is whether or not something will happen within the event. For example, will a sports team score more or less than 100 points in a game, or will a certain athlete rush for more or less than 100 yards in a football game?
In the case of a manipulated competition, certain individuals will typically wager unusually large sums on a particular outcome of or within the event in question with prior knowledge of corrupt actions taken to ensure the desired outcome.
Canada is not immune. Canada Soccer cut ties with the Canadian Soccer League in 2013 after rampant match fixing was discovered. In May 2019 CCES commissioned Sportradar to undertake an analysis of sports in Canada in order to assess risks related to match manipulation. Of the 15 sports examined, several were identified as being at high risk for match manipulation.
Amateur athletes, as well as professional athletes who earn low incomes, are particularly vulnerable to the threat of match fixing. And these threats extend to athletes in Canada. In the majority of cases, athletes are the victims of match fixers who study their habits and vulnerabilities and then attempt to develop relationships in order to exploit these vulnerabilities (The Economist, 2018). The issue is most acute amongst lower tier leagues and events where athletes earn less money and are more vulnerable to bribes. In such cases, "match fixers are most successful when the chances arise to gamble on one of the world's fringe leagues away from the spotlight" (Rainbow, 2012).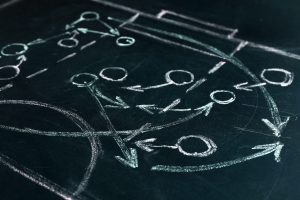 For example, an athlete may be targeted by a fixer – someone who develops a relationship and "helps" them – through different types of influences or exchanges. These might include paying for dinner at a restaurant; providing gifts like an upgraded cell phone; offering a certain lifestyle through VIP access to clubs; quicker access to a medical service such as an MRI appointment; procuring illicit drugs; or providing financial assistance by paying a bill. Over time, the fixer may ask an athlete for a seemingly innocuous favour such as information about a team's strategy or team injuries. Eventually, the fixer uses this as leverage to compel an athlete to go along with a fix for fear of otherwise being exposed for doing something wrong. And once the athlete is compromised, the fixer has them in their grasp.
Athletes in such a situation face risks to their mental well-being; reputational damage if their involvement is discovered; intimidation or retaliation, through physical threats to themselves or family members; and loss of career which could lead to financial hardships.
What are other countries and sport federations doing? Much more than Canada.
International action to address match manipulation
Rapid changes in technology, growing popularity of on-line gambling platforms, and ground-breaking legislative changes regarding gambling in the United States underscore the real and growing threat of match manipulation in Canada. Canada, however, is ill equipped to deal with this issue due to a combination of antiquated policies, non-specific legal frameworks, and low priority for government. While Canada is lagging far behind in this area, there are many examples of governmental and international sport federations who are actively addressing match manipulation and for which information is in the public domain. Canada can learn and benefit from the following approaches and best practices:
The Council of Europe Convention on the Manipulation of Sports Competitions (the Macolin Convention): The Macolin Convention is a multi-lateral treaty that aims to prevent, detect and punish match fixing in sport. The Macolin Convention is a legal instrument and the only rule of international law on the manipulation of sports competitions. The Convention is open for signature and ratification by members States and Observers of the Council of Europe, by non-member States which have participated in its elaboration, and by any other State upon invitation of the Committee of Ministers of the Council of Europe. As of June 2020, it has 38 state signatories and has been ratified by seven countries (click here for the list). Canada is not a signatory.
The Review of Australia's Sports Integrity Arrangements (Wood Review): The Wood Review was undertaken as part of the Government of Australia's National Sport Plan. The purpose of the Review was to "examine national and international integrity threats and future challenges, including the rise of illegal offshore wagering, match fixing and doping in sport." (Commonwealth of Australia, 2018). The Review also was tasked to consider "the merits of establishing a dedicated national sports integrity commission."
Growing threats to the integrity of sport in Australia from doping, illegal wagering, match fixing and the influence of organized crime was the impetus for the Wood Review. According to the Report of the Review of Australia's Sports Integrity Arrangements, "Without the presence of a comprehensive, effective and nationally coordinated response capability, the hard-earned reputation of sport in this country risks being tarnished, along with a potential reduction in participation rates and a diminution in the social, cultural and economic value of Australia's significant investment in sport."
Tennis Integrity Unit (TIU): Established in 2008, the TIU is widely regarded as one of the best models of anti-corruption governance in a sport. It was established following the acceptance of recommendations from the Environmental Review of Tennis. An independent anti-corruption body responsible for the enforcement of rules related to betting-related corruption in professional tennis, the TIU has three priorities: preventing corruption from occurring; investigating and prosecuting offenders; and delivering anti-corruption education for players and stakeholders focused on the recognition and reporting of corrupt activity.
International Ice Hockey Federation (IIHF): Match fixing is governed by the IIHF Code of Conduct, which states: "Rule 3 (Manipulation of Competitions) is adopted as a means of safeguarding the integrity of ice/inline hockey by (i) prohibiting any conduct that may impact improperly on the outcome of ice/inline hockey events and competitions and (ii) establishing a mechanism of enforcement and sanction for those who, through their prohibited conduct, place the integrity of ice/inline hockey at risk" (IIHF, 2018). In 2014 the IIHF entered into a partnership arrangement with Sportradar to monitor three of the IIHF's flagship tournaments and deliver education and training to players, officials, administrators and coaches. The IIHF now has an expansive monitoring program that covers 18 championships and events organized in three tiers.
What can Canada do? Proactively establish a Federal Commission to examine the issue.
Addressing match manipulation in Canada
Declan Hill, one of the world's foremost experts on match-fixing and corruption in international sports, asserted in 2013 that "a wave of corruption is lapping at the doors of North American sports" (Hill, 2016a), an assertion that holds true in Canada through the example of the Canadian Soccer League (CSL) where rampant match fixing was revealed. In 2012, CBC's The National broke a story alleging that a player in the league accepted a bribe to fix a match in 2009. This was just the tip of the iceberg, and it was eventually revealed that the entire CSL was affected, including the manipulation of as many as 42% of games in the league (Rumsby, 2015). International media attention at the time led to increased scrutiny and investigative efforts which cast a long shadow over Canadian soccer.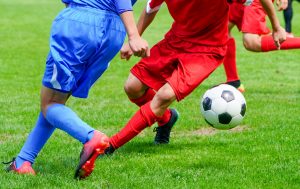 Despite proven match fixing in Canadian soccer, the Government of Canada has taken limited action to address this growing issue. The crux of the problem? According to Hill, "Match-fixing suspicions surrounding the CSL have been allowed to fester by a combination of lax laws and official indifference. This open door to sports corruption is linked to the globalization of gambling. Soccer games in countries like Canada, even low-level ones with barely any fans, are bet on thousands of kilometres away, making professional fixers tens of millions dollars. It has been going on for years and, in this country, no one seems willing or able to stop it" (Hill, 2016b).
Canada is limited in its ability to prosecute match fixing because there are no specific provisions in the Criminal Code that prevent such activity. A private Members bill has been introduced to the House of Commons to legalize single event sport gambling (and thus regulate it and be able to deal with criminal activity associated with it) on three occasions – but it has never been passed.
Delegates and experts from the Symposium proposed the following recommendations as a way forward for the Canadian sport community:
Establish a Federal Commission to examine the issue of match manipulation in Canadian Sport and to provide recommendations for action.
Become a signatory to the Macolin Convention.
Undertake a review of relevant sections of the Canadian Criminal Code, including amendments to address the prosecution of corrupt practices focused specifically on match manipulation in Canadian sport.
Enhance efforts to educate and inform athletes, coaches, officials, and sport organizations about the risks associated with match fixing in sport.
Create an independent Sport Integrity Unit in Canada.
Beyond the White Paper
It has now been over a year since the CCES and MGSS hosted the Symposium on Match Manipulation and Gambling in Sport, and more than nine months since the release of the White Paper summarized above.
On the global front, we've seen examples of strong leadership. For example, the Australian Government announced the Chief Executive Officer for Sport Integrity Australia (SIA), a new agency born from recommendations in the Wood Review that began operations on July 1, 2020. SIA will assume responsibility for some of the current functions of Sport Australia and will be responsible for examining the issue of organized crime in sport.
Unfortunately, in Canada, there continues to be a disappointing lack of interest and activity to address this issue. Despite the known risk to the safety of our athletes, the best practices available, an international governmental convention that is open for ratification to all countries around the world and that many countries have endorsed, Canadian sport continues to be taking a "wait and see" approach.
On February 25, 2020, a private Members' bill was introduced (for a fourth time) into the Canadian House of Commons to amend the criminal code to allow for single event sports betting in Canada. Bill C-218 can be found here. The sport community should use the introduction of this bill as an impetus to seek governmental support to implement the recommendations outlined above.
If Canada is serious about maintaining the integrity of Canadian sport and protecting the health and safety of our athletes, then we can no longer afford to be complacent in our response to gambling and match manipulation in sport.
---
About the Author(s)
Jeremy Luke is Senior Director, Sport Integrity with the Canadian Centre for Ethics in Sport (CCES), and has worked in the area of Sport Integrity for more than 20 years.  Prior to joining the CCES he worked with the Vancouver Organizing Committee for the 2010 Olympic and Paralympic Games in the position of Director, Anti-Doping. He has extensive international sport management work experience having attended three Olympic Games, three Pan American Games, the Asian Games and numerous world championships. Jeremy holds a Masters degree in Sport Administration from the University of Ottawa and an Honors Kinesiology Degree from Western University.
References
Commonwealth of Australia (Department of Health) (2018). Report of the Review of Australia's Sports Integrity Arrangements.
Hartmann, M., Keen, B., Dawczyk, A. & Blaszcznski, A. (2016). Single-event sports betting in Canada: Potential Impacts. Gambling Research Exchange Ontario.
Hill, D. (2016a). Why sport is losing the war to match-fixers. In Global Corruption Report: Sport. Transparency International.
Hill, D. (2016b, December 12). Semi-pro Canadian Soccer League a hotspot of match fixing. Toronto Star.
International Ice Hockey Federation (2018). Code of Conduct.
Rainbow, J. (2012, September 29). Canada match fixing in the spotlight. World Soccer blog.
Rumsby, B. (2015, October 14). Revealed: Entire 'Rogue League Corrupted by Match Fixing. The Telegraph.
The Economist (2018, June 28). Match-Fixing: Sport's Biggest Threat? [Video]. YouTube.
---
The information presented in SIRC blogs and SIRCuit articles is accurate and reliable as of the date of publication. Developments that occur after the date of publication may impact the current accuracy of the information presented in a previously published blog or article.