Managing the competing tensions of social media as a high performance athlete
January 23, 2023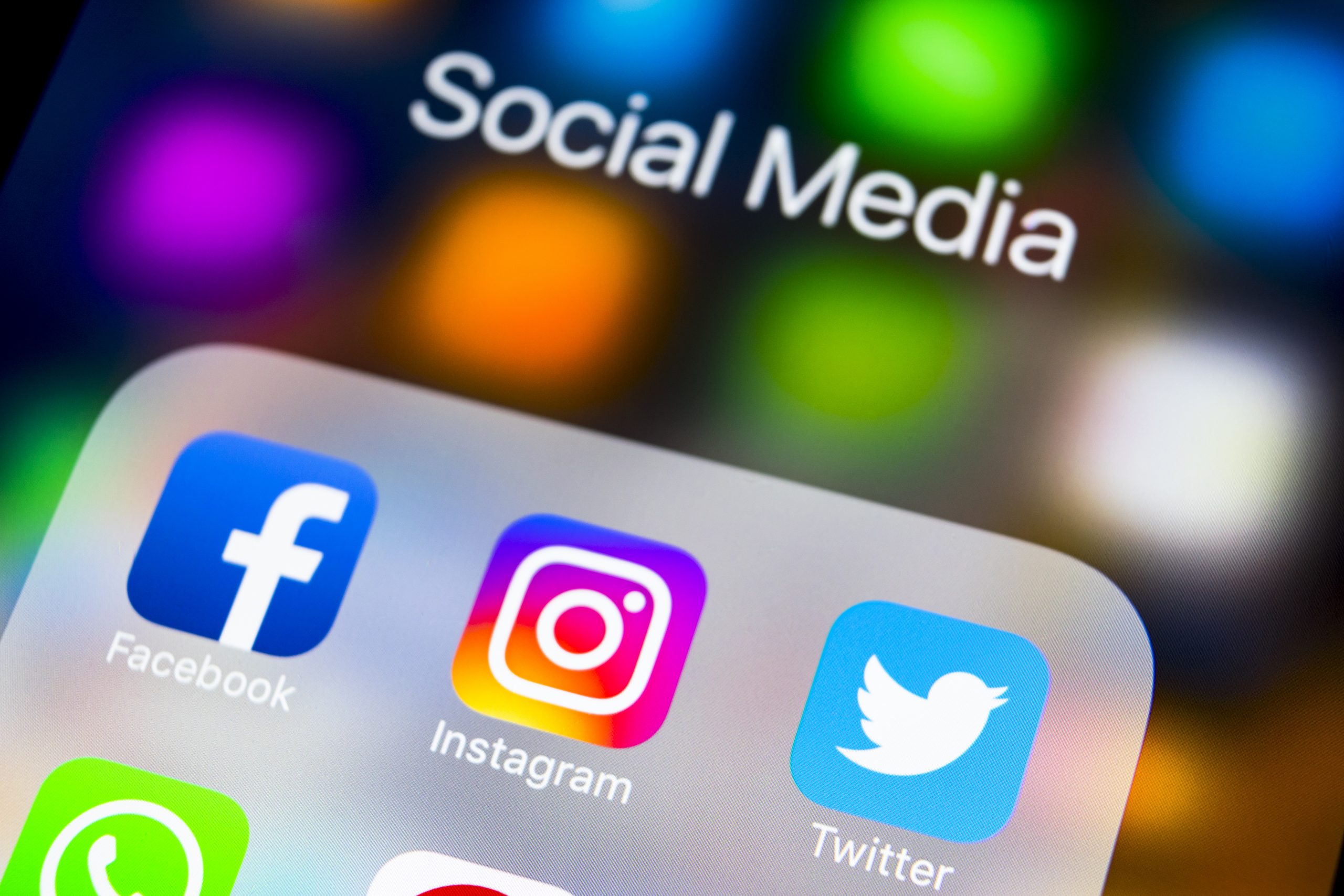 Highlights
Social media has had an enormous impact on the sport sector, economically and culturally
Athletes may use social media as a platform for personal updates or activism, or as a venue to work with sponsors in a financial relationship, however, it may also be a space in which athletes face abuse and harassment, and which has an impact on their body image
This article outlines challenges that high performance athletes face within an increasingly digital world, and offers advice regarding how sport organizations can best support athletes
When it comes to the relationship between sports and social media, it's hard to know where to start. Athletes have never been more visible and accessible than they are now. As a result, social media has become an increasingly commercialized space within the sporting industry, with brands and sponsors seeking to reach consumers through athletes' platforms.  
On the one hand, social media can be a tool in the hands of athletes to engage and inspire sport participation. In some cases, athletes use social media to create community, provide information, or undertake activism or philanthropic work. 
On the other hand, social media has demonstratively negative impacts on mental health and may place undue pressure on athletes to look or act in certain ways to be "marketable" online. Social media is rife with harassment, abuse, and sexualization, but many athletes feel as though they can't opt out of social media, as it has become entrenched within the economic system of sport when it comes to sponsorship. 
So is social media good, or bad, for the sport industry? For athletes? For women and athletes of marginalized communities? The answer seems to be: it's both. Or, rather, it depends who you ask. 
The reality of sport and social media is nuanced and complex. In this SIRCuit article, I will outline some of the challenges that athletes face within our increasingly digital world, and how sport organizations can best support athletes in navigating social media. This topic was explored at length in SIRC webinar, "Connecting mind and movement: How to create sport environments that support mental health." Quotes from the webinar are included in this article. 
The research 

The academic research on visual-based social media (think Instagram) and sport falls broadly into the camps: that of sport management and marketing, and that of cultural studies.   
On the sport management side, in 2014, practitioners developed a conceptual "model of the brand image" (MABI) (Akiko, Ko and Ross, 2014). According to the MABI, an athlete's value as a "brand" is based on: 
Their athletic performance 

Their physical attractiveness 

The marketability of their lifestyle 
The MABI makes explicit what any observer of sport culture might have noticed, that it is not just one's raw talent or performance that determines one's success, especially in sports in which athletes rely on precarious sponsorship relationships rather than salaries within big league franchises. One's financial success may now also depend on their "physical attractiveness" and "marketability of lifestyle."   
For example, in a webinar on branding offered through AthletesCAN, Randy Osei, founder of Athlete Technology Group and Rozaay Management, told athletes that they need to take their online branding "as serious as you take your sport" and that "this is a topic that I would give to a grade 7 class, because these are things that matter, moving forward with the digital transformation we're in. Your online presence is everything."  
On the other hand, researchers within cultural studies point out that this seemingly simple trifecta of elements that make up an athlete's potential as a "brand" ignores the sexism, racism, classism, homophobia and ableism that often underscore what is or is not deemed "attractive" or "desirable." Cultural studies research also critiques sport management for failing to consider the cultural pressures that influence the way that athletes present themselves online (Toffoletti et al, 2017, Toffoletti & Thorpe, 2018, Toll and Norman, 2021). 
According to Shaunna Taylor, a high performance counsellor and past chair of the Canadian Sport Psychology Association, speaking in a webinar on mental health for women and girl athletes offered through SIRC, "one thing that has really irked me over the last 25 years of working in mental health is when we talk about athletes having to commit to their brand. You are not a brand. You are a person." 
The tension between these two perspectives is not easily explained as "economic imperatives versus cultural consequences," as these are intimately intertwined. The economic is influenced by the cultural and vice versa. 
The economics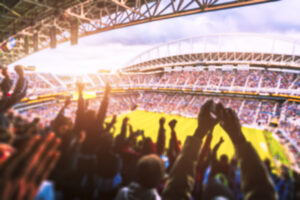 Sports are big business. To deny that would be silly. And athletes deserve to make a living wage to support their training and living. But now we have a system in which many athletes feel obligated to use social media as a key part of supporting themselves financially, through partnerships with sponsors. 
Recognizing this reality, the athlete support group, AthletesCAN, has partnered with the athlete marketing influencer firm, Firework, in an attempt to help support athletes navigating social media and its economic side. Firework ran the aforementioned webinar on branding, as well as one on monetization of social media for Canadian athletes. 
When asked if we should be worried about the requirement that athletes "be a brand," Firework founder Nate Behar acknowledges it as a concern, but that it's also a part of the reason he founded the company, so that athletes could have support along the way. He also astutely points out that "to move up in any organization, you'd have to do some personal branding. This is not new generally, and definitely not new to sports." 
Firework helps athletes monetize their social media while staying true to themselves as much as possible, through giving them advice such as: 
Only reach out to or work with companies whose products you actually use and believe in 

Put "content creation" in your calendar just like other elements of your training plan so that you don't get overwhelmed 

Be consistent in the amount that you post 

Show different sides of yourself and interests online 

Show "behind the scenes" content that gives followers a sense of the daily life of an elite athlete 

Engage with your audience 

Think about your exit from sport and how your time now and online presence can set you up for your post-competition chapter

 
Behar also brings up a study that found that 86% of Gen Z and Millennials would post sponsored content for money, and 54% would become an influencer, if given the opportunity (Morning Consult 2019). And athletes certainly have the opportunity.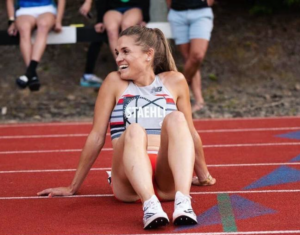 Not all athletes love the social media reality and are wary of how much it has become part of the financial reality for amateur athletes trying to make it. For example, track Olympian Julie-Anne Staehli is wary of people seeing her as a vehicle for advertisement, rather than seeing the work she puts in training. "You become a way that [companies] can use your following to sell something. That is not always a great feeling," she says, "Of course I want to pay off student loans and all that, but for me, I have to set boundaries and ask, is this really something I genuinely believe in? Who are the people behind this and am I building some sort of relationship with them?" 
Staehli advanced in sport right as social media culture picked up. "Now we're expected to compete, but also be a business person, to have this side of advertisement and content creation," she says, "it's not something we ever receive coaching in." 
This, of course, is precisely the gap that the Firework and AthletesCAN partnership is hoping to fill. But coaching on branding and monetization doesn't cover other key elements of social media that impact athletes, including the encouragement of perfectionism, comparison to others, trolling and online abuse, sexualization (in particular of women athletes), isolation, and more.  
The cultural 
Tracy Vaillancourt, an education and psychology professor at the University of Ottawa who specializes in mental health, has an evolutionary explanation as to why social media can be so overwhelming.  
"What athletes need to know is that their brain is not set up to handle this media. We have hundreds of thousands of years of selection pressure that organized our brains for us to be living in small units, where gossip serves a purpose. And now what's happened is that you have access to the whole world. We have this old brain set in this modern context and they're incompatible," Vaillancourt explains. 
Apart from the incompatibility of our brains, Vaillancourt is emphatic that social media is inherently toxic: "It brings out the worst in humanity, or the best. But you don't get the middle opinion too often, you get polarized opinions. Some can ignore the rejection and just bathe in the positive, but that's also skewed and probably not healthy."  
Research by Meta (then Facebook) itself has shown that over 30% of teen girls reported that when they feel bad about their bodies, Instagram makes them feel worse (Wells, Horowitz, Seetharaman 2021). 
Social media also plays a role in the overrepresentation of perfectionistic athletes, particularly women and girls.   
"A lot of people think that perfectionism is a good personality trait, but they're confusing it with conscientiousness. Being a perfectionist is really quite maladaptive. It's where a person self-imposes really high standards and then evaluates their ability to meet that erroneously high standard. It's all or nothing. Perfectionism is linked to a higher incidence of anxiety, depression, eating disorders and suicidality," Vaillancourt explains.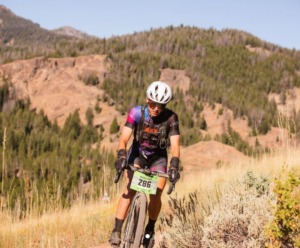 Both Staehli and Haley Smith, a Canadian cyclist who also competed at the Tokyo Games, were emphatic that social media exacerbates their own perfectionistic tendencies. 
"There's so much self-comparison in both body image, performance, and other elements," Smith says.  
Staehli doesn't think she would have been able to handle social media in high school and university the way that younger athletes do now. "Even at 28 as a professional athlete, it's something I still struggle with," she says. 
When asked about the perfectionism that is rife on social media, particularly visual-based media, Behar says that while he encourages athletes to develop a personal brand, he is adamantly against them projecting a "picture perfect" life online. For him, Canadian pole vaulter Alysha Newman comes to mind: "She dealt with concussion and almost retired and she was very forward about that. I think that lends itself to a whole different type of engagement and connection with an audience." 
"Especially now, and I'll be the first to make fun of them for it, but we have the Gen Z's of the world who are so great at bawling their eyes out on camera," Behar chuckles, "But I think that shows we are shifting away from idealizing that everything has to be perfect." 
While Taylor, Vaillancourt and other mental health professionals worry about the risks of body dysmorphia, depression and anxiety, (Cohen et al, 2017, Rogers & Melioli, 2015, Lonergan et al, 2020), Behar believes the biggest stress surrounding social media for athletes is when dollar signs are involved, that is, trying to figure out sponsorship relationships and projecting an online brand.  
These two positions might be more similar than they superficially appear. While athlete anxiety and body comparison may stem from the need to be an attractive "brand" online, those wishing to opt out of social media might find themselves stressed about their ability to financially support their training and lack of visibility in their field. 
Who is "seen" 
Who has a leg up in the social media game is inherently biased. Returning to the idea of MABI, physical attractiveness, athletic performance and lifestyle marketability all determine success in the digital world. Social media may not be unique in that way, but rather a reflection of broader societal values. My own doctoral research surrounding social media usage amongst high performance women runners showed this in three ways: the curated display of the fit body, the emphasis on confidence, positive emotions and "everything going well," and the cultivation of an athlete-only identity. 
I tracked Instagram posts from the 25 women who made the Canadian and American Olympic teams destined for the Tokyo Olympics, at distances from 1500m to the marathon. The data collection period lasted from 4 July to 28 July 2021, roughly the time period between athletes qualifying for the Olympics, and the beginning of the Athletics events in Tokyo. Data was collected every 3 days, resulting in a cumulative 72 individual posts.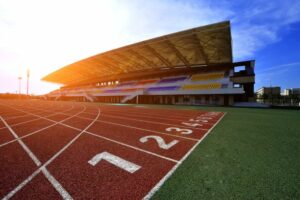 Over half of all posts from athletes featured them in a sports bra or midriff baring outfit (note: athletes do not always have control of their official race uniform which, for women, is often a crop top and briefs). In a study undertaken by the European Data Journalism Network in 2020, findings showed that posts featuring women in bikinis or other undergarments were 54% more likely than other posts to show up in the newsfeeds of study participants (Richard et al 2021). While some might claim that this shows an algorithmic preference, Instagram argues that it popularizes newsfeeds based on the content that an individual clicks on, sending us right back into the cultural to economic feedback loop. 
Also in my study, 76% of the time, athletes posted in a tone that was upbeat, excited, or expressing gratitude. Upbeat posts emphasize the fun lifestyle of a professional runner, the amazing places traveled to and convey that they are having the time of their lives. This aligns with the element of the MABI that sees the marketability of an athlete's lifestyle as important to the athlete's success as a "brand." However, always seeing everyone else's "highlight reel" on social media is one of the very triggers for self-comparison that mental health practitioners worry about. 
As opposed to Behar's advice of diversifying yourself and showing different interests, the athletes I studied posted almost-exclusively running-related content. Athletes posted themselves solo 62% of the time and with teammates, competitors, or coaches 32% of the time during data collection, meaning that only 6% of the time did they post photos with non-sporting related people, demonstrating an awareness of their accounts as running-focused. 
Finally, my research clearly shows that popularity (as determined by number of followers), does not necessarily align with the athlete's history of athletic success. For example, in my data set, first time Olympians, through cultivation of self-representation as a "Can-Do Girl" athlete leveraging their MABI (similar to a "fitfluencer") were able to garner more of a following than repeat Olympians, or other athletes that had performed better throughout the season, but posted less on Instagram.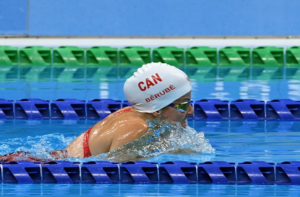 The issue of who gets visibility online is something that Camille Bérubé, Team Canada Para swimmer and 2-time Paralympian thinks of often. She sees how social media can be an opportunity to diversify athletic representation, but often falls short of this. 
"I'm a wheelchair user, and I rarely saw someone who looked like me in the media," she explained in an interview, "So to have these athletes share their own content and own journey allows us to diversify the landscape of the sport system."  
But, over and over again, she has seen big sponsors, on and off social media, lean more towards working with Paralympians who are, in her words, "able-bodied passing." Athletes with disabilities also face being stereotyped into a "supercrip" narrative that describes them as having "overcome" disability (Clare 1999). 
"They sell the story of tragedy and then triumph, rather than performance and excellence in sport. We put people on pedestals and talk about them overcoming disability. We're not overcoming disabilities," Bérubé says emphatically, "We're actually living and attempting to thrive in a world that is crawling with ableism." 
She sees social media as the potential to increase diversity and inclusion in the sporting industry and community, but because of its economic entrenchment, she most often observes it upholding the status quo, with white, heterosexual, able-bodied individuals being held up as the standard of "attractiveness" and "desirability."  
What to do 
In particular with the change in name, image and likeness (NIL) laws in the United States, which now allows collegiate athletes to monetize their NIL, pressure to "become a brand" is starting earlier and earlier. Schools, teams and federations often give athletes social media training designed to protect the school, image or federation's brand, rather than encourage them to ask questions about how social media makes them feel. 
If organizations wish to support their athletes in navigating social media, not only should partnerships like the one between AthletesCAN and Firework be prioritized, but also workshops and training focused on strategies for using social media in ways that help protect athletes from some of the detrimental mental health effects. 
Considerations for NSOs assisting athletes in navigating social media: 
Does our organization offer training and support that is not solely aimed at protecting or advancing our own brand? 

Does our organization have mental health resources and personnel readily available to athletes? 

Does our organization enforce a zero tolerance policy towards online abuse and harassment? 

Does our own social media contribute to a diverse, inclusive and safe sporting environment? 

Has our organization consulted with athletes regarding our social media strategy? 
Likewise, brands wishing to partner with athletes should undertake self-reflection of their sponsored athletes, and if that is reflective of the diversity within the Canadian landscape.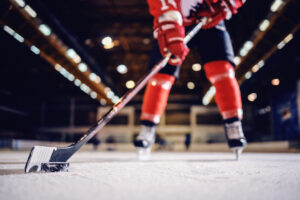 Both Smith and Staehli emphasized one word when it comes to social media: boundaries. Boundaries referred to who they partnered with, who they followed and how much time they spent on the app, asking themselves questions like: "How does consuming this content make me feel afterwards?" These are their own self-taught strategies for managing the pressures of social media as a high performance athlete, rather than those garnered from any formal training.   
Questions for athletes to consider regarding social media use: 
How do I feel after spending time on social media? 

What expectations do I feel like I have to meet? Where do these expectations come from? 

Who is giving me advice or instruction regarding my social media? What is their vested interest and does it align with my own? 

What are the demographics of my following? If I have youth followers, what do I feel is my responsibility towards them, if any? 

Who am I following on social media? Do I see bodies and experiences that are different than my own? 

What boundaries do I want to set regarding sponsorship? 

Do my sponsors' values align with my own? 

Do I feel comfortable with the way my team, coach, or organization uses social media? 
Behar and Osei are right, a digital transformation has occurred, and social media isn't going away anytime soon. However, thoughtful consideration of how content might impact followers beyond the monetary value and implementation of boundaries on the part of athletes, sponsors, and those who engage with social media is vital to a safe and healthy sport system. 
---
About the Author(s)
Caela Fenton, Ph.D., is a content specialist at SIRC. In this role she calls on her experience as a researcher within cultural studies of sport, and as a sports journalist, to help make sport and physical culture research accessible to a broad audience.
References
Akiko, A., Y.J. Ko, & S. Ross. (2014). Branding athletes : Exploration and conceptualization of athlete brand image. Sport Management Review, 17(2), 97-106 https://doi.org/10.1016/j.smr.2013.04.003 
Brison, N. & A Geurin. (2021). Social Media Engagement as a Metric for Ranking US Olympic Athletes as Brand Endorsers. Journal of Interactive Advertising, 21(2), 121-138. https://doi.org/10.1080/15252019.2021.1919251 
Clare, E. Exile and Pride: Disability, queerness and liberation. Duke University Press. https://doi.org/10.1215/9780822374879  
Cohen, R., T. Newton-John, A. Slater. (2017). The relationship between Facebook and Instagram appearance-focused activities and body image concerns in young women. Body Image, 17, 183-197. https://doi.org/10.1016/j.bodyim.2017.10.002 
Lonergan, A.R., K. Bussey, J. Fardouly, S. Griffiths, S.B. Murray, P. Hay, J. Mond, N. Trompeter, & D. Mitchison. (2020). Protect me from my selfie: Examining the association between photo-based social media behaviors and self-reported eating disorders in adolescence. International Journal of Eating Disorders, 53(5), 755-766.  https://doi.org/10.1002/eat.23256 
Morning Consult. (2019). The Influencer Report: Engaging Gen Z and Millenials. https://morningconsult.com/influencer-report-engaging-gen-z-and-millennials/ 
Richard, E., J. Duportail, N. Kayser-Bril, & K. Schacht. (2020, June 15). Undress or fail: Instagram's algorithm strong-arms users into showing skin. Algorithm Watch. https://algorithmwatch.org/en/instagram-algorithm-nudity/. 
Rodgers, R. & T. Melioli. (2015). The Relationship Between Body Image Concerns, Eating Disorders and Internet Use, Part I: A Review of Empirical Support. Adolescent Research Review, 1, 95-119. https://link.springer.com/article/10.1007/s40894-015-0016- 6#ref-CR23 
Toffoletti, K., H. Thorpe, & T. Bruce. (2017). Sportswomen and Social Media: Bringing Third-Wave Feminism, Postfeminism, and Neoliberal Feminism into Conversation. Journal of Sport and Social Issues, 41(5), 359-383. https://doi.org/10.1177/0193723517730 
Toffoletti, K. & H. Thorpe. (2018). The athletic labour of femininity: The branding and consumption of global celebrity sportswomen on Instagram. Journal of Consumer Culture, 18(2), 298-316. https://doi.org/10.1177/14695405177470 
Toll, Meaghan and Moss Norman. (2021). More than meets the eye: a relational analysis of young women's body capital and embodied understandings of health and fitness on Instagram. Qualitative Research in Sport, Exercise and Heath, 13(1), 59-76. https://doi.org/10.1080/2159676X.2020.1836512 
Wells, G., J. Horowitz, & D. Seetharaman. (2021, September 14). Facebook Knows Instagram Is Toxic for Teen Girls, Company Documents Show. The Wall Street Journal. https://www.wsj.com/articles/facebook-knows-instagram-is-toxic-for-teen-girls-company-documents-show-11631620739 
---
The information presented in SIRC blogs and SIRCuit articles is accurate and reliable as of the date of publication. Developments that occur after the date of publication may impact the current accuracy of the information presented in a previously published blog or article.