Experts in the House – Q&A with Warren Weeks on Social Media
June 10, 2020
On May 13, SIRC hosted a webinar – Stop Pushing and Start Engaging! – led by social media expert Warren Weeks, designed to help participants rethink their social media engagement strategies. With audiences spending more time online due to the pandemic, sport and physical activity organizations have an opportunity to build their audience and engage with members and stakeholders in new ways. The key messages from this webinar included:
The importance of using social media to listen instead of simply pushing content at your audiences;
Proven storytelling techniques for written, image-based, video and audio platforms;
Dealing with challenges including trolls, complainers, gender bias in social media; and more.
Below is a video recap of the session and a Q&A blog with Warren addressing some of the questions posed by participants.
Note: This was the first session in SIRC's new webinar series, Experts in the House. Register now for upcoming sessions.
Q1: How can you make "corporate" posts fun and encourage followers to click the links?
While fun and humour are great, don't feel pressured to make every post fun and entertaining. That probably isn't on-brand for most organizations. But having a certain percentage of "fun" posts is great, and below are a few ideas to make your content more fun in nature. These are just a few ideas to get the ball rolling, but keep your mind open and have fun experimenting!
Ask people to submit their best/favourite photo featuring your sport over the past year
Instead of a static text post or image, post a quick video featuring someone from your organization engaging in your sport and have some fun with it. Deliver the same content but using video with a bit of humour.
Ask people to reply with their favourite movie or song that includes a reference to your sport.
Have a contest for the best haiku about your sport (and have a cool prize that people would actually vie for).
Get one of the best-known people in your sport to do a one-hour "ask me anything" session online through your organization's social channel.
Use GIFs to complement posts.
Q2: We have limited financial and human resources – where should we focus our efforts for the biggest impact?
As a one-person business myself, I get this. It's impossible to be everywhere and do everything so you need to be smart with your people and your funds. Looking at this through the lens of social media, I would start with your audience and then work backward to figure out the best platform to be on. This will depend on the demographics of your audience to a large degree. If resources are tight, pick one or two key platforms and go all-in on those instead of trying to juggle six different social media platforms.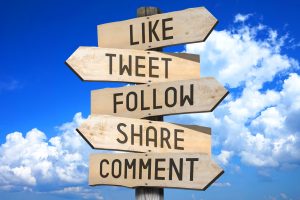 The next thing I would do is put together a social media calendar. Try to figure out what content you will post for the next month or so (other than responding to comments, etc. which can be done in the moment). There's also software that allows you to schedule posts throughout the coming month so that you don't have to do it every day. I'm not a huge fan of social media automation (because it erodes authenticity) but scheduling content is ok as long as you make a point of responding to questions and comments as they come in.
If you're strapped for time yourself, you could always hire an intern or a solo contractor to handle your social media accounts. Make sure they have community management experience and references before you give them the keys to your Instagram account. You may be spending money on other marketing initiatives (magazine ads, conferences, Yellow Pages) that aren't generating adequate ROI and could redeploy some of those funds to your social media efforts.
Q3: How do I choose the best platform to engage our audience? Does my sport organization have to be on Twitter?
I personally value Twitter and it's important for my own business, but there's no rule saying every organization needs to be there. If you're getting great engagement from Instagram and Facebook, that's great – keep servicing those platforms. There is no need for you to be on Twitter or any other platform if you don't see the value or the return in it; it's better to go deep on one or two platforms than to have a superficial presence on all of them.
Having said that, I do think it's a good idea to at least have a Twitter account for your organization, just in case. Some people may use it as a customer service tool (to ask about services or other questions). And in the event your organization has to deal with a crisis, Twitter is one of the best tools to be able to communicate with the world quickly.
Q4: How many times a week should you post on social media?
While there's no set rule, I would say that most organizations don't post frequently enough. Posting every day would be ideal. But then we get to the gist of my presentation, which speaks to the importance of content quality and engagement as opposed to frequency. I would much rather have you post better content less frequently than to be spamming your followers with content just for the sake of posting.
For example, the Isle of Wight music festival has a great Instagram page. While the festival only takes place once a year, they post quality, interesting content almost every single day and they get decent engagement from their audience of 47K people. So while frequency is important, quality is just as important. To help with this, devote some time to creating a content calendar in advance so you can come up with a few weeks of content all at once. This can take off some of the pressure of trying to be creative every single day.
Q5: Any tips for engaging with negative comments?
There's a great book called Hug Your Haters by Jay Baer that goes into detail on the topics of negative comments and trolls, and is a must-read if you have persisting issues. It's worth noting that not every negative comment is a troll. Sometimes the negative comments actually speak to a valid customer complaint and provides your organization with an opportunity to fix something. But when it comes to engaging with these comments online, the guidelines are:
Always take the high road. Be classy and respectful, even when they aren't.
Two replies is a conversation. Three is an argument.
Offer to take the discussion offline (by email or phone).
Q6: How does your sister Carly Weeks, a Globe and Mail reporter, deal with gender bias or misogyny on social media?
Without wanting to speak directly for her, I can say that when it comes to people saying hateful or negative things on Twitter, she has become a big fan of the platform's "mute" and "block" options. Life is too short to engage with people who spend their days making hateful comments. I personally prefer the mute option, since that person won't be able to see that you've blocked them but you will never need to see their comments again.
Q7: We are a community non-profit organization that wants to provide online videos in place of our previous in-person classes and workshops for our clients. What tips can you provide to support promotion?
This is something I've been dealing with myself, as someone who has spent his career doing training sessions in boardrooms and now find myself doing most of them on Zoom. Assuming that your actual training is of decent quality, the priority is to let people know about it and to get them into that awareness funnel. I think the best way to do this would be to share content promoting the benefits of your training experience on your social media channels. You could record part of a zoom training session or a testimonial from a customer and post those online. Or offer a short, free webinar to get people interested and then let them know about your more comprehensive training solution. Work your email list too.
For the training session itself, you have to realize that a lot of people are getting Zoom fatigue. Try to come up with ways to make the training experience more engaging, such as using fewer content-heavy slides and more more images and videos. Give them opportunities to ask questions.
Q8: Where can I access stock photos (preferably at low cost for non-profit organisation)?
I can only speak about the ones that I use personally, and currently I use Shutterstock. The rates are reasonable. You buy a package of credits and then use those to download royalty-free images that you have access to forever. I think it works out to something like $11 per photo. But if you search for other providers, there are dozens if not hundreds out there. Check them out and see what you like!
Q9: How effective is paid social content (mainly in terms of engagement)?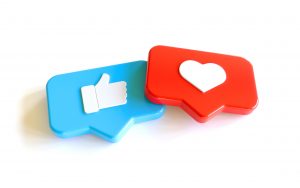 Facebook and Instagram have really throttled down everyone's ability to reach a large, organic audience for free. Right now, those two platforms offer the most effective advertising products we've ever seen. So yes, you can pay a bit of money and amplify your content and reach more people in your intended audience. The ability to target those people by location, gender, likes, etc. is also unprecedented. But keep in mind that simply pushing out a traditional ad or uninspiring post is not going to lead to more followers or more engagement. Instead of thinking about your paid content as ads – as great, inspiring, entertaining or educational content that you amplify using dollars. That would be my advice when it comes to paid social media.
Q10: Are there any other resources you would recommend? e.g. go watch this person's video, go look at this company's FB account, etc.
The one person I would recommend is the person I talked about during my presentation: Gary Vaynerchuk. He is the best social media practitioner in the world. Full stop. And all of his content is available for free online. Watch his YouTube keynote talks. He also has an archived show called Ask Gary Vee on YouTube. There is a searchable database on his site as well for Ask Gary Vee. You can literally type in any topic you want to know more about and you will see his content there. His advice is spot on. He also practices what he preaches, day in and day out. I would also recommend his books as well.
---
For more webinar content and to register for future sessions, check out SIRC's full series – Experts in the House.
---
About the Author(s)
Warren Weeks sold his first newspaper to his grandmother at the age of five, he was Wayne Gretzky's PR handler for a day in 1998 and over the past two decades, has become one of Canada's most popular and trusted media trainers. Thousands of spokespeople from a wide range of industries have called upon Warren to learn how to take greater control over their media interviews and to improve their media relations outcomes. Don't hesitate to contact Warren on Twitter (@Warren_Weeks).
---
The information presented in SIRC blogs and SIRCuit articles is accurate and reliable as of the date of publication. Developments that occur after the date of publication may impact the current accuracy of the information presented in a previously published blog or article.