Active Recovery
July 31, 2014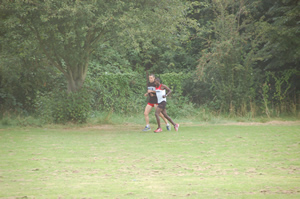 Recovery is paramount to attaining peak performance and minimizing the chances of overtraining. For athletes who carry out repeated bouts of high intensity workouts, the ability to recover between the repetitions and the days between these sessions can improve performance. Being able to recover quickly allows the athlete to apply more stress during training and to do so more frequently during the training cycle.
One method, which has been proven to be effective, is active recovery. Active recovery is exercising at low intensity between bouts of high intensity workouts or on the day after a hard workout. Active recovery has been shown to reduce lactate levels and acidosis. An active recovery day after a hard day of training can also be beneficial as it helps build aerobic fitness. You can incorporate it by jogging, swimming, cycling etc., but remember to keep the intensity low.
A study that had runners using swimming as an active recovery method concluded that athletes performed better the following day and experienced reduced inflammation. Another study on rugby players after a match found that low intensity exercise helped the athletes recover psychologically as it enhanced relaxation.
When to use active recovery:
During training while doing repetitions such as swimming intervals or between weights.
Within the training day between workouts or competitions.
Within the training week between training and competition.
Within a training cycle, incorporate easier workouts.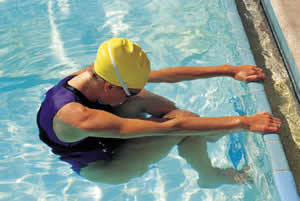 Active recovery can help athletes recover physically and psychologically; it can also aid in building aerobic fitness while still recovering, so long as the intensity is low. Recovering from intense workouts is as important as the workout itself. If your body is able to recover properly, it will be better able to handle the workload and intensity, thus enhancing your ability to train or compete at your best.
References from the SIRC Collection:
1. Arazi H, Mosavi S, Basir S, Karam M. THE EFFECTS OF DIFFERENT RECOVERY CONDITIONS ON BLOOD LACTATE CONCENTRATION AND PHYSIOLOGICAL VARIABLES AFTER HIGH INTENSITY EXERCISE IN HANDBALL PLAYERS. / UČINAK RAZLIČITIH UVJETA OPORAVKA NA KONCENTRACIJU LAKTATA I FIZIOLOŠKE VARIJABLE NAKON VISOKOG INTENZITETA VJEŽBANJA RUKOMETAŠA. Sport Science. December 2012;5(2):13-17.
2. Ben Abderrahman A, Zouhal H, Prioux J, et al. Effects of recovery mode (active vs. passive) on performance during a short high-intensity interval training program: a longitudinal study. European Journal Of Applied Physiology. June 2013;113(6):1373-1383.
3. KARTHIKEYAN G, SINHA AKHOURY G, SANDHU JASPAL S. Effect of active arm exercise and passive rest in physiological recovery after high-intensity exercises. Biology Of Exercise. January 2013;9(1):9-23.
4. Koizumi K, Fujita Y, Muramatsu S, Manabe M, Ito M, Nomura J. Active recovery effects on local oxygenation level during intensive cycling bouts. Journal Of Sports Sciences . June 2011;29(9):919-926.
5. Lopes F, Panissa V, Julio U, Menegon E, Franchini E. The Effect of Active Recovery on Power Performance During the Bench Press Exercise. Journal Of Human Kinetics. March 2014;40:161-169.
6. Mazreno A, Nodoushan I, Hajian N. COMPARISON OF THE EFFECTS OF ACTIVE AND PASSIVE RECOVERY AFTER INCREMENTAL EXERCISE TO EXHAUSTION ON SERUM TESTOSTERONE AND PROGESTERONE LEVELS OF ATHLETES. / USPOREDBA UČINAKA AKTIVNOG I PASIVNOG OPORAVKA NAKON STUPNJEVITOG OPTEREĆIVANJA DO ISCRPLJENJA NA SERUM TESTOSTERONA I PROGESTERONA U KRVI SPORTAŠA. Sport Science. June 2013;6(1):28-32.
---
---
The information presented in SIRC blogs and SIRCuit articles is accurate and reliable as of the date of publication. Developments that occur after the date of publication may impact the current accuracy of the information presented in a previously published blog or article.