There is no "I" in IST – An insider look at providing health and performance support to the 2018 Men's Olympic Hockey Team
July 11, 2018
To the average fan watching international competitions, the finished product delivered to your television or computer screen does not always reveal the enormity of action that happens behind the scenes. Stepping off the ice at the Gangneung Hockey Centre, the venue for the men's hockey tournament at the 2018 Pyeongchang Olympic Winter Games, and walking down the tunnel into the depths of the arena and into one of the dressing rooms, would give many people an eye-opening impression of the work that happens in preparation for those teams hitting the ice for competition.
That on-site preparation and support is impressive; however, a considerable amount of time and effort is also invested in advance to build the best possible team. This article provides an insider account from a staff perspective of the year leading up to and during the 2018 Olympic Winter Games.
Building the Team
The 2018 Olympic Winter Games presented some challenges for player evaluation and team building – 2018 was the first Games since 1994 that did not include NHL players, and a full-time national men's team does not exist like it once did. Leading up to the naming of the Olympic roster in January 2018, staff diligently conducted thorough scouting evaluations, and potential candidates were gathered from across the globe to be evaluated during four tournaments between August and the New Year. This was also a valuable opportunity to evaluate potential opponents. Including the Olympic tournament, that's five tournaments in six countries in seven months! When you factor in the many moving parts supporting a national or Olympic hockey team, this undertaking required some serious support.
A team of management and coaching staff was in place for the challenging process of creating an Olympic hockey team within the span of one year. Many long days and long hours were spent travelling the globe in an effort to evaluate Canada's talent playing in various leagues world-wide. Regular video reviews, group meetings and video conference calls were conducted to narrow this selection down to a final working team. This process was certainly far more than just getting the best players on paper and putting them on the team; team selection was a complex process. Positional players, offensive/defensive minded players, special team abilities, skills, attitudes, leadership abilities, and experience were only some of the considerations necessary to create an effective and cohesive group.

All Hands on Deck
In the dressing room at each tournament, you will find two trusty Equipment Managers and the Dressing Room Manager, who also happens to be an excellent Massage Therapist. This group was invaluable to players and staff alike. Aside from the hefty schedule overall, they also had to handle challenges such as back-to-back tournament moves in August 2017 from Sochi to St. Petersburgh, Russia and in November 2017 from Biel, Switzerland to Helsinki, Finland within one tournament. Yet, their attention to detail for dressing room set-ups as well as their care and attention to specific player needs was second to none. Players and staff walking into the Team Canada dressing room would have immediately noticed how immaculate and well organized it was. Dressing room stalls were organized neatly and identically; and the flow of the rooms were well-considered, from the dressing room to the medical room to the coach's room. At each site, the Team Canada floor carpet was placed in the center of the room, with small versions at each player's stall, tapping into national pride. Placards in each player's stall indicating former Team Canada Olympic players who previously wore that specific number provided a nice link to Team Canada history. Similarly, wall signage chronicling previous Canadian Olympic teams and their team jerseys was another inspirational history link. Adding to the patriotic pride was a map of Canada indicating each players' hometown, as well as many other motivational and team slogans neatly placed throughout the room.
The Integrated Support Team
Attention to the physical and mental health and performance of players is at the forefront of athlete support now more than ever before. The Integrated Support Team (IST) was very important given the logistics of the team's evaluation process. All the players were active on club teams, under heavy travel and time zone strains, and no doubt feeling the pressure of competing for a spot on the Olympic hockey team – this made a quality IST critically important. Addressing fatigue and preventing and/or treating injury were top priorities. The following group was assembled to ensure comprehensive physical and emotional care:
Team Physician
Massage Therapist (aka the Dressing Room Manager)
Two Athletic Therapists
Exercise Physiologist
Strength and Conditioning Coach
Motivational speaker
Sleep consultants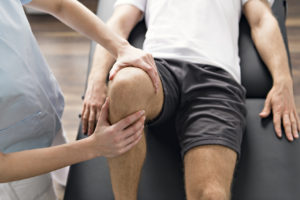 The team physician was very involved in all realms of the IST, assisting, advising and implementing care along the way. Our exercise physiologist educated players and coaches on scheduling, factoring in jet-lag, sleep patterns, and fatigue and wellness. Daily wellness questionnaires and practice Rate of Perceived Exertion (RPE) scores were important in monitoring athlete loading and wellness. His implementation of light therapy combined with a jet-lag plan developed by our sleep specialists was used to help players adjust across time zones, and was very important in the players' physical and mental preparation. Our strength and conditioning coach gathered valuable information in the lead-up to the games using the Catapult GPS monitoring system during practices and exhibition games to track players' output and workloads. The system produced many metrics for each player, such as skating volume, intensities, and overall workload, which provided valuable feedback to the coaching staff for practice planning, goals and expectations. Our Athletic Therapists dealt with any pre-existing or new injuries, and focused on "performance treatment" for the athletes, keeping them tuned up and ready to go. Physical recovery was assisted through regular massage, post-exertional flushes and stretching, cold-baths, compression recovery boots, and cyclical recovery, such as biking, rowing, or elliptical cool-downs. Full treatment rooms were set-up at the arena and the accommodation sites, allowing convenient treatment options for all players.
Supporting Players' Mental Health
Stress and anxiety is an inevitable part of trying out for and competing on an Olympic team. In addition to the support provided by other members of the IST, we were fortunate to have an excellent motivational speaker who would relate his own worldly accomplishments to the feat that this team was attempting to accomplish. His group meetings and presentations were inspirational to say the least, and he was also valuable in connecting with players one-on-one. His messages of leadership, perseverance, belonging, and togetherness were well absorbed by our group. They were truly engaged in his message and he definitely helped them pull together as cohesive unit.
Togetherness
Much like regularly bringing players together to practice and compete was an important part of building the team, having the full staff together for the tournaments and evaluations was also very important. Learning our roles and responsibilities, and getting to know each other's strengths and personalities, was very important to create a strong team environment. From the start of this process, we were all there – every tournament, every trip, and every team-builder session. Our attitudes, outlook, and cohesiveness and were as important as those attributes were for the players. The more unified and functional the staff was as a unit, the better it was for the players and ultimately the team. Our togetherness was the foundation of the team's togetherness.
An important outcome of the staff's involvement in the entire process was the building of relationships and familiarity with the players. This enhanced our ability to provide thorough care for them at the most important times. Knowing their previous issues, what they prefer for manual therapy or treatment modalities, or their preferred frequency and timing of care were a few examples of how this was beneficial. These relationships ensured players would feel comfortable with the staff, knowing we were open, approachable and there for their physical and mental health.
As each of these evaluation tournaments took place, the focus and intensity of the process continued to ramp up. That could be said for both the players on the ice, and the staff off of the ice. Our growing comfort and understanding of working together improved with every gathering. As we reached the December tournaments, players and staff were peaking. Everyone's excitement was growing as the Games in February drew closer.
Finally Stepping onto the Olympic Stage
With our final roster in place, the team gathered in late January in Riga, Latvia for ten days for the Olympic training camp and two exhibition games. Sharing the excitement with the Olympic team members was special. Some of these players were at several of the evaluation tournaments and as mentioned, relationships were formed early amongst players, and between players and staff. The excitement continued to build through training camp and the team finally traveled to Korea for the Olympic Games.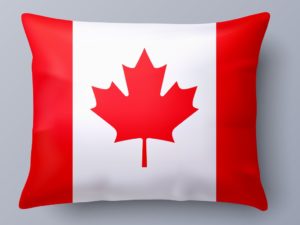 Olympic venues, Olympic village, Olympic athletes. Players and staff rode the roller coaster of emotion from the selection process right to Korea. The moose statue outside Team Canada's Olympic Village building clearly marked our "home" for the next weeks. Players arrived at their apartments to find a plaster of their minor hockey pictures and names on the door. Inside, Canadiana everywhere – Maple Leafs, log cabin-like wall paper, bedroom-door name-signage, Canada accent pillows, and even plaid shower curtains and bed covers. After the long trip from Riga to Gangneung, Korea, players dropped into their beds, only to find a family picture thoughtfully placed on their night stand. The importance of country, family, and team were prevalent throughout the Canadian areas. Understanding that this event was bigger than any one of us and even bigger than any one team was important to keep our goals and purpose in perspective; knowing that incredible support was always available within the team but also available from family, friends, and fans.
Every little detail. Togetherness. There is no I in IST.
---
About the Author(s)
Jeff Thorburn, CAT(C), has been a Certified Athletic Therapist since 2004. He has been involved with Hockey Canada for over 10 years, working for Team Canada at the 2007 U-18 World Championships, 2009 World Junior Tournament, 2012 World Junior Tournament, and at the 2018 Olympic Winter Games. He is currently the Head Athletic Therapist at UBC-Okanagan, residing in Kelowna, BC with his wife and three children.
---
The information presented in SIRC blogs and SIRCuit articles is accurate and reliable as of the date of publication. Developments that occur after the date of publication may impact the current accuracy of the information presented in a previously published blog or article.