The effectiveness of a pre-competition routine
June 13, 2014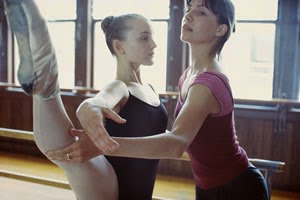 Athletes train to be able to perform with confidence during competition. They prepare both physically and mentally for all sceneries but there are situations that athletes cannot control on competition day such as weather, the venue or their opponents. Sometimes the unexpected can happen creating unwanted stresses. One way to help ensure athletes feel they have some sense of control is by having a pre-competition routine.
A pre-competition routine is a systematic step-by-step approach that helps you stay focused, feel prepared and in control. It is a routine that you have learned during training and are very familiar with. No matter where you are you can always duplicate it and use it to help you prepare to compete as best you can.
Advantages of having a pre-competition routine:
Puts the athlete in the right mindset to perform since it is something they are familiar with.
It creates task specific behavior thus making useful behavior automatic.
It creates a feeling of confidence and control since the athlete has done it in practice and in competition many times before.
A sound routine will keep an athlete from making mistakes as it keeps the athlete engaged, away from being consumed by pressure, distractions and challenges.
A pre-competition routine should prepare you physically, technically, mentally and tactically.
How to create general pre-competition routine:
Start your plan from before you compete then work backwards.
5 to 10 minutes before competition get mentally ready by using visualization, self-talk or whatever gets you in the right mindset to compete.
Do a warm up. Depending on the sport it could include a light jog, stretching, technical drills etc. The warm up can be by your-self or with the team, depending on the sport, coach or the athlete's preference.
Pack your equipment, uniform, water bottle etc. the night before so you do not forget anything, thus minimizing stress levels on the day of competition.
Create a music list that pumps you up and gets you into competition mood.
Establishing a time frame for how long the routine will take is a great idea as well. By having a time frame you can then decide what time you should be arriving at your competition venue and integrating this into your preparations.
An effective pre-competition routine could be how you warm up and how you mentally prepare yourself to concentrate on the task at hand. Having one creates a sense of consistency and gives you confidence that you have done everything necessary to ready yourself for a competition.
References from the SIRC Collection:
1. Bloom G, Durand-Bush N, Salmela J. Pre- and postcompetition routines of expert coaches of team sports. / Procedures pre- et post-competitives d'entraineurs sportifs experts en sports d'equipe. Sport Psychologist. June 1997;11(2):127-141.
2. Malouff J, McGee J, Halford H, Rooke S. Effects of Pre-Competition Positive Imagery and Self-Instructions on Accuracy of Serving in Tennis. Journal Of Sport Behavior. September 2008;31(3):264-275.
3. Pain M, Harwood C, Anderson R. Pre-Competition Imagery and Music: The Impact on Flow and Performance in Competitive Soccer. Sport Psychologist. June 2011;25(2):212-232.
4. Vodičar J, Kovač E, Tušak M. EFFECTIVENESS OF ATHLETES' PRE-COMPETITION MENTAL PREPARATION. / UČINKOVITOST PSIHIČNE PRIPRAVE NA ŠPORTNIKOVA PREDTEKMOVALNA STANJA. Kinesiologia Slovenica. January 2012;18(1):22-37.
5. Wang H. Case study of promopting(sic) active self-talk for elite shooters. Sports Science/Tiyu Kexue. 1994;14(2):89-93.
6. Yeats J, Smith M. High School Volleyball Coaches Instructional Approaches and Perceptions to using Athlete Created Pre-competition Warm-up Music. Sport Science Review. December 2011;20(5/6):127-144.
---
---
The information presented in SIRC blogs and SIRCuit articles is accurate and reliable as of the date of publication. Developments that occur after the date of publication may impact the current accuracy of the information presented in a previously published blog or article.