Taking the Gym "To Go"
June 4, 2014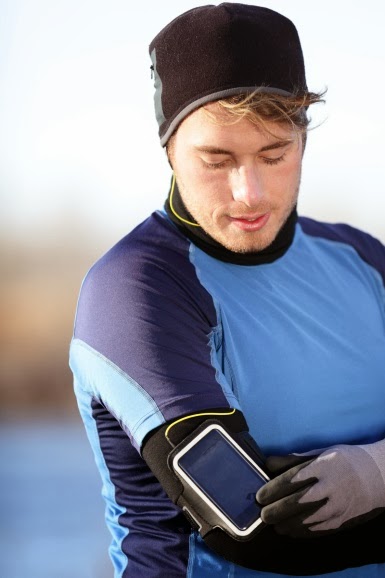 The development of fitness apps for mobile devices is essentially turning smartphones into pop-up gyms that include the personal trainer, minus the heavy price tag. Variety is abundant and their convenience makes them a viable tool when getting to the gym just isn't possible. So why not browse through the available apps and see if you can find your own pocket personal trainer.
A couple of current popular options are:
What it Does: Provides new motivation for runs by placing you in a zombie apocalypse. As you run the app plays an ongoing narrative through your headphones, with you as a character in the story. The app tracks personal progress by giving listeners missions at story milestones. Missions can include distance running, sprints, or intervals (the app does not give you a route or pace), and they must be completed to ensure survival (you'll hear when the zombies are on your tail) and to learn what happens next in the story.
What it Does: This free app provides you with a variety of customized workouts based on the input you provide about your fitness goals. The level of the workouts can be set to match your fitness abilities. Workouts can range from 15 to 45 minutes, and include instructional videos with step by step photo instructions on how to properly complete each move. The app logs and tracks your workouts and provides access to an interactive online community.
What it Does: It will keep track of times, distances, and calories with the use of GPS. The app can be used with any distance activity such as running, cycling, skiing, or even kayaking. As you work through your exercise there will be live audio feedback on your progress from a virtual coach. Endomondo also has a very active and interactive online community that allows you to post completed workouts on social media, issue workout challenges to friends, and allows friends to send you live pep talks during your workout.
The use of fitness apps must be taken with a grain of salt. Just like at the gym, you must manage expectations of what a fitness app can do; success is not guaranteed or instantaneous. Fitness apps are merely a tool to facilitate activity and healthy living. It takes a proper balance of nutrition, activity, and discipline to ultimately achieve personal fitness goals.
References available from SIRC online collection:
1. Bergman R, Spellman J, Hall M, Bergman S. Is There a Valid App for That? Validity of a Free Pedometer iPhone Application. Journal Of Physical Activity & Health. July 2012;9(5):670-676.
2. Keller J. Apps for Group Fitness Instructors. IDEA Fitness Journal. April 2013;10(4):68-70.
3. Robinson J. The Quantitative Self. ACHPER Active & Healthy Magazine. April 2013;20(1):10-11.
4. Robinson J. Top Apps for Teachers. ACHPER Active & Healthy Magazine. December 2013;20(3/4):15-16.
5. Saha I, Dirik A, Topkara U, Memon N, Gutierrez G, Rao S. RELIABILITY AND VALIDITY OF ACCELEROMETER-BASED SMARTPHONES TO ASSESS PHYSICAL ACTIVITY. Conference Proceedings Of The Annual Meeting Of The American Society Of Biomechanics. January 2010;:571-572.
6. Vickey T, Breslin J, Williams A. Fitness–There's an App for That: Review of Mobile Fitness Apps. International Journal Of Sport & Society. October 2012;3(4):109-127.
---
---
The information presented in SIRC blogs and SIRCuit articles is accurate and reliable as of the date of publication. Developments that occur after the date of publication may impact the current accuracy of the information presented in a previously published blog or article.