Supporting Podium Dreams – Paralympian Search and RBC Training Ground
January 11, 2021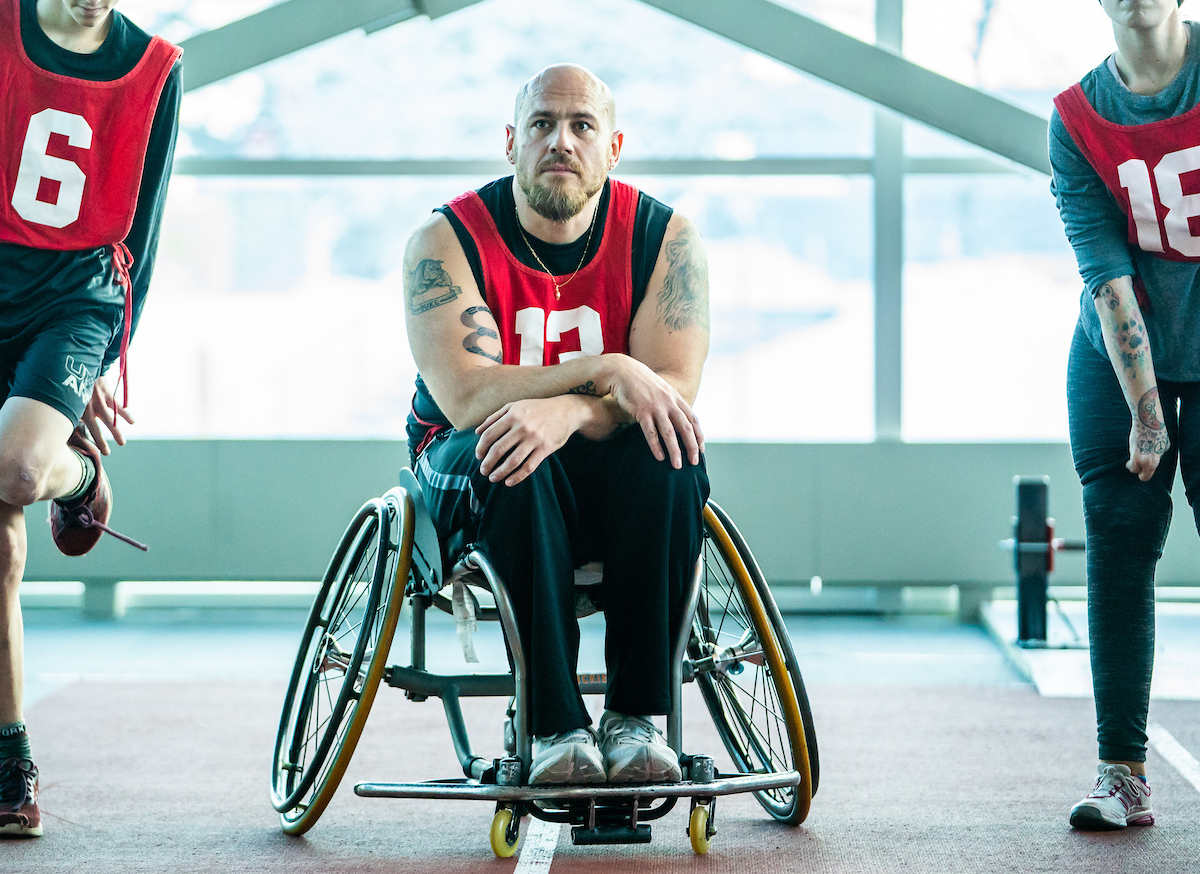 To support the identification and development of future Olympians and Paralympians, two Canadian programs have been developed to fuel the Canadian pipeline of future hopefuls. RBC Training Ground and the Canadian Paralympic Committee's Paralympian Search are athlete identification programs designed to assess participant aptitudes in various sports, and connect athletes with sport opportunities and development pathways to support their podium dreams. SIRC sat down with Kurt Innes, CSI Pacific's Director of Performance Solutions, and RBC Training Ground Technical Lead, and Jenny Davey, CPC's Manager, Paralympic Pathways, to learn more about the programs, explore the role of research in their initial and ongoing development, and discuss the inevitable impact of COVID-19.
SIRC: Kurt, you were involved in the early origins of RBC Training Ground and Paralympian Search. Take us back to the early days.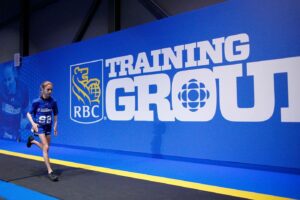 Kurt Innes: The Canadian Olympic Committee (COC) and Canadian Paralympic Committee's (CPC) athlete Identification programs are based on research (e.g. Abbott & Collins, 2004; Lum et al., 2020; Sayers et al., 1999; Vaeyens et al., 2008) and are enhancements of previous Canadian programs such as SportFit, Own the Podium's pre-2010 work within sports like Speed Skating, and CSI Pacific's PODIUM SEARCH™. PODIUM SEARCH was designed as a BC-based athlete identification and standardized fitness-testing program for able-bodied and Para athletes. The program supported national and provincial/territorial sport organizations' athlete identification programs in BC through a collaborative and efficient delivery model thereby supporting athletes to identify transferable physical abilities across multiple sports. A regional delivery approach allowed greater and more efficient access to testing and monitoring at low or no cost for athletes in their home communities; and reduced the need for sport organizations to organize and staff talent identification/recruitment sessions on their own, thus saving administrative and logistical expenses. In 2016, the program was scaled up and expanded into two distinct National programs, across the Canadian Olympic and Paralympic Sport Institute (COPSI) Network – one focused on Olympic sport under the leadership of the Canadian Olympic Committee with corporate sponsor RBC; and one for Para sport, led by the CPC.
SIRC: Both programs are delivered as one day events, hosted in communities across the country. Tell me who can participate, and what they can expect from the program.
Kurt: RBC Training Ground is open to athletes aged 14 to 25 from all sport backgrounds. 14 was selected as our entry point to reflect the average age (boys and girls) when adolescents have finished their growth spurt (adolescent peak height velocity) and most of their physical growth has stabilized. At the event, athletes participate in a series of basic field tests measuring anthropometry (height, weight, arm span), power (vertical jump), strength (isometric mid-thigh pull), speed (10m and 30m sprint), and endurance (Leger 20m multistage fitness test). These field tests were selected based on their validity and reliability (e.g., Brady et al, 2018) to test some of the key performance factors known to contribute towards success for our current 2020/21 nine partner National Sport organizations (Boxing Canada, Canoe Kayak Canada, Cycling Canada, Freestyle Canada, Rowing Canada, Rugby Canada, Speed Skating Canada, Ski Jumping Canada, Nordic Combined Ski Canada). Athlete testing results are compared against benchmarks, and further used by our partners to identify physical skills that may translate to strong potential in their respective sport. The top athletes may be invited to attend sport-specific testing events with stronger ecological validity (e.g., through "on-snow" or "on-the-water" experiences) hosted by our partners, and the top 100 athletes are then invited to compete at a national final. At the national final, we include a more advanced suite of exercises that offer further physical challenges that are more closely aligned to NSO national team sport-specific testing protocols.
Jenny Davey: Paralympian Search is for athletes aged 14 and up and is usually best suited for participants with a physical or visual impairment. Athletes with an intellectual impairment are also welcome to participate; however with only three Paralympic sports with eligible classification for athletes with intellectual impairments, at Paralympian Search events we typically support these athletes by connecting them to other sport partners who can help them get on the right pathway.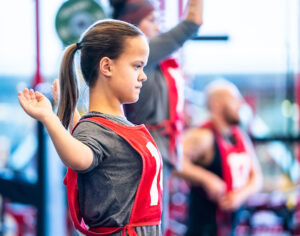 Initially Paralympian Search was very similar to Training Ground, with a number of generic field tests. However, these tests proved to be too linear, and national team coaches were actually finding the warm-up sessions more informative – they wanted to see more dynamic movements that better reflected where athletes might fit within the classifications of each sport. Therefore, we moved to more of a physical literacy approach with obstacle course-like challenges through which athletes can demonstrate their power, agility, coordination, speed and endurance in more of a "real world" environment, and we also invite the coaches to bring along equipment to set up sport demonstrations.
An important component of the Paralympian Search program is the involvement of Athlete Ambassadors. These national team athletes ensure Para athletes are at the centre of these events, because typically staff and volunteers running the event typically don't have an impairment. The Ambassadors play a key role in connecting with participants informally during the day, and also deliver a presentation talking about their Paralympic experience, sharing diverse aspects of their story, and talking about the benefits of sport beyond the field of play, such as building strong friendships or developing important life skills. The involvement of the Ambassadors is always a highlight of our events and can really change the trajectory of an athlete's involvement in the para sport system.
Kurt: RBC Training Ground also engages RBC Olympians at events as an important and powerful tool to inspire the next generation of Canadian athletes. I agree, the value of meeting an Olympian or Paralympian face to face when you're a developing athlete cannot be overstated, whatever your goals or potential.
Kurt: Very good question; it is important to make note of the difference between physical giftedness and talent. Within RBC Training Ground we are working to identify physical giftedness, in other words who has the underlying physical capabilities to be successful in a sporting endeavor. National sport organizations, and their sport specific staff/coaches, work to convert this giftedness into sport specific talent through developing a love of the sport and the technical acumen and tactical awareness to express their physical giftedness in the sport. RBC Training Ground and Paralympian Search are not meant to be the single solution to athlete identification or development challenges in Canada, but they do provide options, through two compelling and engaging platforms, to connect athletes into the sport system and Olympic and Paralympic training opportunities.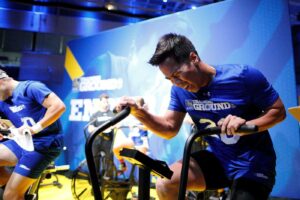 For me, one strategy for enhancing efficacy of athlete identification is to keep athletes engaged in the development pathway as long as possible, which requires connected infrastructure and strong resources to support their development. It's a long-term athlete development approach. Unfortunately, we know there are gaps or roadblocks in the Canadian sport system that can prematurely end an athletes' progression along the pathway, or stop them from stepping on the pathway all together (e.g., early deselection, limited access, low availability, poor resources). Part of the work being done through RBC Training Ground is building the capacity of the system to address some of the gaps such as the provision of, and access to, a basic athlete field-testing and monitoring program. We are also working to strengthen the pathways between sports and across the local community, provincial/territorial, and national levels of the system; and integrating evidence-based approaches into our athlete identification and development processes. We're seeing this now in British Columbia, Saskatchewan, Ontario, and in the Atlantic provinces in large part through our partners in the COPSI Network across the country, who have taken on program delivery locally." For example, Sask Sport is using RBC Training Ground as a catalyst to help their provincial sport organizations better understand the key physical characteristics of their sports, develop their skills to interpret the data, and build systems to track athletes and monitor their progress to help them navigate the development pathways.
But that takes us back to putting athletes on a development pathway, and keeping them there. Through RBC Training Ground, we have an opportunity to engage young athletes that are just stepping onto the pathway. For these athletes, who are still too young to really know how good they might become, the program provides an honest assessment of where they're at versus where they will most likely need to be to compete with the best athletes in the world.
For young athletes, this provides valuable insight on which to set goals and understand what they need to do to move along their development pathway on route to being the best they can be. Through the program, we also have an opportunity to engage older exceptional performers in a transfer situation. For example, some athletes' development pathway may be ending with their university or national team career. This program connects them with opportunities to extend their pathway by encouraging them to think outside the box about what other sports may suit them. For example, a volleyball or basketball athlete may be well suited to extend their athletic career as a rower, or an artistic gymnastics athlete could become a successful freestyle aerials skier.
Jenny: Our approach to Paralympian Search is similar, but with some nuance based on the uniqueness of Para sport pathways. From a capacity building perspective, the CPC leverages the program to strengthen connections between community, provincial/territorial and national Para sport organizations, and support organizations like the Canadian Olympic and Paralympic Sport Institute (COPSI) Network. We know one of the biggest challenges for Para sport engagement is ensuring athletes and their families know what participation, training and competition opportunities exist in their region, and how to get involved.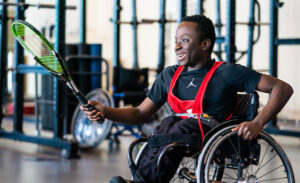 At the individual level, Paralympian Search events are open to anyone regardless of their sport background. So we could have participants that have never been involved in Para sport, or an exceptional athlete that is seeking a transfer opportunity. All participants receive information on how to get started in the sports of their choice, and some may be selected for a local club, or provincial/territorial or national development program. The core goal is for every athlete to have a positive experience at the Paralympian Search.
I think one of the benefits of both programs is their delivery in communities across the country. This increases access to this type of high performance experience, and ensures the capacity building benefits of the programs are shared across provinces and territories.
Kurt: Absolutely. And one final thought, something that is often forgotten when we frame these programs solely from a talent identification lens, is that above all, these events are supposed to be fun! Both RBC Training Ground and Paralympian Search are committed to providing a safe, welcoming, athlete-centred approach to athlete success and holistic wellbeing. These events provide an opportunity for participants to step up and challenge themselves. What athletes learn about themselves from these types of events can be a springboard for the rest of their life – within sport, within their careers, and in their personal life.
SIRC: While the COVID-19 pandemic required Paralympian Search to be put on hold, ongoing support from RBC has enabled the RBC Training Ground program to continue during the pandemic. Tell me about the pivot to a virtual format for the program.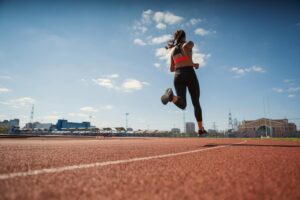 Kurt: When COVID-19 required the cancellation of the six remaining RBC Training Ground events in the spring of 2020, we made the decision to go virtual. This had obvious benefits from a program continuity perspective, and in making the program even more accessible – instead of coming to a bricks and mortar location, participants could complete the tests in their own home and community. During the spring and summer we refined our protocols to include a 20m sprint to test speed, along with a vertical jump to test power, and a shuttle run to test endurance. These protocols require only a tape measure, some distance markers, and a smartphone to record their efforts. The first submission window was open between October 14 and December 10, 2020. To be honest, we didn't know what the response would be, but we're really excited by the outcome. In total, we received 1,300 pre-registrations, of which over 300 have submitted their results so far. Submissions were received from coast to coast to coast (including, for the first time, athletes from the Northwest Territories), and include some exceptional athlete performances.
Since December 2020, our team has been reviewing and refining the process in preparation to host a second six to eight week window for applications between January and March, 2021. We're hoping to host an in-personal national final type event(s) in May, but this of course will depend on public health restrictions.
The pivot of the program to a virtual format was important for our partners, for whom talent identification continues to be an important priority despite the challenges of the pandemic. They remain engaged and are excited about the results, but they are also experiencing some obvious challenges as we all learn to adapt to regional public health restrictions. In some situations, sport-specific testing will continue, but it will definitely look different from previous years. Rather than mass one-day sport specific sessions, sports are adapting to smaller gatherings as required. Developing effective strategies to engage athletes within each of the sport-specific development pathways, given ongoing travel and training restrictions, is a challenge we're all working to overcome.
SIRC: One of the unique features of the Paralympian Search program is the integration of a robust research program. Jenny, tell me about some of the research happening.
Jenny: Paralympian Search supports several distinct but complementary research projects. In one, we use the Quality Parasport Participation Framework to measure athlete experiences before, during, and after events. Another examines the developmental pathways of athletes. This project tracks in-depth demographic data and sport experiences to identify patterns in athlete trajectories.
This year, with funding from Sport Canada's Innovation Initiative, we launched a new project examining the integration of a gender-tailored approach into the Paralympian Search program that will better attract, engage, recruit, and retain female athletes into para sport opportunities. This includes the testing of new strategies such as unique messaging for female athletes, activities to develop relationships and cohesion during the event, and more on-site female coaches and ambassadors. We originally designed the project for face-to-face events, but of course have had to consider delivery in a virtual setting. Related to this project, we are also working with a group of national sport organizations and COPSI Network partners on some microgrant projects to explore different pathway experiences for female athletes. We expect outcomes from these projects will make the programs better for women, but will ultimately contribute to making the experience better for everyone.
As disappointed as we are for pressing pause on the program during the pandemic, it is providing an opportunity to review and assess the program, to learn from others – including our colleagues at RBC Training ground, and to think about things differently. When the program resumes, the experiences of athletes and our partners will be better in a number of critical areas.
SIRC: It's really interesting how both programs are continually evolving based on the latest research and evaluation. Thinking back to the tests that are integrated into RBC Training Ground, I noticed that there isn't a psychological component to the testing. Is this something we can expect in the future?
Kurt: We recognize that there is definitely a psychological component to success at the highest levels of sport, but for now we haven't found a valid nor reliable predictive test or measurement tool that is appropriate for our context. We know that mental skills evolve and change and, most importantly, can be learned. There are new tools emerging within Canada at the National level, such as Gold Medal Profiles for psychology, that provide assessment resources for NSOs to share where appropriate with their provincial/territorial sport organizations and clubs. Personally, I'm really excited about the future potential of research in and around the psychological aspects involved within the talent identification and development process. It's interesting how athletes respond to their Training Ground experience. Some young athletes may look at their results compared to the elite standards and wonder "what's the point?" Others will take their report card or virtual test results and use it as a baseline, and as motivation to measure their progress for future success. We are seeing many individuals return to the program two, three and four years in a row as they continue to develop as athletes. Some of these returning athletes are the ones who are eventually nominated for support by our NSO partners – development just takes time. However, we know a variety of factors influence these types of behaviours, and that cognitive biases can limit talent identification practices.
SIRC: What kind of results have you seen through the programs? Can we expect to see some Paralympian Search and RBC Training Ground participants at the upcoming Tokyo Games?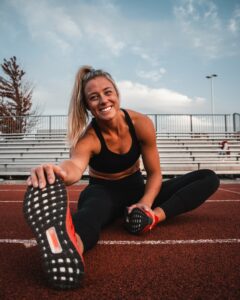 Jenny: Since 2016 when the program was launched, the CPC has hosted 14 events across eight cities in five provinces, engaging hundreds of athletes with opportunities at the community, provincial/territorial and national levels. A number of athletes have also qualified for Petro-Canada FACE grants which support developing athletes before they qualify for funding through Sport Canada's carding program. One Paralympian Search participant qualified Canada a Tokyo quota spot. Other notable success stories include Next Gen snowboarder Sarah Anne Cormier, Para nordic skier Kyle Barber, Para canoeist Mike Trauner, and Para athletics athlete Charlotte Bolton.
Kurt: Since RBC Training Ground was officially launched in 2016, we have tested over 8,000 athletes at over 50 events across the country. Overall, 10% of participants have met sport-specific benchmarks, , and 117 were funded through the RBC Training Ground program. At this time, we predict eight to ten RBC Training Ground athletes to be heading to Tokyo. This includes world record-setting track cyclist Kelsey Mitchell, who was a university soccer player when she was identified via RBC Training Ground in 2017; and possibly rower Avalon Wasteneys, a cross-country skier turned rower. Beyond Tokyo, we are also looking towards Beijing 2022 on the winter side where we have athletes such as Marion Thenault who was identified in 2017, a former artistic gymnast now competing as a world-class aerials freestyle skier.
Jenny: While both programs have had some exceptional results, the Tokyo Games will also provide an opportunity to celebrate Canadian athletes and share their stories to inspire more Canadians to participate in sport, whether it's trying a new community program or dreaming about the podium. Then, through Paralympian Search and RBC Training Ground, we hope to more effectively connect with Paralympic and Olympic hopefuls to put them on a development path and support their long-term success.
---
About Jenny Davey and Kurt Innes
Jenny Davey is the Manager of Paralympic Pathways at the Canadian Paralympic Committee. She has a Masters in Psychology and Pedagogy of Sport specializing in Para sport coaching, and her experiences include time spent time as a teacher, researcher, sport administrator, and Para sailing coach.
Kurt Innes, OLY, ChPC, is the Director, Performance Solutions, with the Canadian Sport Institute Pacific (CSI Pacific). He is an Olympic Athlete (1992), Olympic Coach (2000, 2004), and a graduate of the Sport Administration program of Mount Royal University and the National Coaching Institute-Calgary.
About Paralympian Search
Paralympian Search is a one-day athlete identification and informational event designed to challenge participants in different agility and skill testing tasks so that they can learn about different Para sports, get connected to sport opportunities and maybe one day even represent Canada at the Paralympic Games.
The event also welcomes current or former athletes from all levels aiming to transfer into a new Paralympic sport or discover a new sport that can complement their main discipline.
About RBC Training Ground
RBC Training Ground is a talent identification and athlete-funding program designed to find young athletes with Olympic potential, and provide them with the resources they need to achieve their podium dreams.
With the belief that high performance sports should be accessible to all athletes that are talented, qualified and have the will to compete, this program travels the country searching for athletes between the ages of 14 and 25 that will fuel the Canadian Olympic pipeline.
---
About the Author(s)
As SIRC's Manager of Content Strategy, Sydney Millar solicits, supports and curates content from researchers, experts and thought leaders from the broad sport and physical activity sector, and provides leadership on key national projects. Sydney keeps active cycling and cross country skiing around Gatineau Park.
References
Abbott, A. & Collins, D. (2004) Eliminating the dichotomy between theory and practice in talent identification and development: considering the role of psychology. Journal of Sports Sciences, 22(5), 395-408. DOI: 10.1080/02640410410001675324
Brady, C. J., Harrison, A. J., & Comyns, T. M. (2018). A review of the reliability of biomechanical variables produced during the isometric mid-thigh pull and isometric squat and the reporting of normative data. Sports Biomechanics, 3141(May), 1–25. https://doi.org/10.1080/14763141.2018.1452968
Lum, D., Haff, G. G., & Barbosa, T. M. (2020). The Relationship between Isometric Force-Time Characteristics and Dynamic Performance: A Systematic Review. Sports (Basel, Switzerland), 8(5), 63. https://doi.org/10.3390/sports8050063
Sayers, S. P., Harackiewicz, D. V., Harman, E. A., Frykman, P. N., & Rosenstein, M. T. (1999). Cross-validation of three jump power equations. Medicine and science in sports and exercise, 31(4), 572–577. https://doi.org/10.1097/00005768-199904000-00013
Vaeyens, R., Lenoir, M., Williams, A., & Philippaerts, R. (2008). Talent Identification and Development Programmes in Sport. Sports Medicine, 38, 703-714.
---
The information presented in SIRC blogs and SIRCuit articles is accurate and reliable as of the date of publication. Developments that occur after the date of publication may impact the current accuracy of the information presented in a previously published blog or article.