How coaches and sport organizations can create a better experience for LGBTQ+ youth
June 29, 2022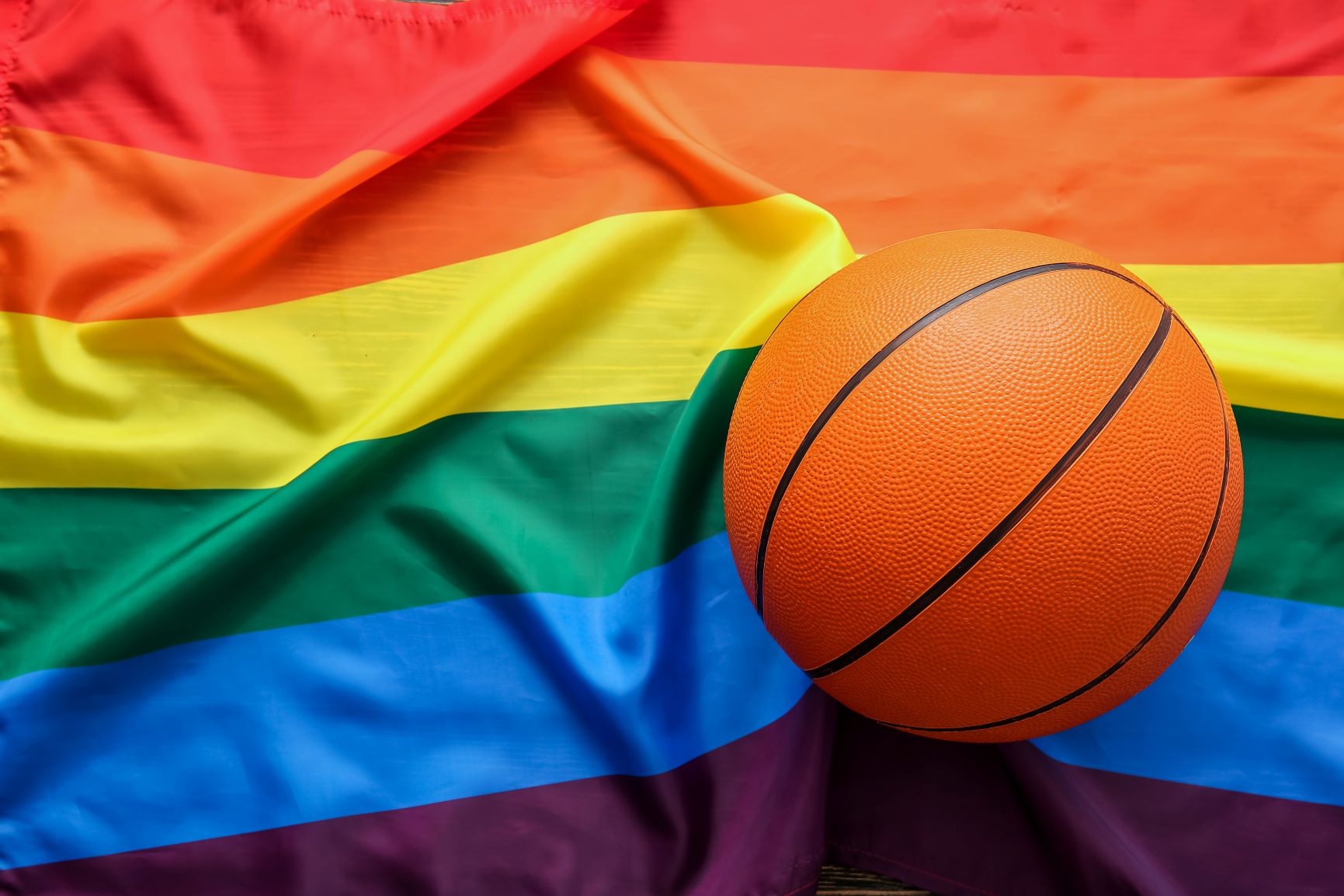 Participating in sport can have many benefits for lesbian, gay or bisexual (LGBTQ+) youth. Sport has the potential to bring joy, distraction and mindfulness that frees LGBTQ+ youth from worry and fear in other domains of their lives. Sport can also provide important social connections and support for LGBTQ+ youth as they negotiate coming out.
In this blog, we explain why LGBTQ+ youth often feel unsafe in sport. Aligned with a movement to understand the nuances of different gender and sexual identities we focus on LGBTQ+ identities. We also recommend 5 strategies that coaches and other sport leaders should consider to create more inclusive cultures in their teams and organizations for LGBTQ+ and transgender, and queer or questioning (LGBTQ+) identities.
Feeling unsafe
Unfortunately, many LGBTQ+ youth miss the benefits of sport due to a variety of constraints and barriers that lead to a decrease in sport participation compared to heterosexual youth (Greenspan et al., 2017). For LGBTQ+ youth who remain in sport, their experiences may be negatively affected or they may seek out other activities in which they feel less stigmatized.
Young athletes and participants experience sexual stigma from multiple stakeholders (for example, coaches, teammates, teachers, parents and guardians). Sexual stigma may not necessarily lead to obvious homophobic behaviours and violence toward LGBTQ+ athletes and participants. However, that stigma is ever-present in their stories. Sexual stigma affects all young athletes and participants, regardless of their sexual identity.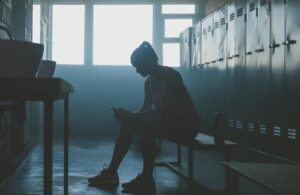 An important reason LGBTQ+ youth don't participate in sports is because they feel unsafe. Obvious homophobia often happens in locker rooms with young people using harmful language (Greenspan et al., 2019). By linking words such as 'gay' and 'queer' to either weakness or mistakes, then individuals are displaying homonegative and heteronormative acts. Humour and anti-gay physical aggression are forms of obvious homophobia that create unsafe spaces for LGBTQ+ athletes (Smits et al., 2021).
How an organization, team or coach prevents or responds to these acts plays a significant role in whether LGBTQ+ youth feel safe in sport. But not all coaches feel equipped or prepared to support LGBTQ+ youth. And, organizational resources to guide coaches aren't always available.
Strategies for coaches and organizations
In an upcoming chapter in the Routlege Handbook of Coaching Children in Sport (in press), we recommend 5 strategies that coaches and other sport leaders should consider to create a more inclusive culture in their teams and organizations. Here, we summarize those strategies and link them to helpful resources:
Recognize that participation alone doesn't mean inclusion: Don't define 'success' by how many LGBTQ+ athletes and participants are taking part in sport. Some may be questioning their identities or haven't disclosed their identities to others. Safety is reflected in formal rules and policies as well as the more subtle ways we shape our interactions (Canadian Women & Sport, 2017). It's important to develop an environment in which everyone feels safe, respected, equal, and like they can have a positive experience.
Engage in education and self-reflection: Be an ally and do your homework. Learn about sexual stigma and work to find ways to counter these negative beliefs in your own actions and those of others. Remember that we may unintentionally express homonegative attitudes or insinuations within our sport or coaching practice (Krane, 2016).
Develop partnerships: Seek out and build relationships with local and national LGBTQ+, transgender, and queer or questioning (LGBTQ+) advocacy groups. They can help you find the resources and training you need. You can also find resources that are free and easy to download. In many instances, these organizations are already doing this work and you can invest in their efforts (for example, YouthREX 2019, Queersmart 2018, The Trevor Project 2020).
Recruit and support individuals who identify as LGBTQ+: The intentional recruitment of LGBTQ+ young people as well as LGBTQ+ parents or guardians in leadership positions (for example, as coaches or directors) is a way to build safe and inclusive environments. They can provide diverse perspectives and raise questions about exclusionary policies and practices. However, be careful not to tokenize, that is recruit LGBTQ+ people as a symbolic effort. Be aware not to expect these individuals to contribute inequitably to work being done in your organization. Always being the one to educate and 'wave the flag' leads to burnout and fatigue (Trussell et al., 2018).
Evaluate organizational policies and practices: Evaluate if your organization and leaders (for example, coaches) are using inclusive language. Examine if your policies and practices reflect and respect the diversity of the broader community. Consider policies and practices involving statements on websites, inclusive language on registration forms, LGBTQ+-friendly images and promotional materials, special events, and more. Websites and the language used on registration forms are often an important marker for families to decide if an organization will be a welcoming space or not (Trussell, 2020). Secondly, establish clear guidelines and codes of conduct for how instances of abuse will be treated. Athletes, participants and families need to know how they can report incidents of abuse and if they'll be supported.
Coaches and other sport leaders play an important role in creating safe, welcoming and supporting contexts for athletes and participants. They can also be important allies in LGBTQ+ young peoples' lives. All stakeholders in sport need to think critically about inclusion and how to create a more just and equitable sport system that serves all youth. 
---
About the Author(s)
Dawn E. Trussell, Ph.D., is an associate professor in the Department of Sport Management at Brock University. Dawn was awarded Brock University's Chancellor's Chair for Research Excellence (2021 to 2024) for her work on allyship and activism in sport. She is President of the Canadian Association for Leisure Studies and serves on the scientific committee for the Canadian Gender+ Equity in Sport Research Hub.
Kyle Rich, Ph.D., is an assistant professor in the Department of Recreation and Leisure Studies at Brock University. Kyle's research looks at the impact of policy, community and both inclusion and exclusion on experiences in sport, recreation and physical activity programming. Kyle is particularly interested in using community-based and participatory research methodologies to help community organizers understand and address local issues in efforts to improve community health.
Jake Quinton is a master's student in the Department of Recreation and Leisure Studies at Brock University. Jake's research focuses on exploring and understanding the experiences of gay men in sporting environments. Jake is particularly interested in exploring how gay men, who willingly choose to participate in organized sports, navigate potentially stressful environments to derive experiences of well-being from sports.
References
Canadian Women and Sport. (2017). Leading the Way, Working with LGBTQ Athletes and Coaches: A Practical Resource Guide for Coaches. Retrieved from https://womenandsport.ca/wp-content/uploads/2020/03/Leading-the-Way_Full-Resource_Canadian-Women-Sport.pdf
Greenspan, S. B., Griffith, C., Hayes, C. R., & Murtagh, E. F. (2019). LGBTQ+ and ally youths' school athletics perspectives: a mixed-method analysis. Journal of LGBT Youth, 16 (4), 403-434.
Krane, V. (2016).  Inclusion to Exclusion: sport for LGBT athletes. In R. J. Schinke, K. R. McGannon, and B. Smith (Eds.) Routledge international handbook of sport psychology, pp. 238-255. Milton Park, NY: Routledge.
Queersmart. (2018). Queer terminology from A to Q. QMUNITY: Queersmart. Retrieved from
https://youthrex.com/toolkit/queer-terminology-from-a-to-q/
Smits, F., Knoppers, A., & Elling-Machartzki, A. (2021). 'Everything is said with a smile': Homonegative speech acts in sport. International Review for the Sociology of Sport, 56(3), 343-360.
The Trevor Project (2020). How to support bisexual youth: ways to care for bisexual, pansexual, fluid, and queer youth who are attracted to more than one gender. West Hollywood: The Trevor Project. Retrieved from
https://youthrex.com/toolkit/how-to-support-bisexual-youth-ways-to-care-for-bisexual-pansexual-fluid-and-queer-youth/
Trussell, D. E. (2020). Building inclusive communities in youth sport for lesbian-parented families. Journal of Sport Management, 34 (4), 367-377. https://doi.org/10.1123/jsm.2019-0395
Trussell, D. E., Kovac, L., and Apgar, J. (2018). LGBTQ parents' experiences of community youth sport: Change your forms, change your (hetero) norms. Sport Management Review, 21 (1), 51-62. https://doi.org/10.1016/j.smr.2017.03.003
YouthREX, 2019. Delivering group programming for LGBTQ+ youth. Toronto: YouthREX. Retrieved from https://youthrex.com/evidence-brief/delivering-group-programming-for-lgbtq-youth/
---
The information presented in SIRC blogs and SIRCuit articles is accurate and reliable as of the date of publication. Developments that occur after the date of publication may impact the current accuracy of the information presented in a previously published blog or article.