RELATIONSHIP BETWEEN COACHES AND THE LONG-TERM ATHLETE DEVELOPMENT MODEL
October 13, 2015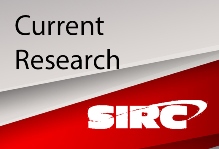 SIRC is pleased to be working together with Sport Canada to share current research on topics informing policy and promoting quality sport programming. This week we are sharing highlights from a recent article examining the RELATIONSHIP BETWEEN COACHES AND THE LONG-TERM ATHLETE DEVELOPMENT MODEL.
Coaches' adoption and implementation of Sport Canada's long-term athlete development model.
Charlotte Beaudoin, Bettina Callary & François Trudeau (2015), SAGE Open, 1-16, DOI: 10.1177/2158244015595269
(Research supported by the Sport Canada Research Initiative)
Full text of this article can be access here: http://sgo.sagepub.com/content/5/3/2158244015595269
SIRC Highlights from the research
Athlete development has a long-standing history as a subject holding great interest to sport participation at all levels. In Canada, the creation of the long-term athlete development (LTAD) model has been shown to be one of the country's most unifying theories when it comes to athletes engaging in sport at all ages and at all levels. According to the authors, coaches hold the key in the progression of athletes along their developmental pathway and with the support of Sport Canada behind the LTAD model, it is vital to understand if coaches are understanding, adopting and implementing LTAD in their coaching practices.
The authors use Rogers's Diffusion of Innovations as their framework to examine the adoption of LTAD as a social innovation. The purpose of their investigation was to "explore how coaches adopted and implemented Sport Canada's LTAD model and to understand the barriers and enablers they see in these processes". A case study of coaches who either had decided to adopt the LTAD model or a second group who were in the implementation stage was used. The following observations were shared:
More than half the coaches in the adoption part of the study reported very good knowledge of LTAD. Much of the knowledge was gained through coaching certification courses and most of these coaches had longer coaching experience.
Many coaches observed that early stage sport in Canada is driven by parent volunteers who have little exposure to LTAD training and this created a challenge in developing basic skills in early development stages.
Coaches in early development sports claimed less knowledge of LTAD and what knowledge that was there claimed an incompatibility between the model and coaching implementation.
Coaches have positive associations with LTAD as a method to develop the athlete at the personal level. There was no association with LTAD in relation to athletic performance probably as there is little evidence showing that this model is more effective than others.
Coaches see LTAD as creating a common language to talk to other in the athletic community particularly parents.
Coaches perceived LTAD to be compatible with their current philosophies of coaching. However, there is an incompatibility drawn between LTAD and the organizational structure of sport that supports and sometimes emphasizes short-term success (defined by winning). This emphasis does not support later developing athletes and brings into play 'relative age effect'. Also of concern in this compatibility scenario combined with emphasis on success is the migration towards early specialization which is contrary to LTAD philosophy.
Coaches feel that the long-term aspect of the model is difficult to implement in short term scenarios. Without seeing short-term success, parental and coach confidence in LTAD is difficult. Many coaches then implement only selected aspects of the model, instead of its entirety. It is suggested that sports introduce short-term goals so that coaches and athletes have measurement stages along the LTAD progression.
The long-term positive effects of incorporating LTAD into sport systems is only beginning to show.
Professional development for coaches is recommended to help with the big picture understanding of the LTAD model and the transition of athletes between stages. Coaches need to understand the model as a whole outside of the stage they are involved in so they can also transfer this understanding to athletes, parents and other coaches.
Looking to be part of the discussion on sport research with other sport organizations, researchers and policy makers? Join us at the Sport Canada Research Initiative (SCRI) Conference online or in-person October 29-30, 2015.  Register now!
---
---
The information presented in SIRC blogs and SIRCuit articles is accurate and reliable as of the date of publication. Developments that occur after the date of publication may impact the current accuracy of the information presented in a previously published blog or article.