From scarcity to abundance: How Para athlete transfer can broaden development pathways
January 23, 2023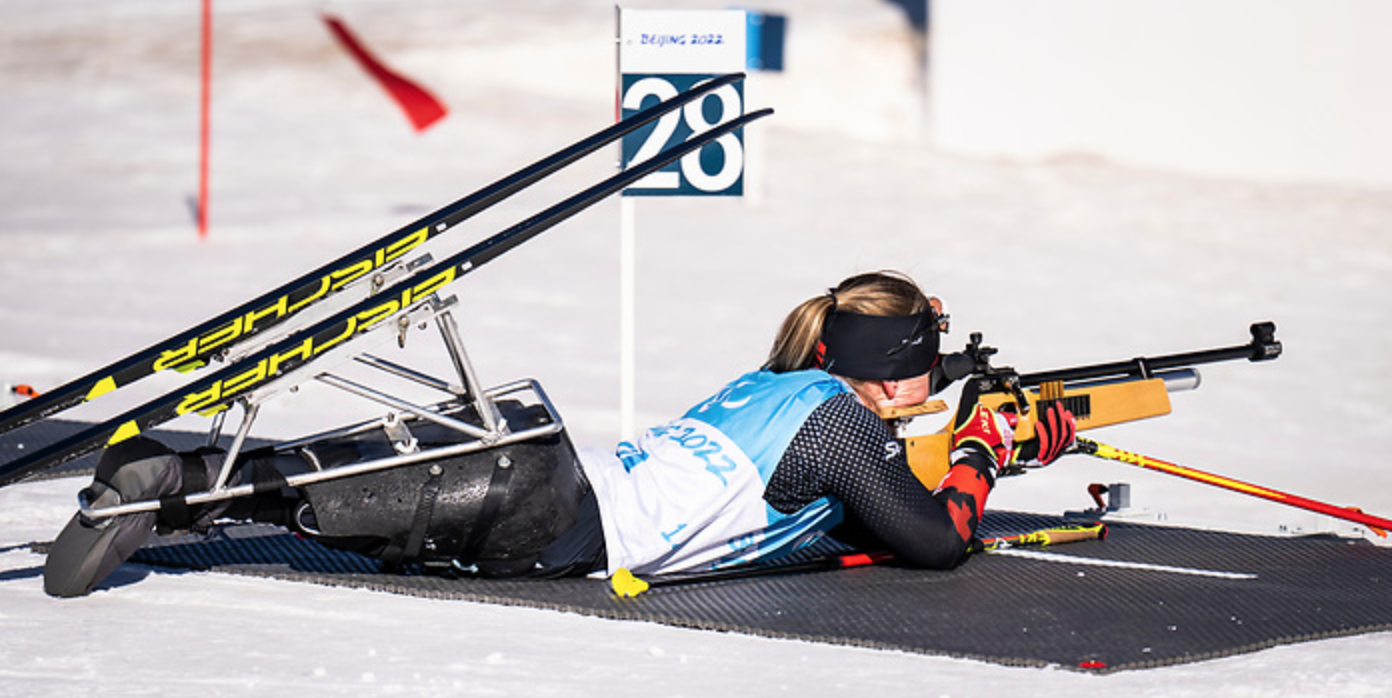 Highlights
The Canadian Paralympic Committee and Own the Podium identified the creation of an "Athlete Transfer System" as a way to broaden Para athlete development pathways
Athlete transfer is when an athlete switches sports or takes on an additional sport
Currently, athlete transfer happens fairly frequently, but is predominantly athlete-directed
Many stakeholders believe a "scarcity mindset" exists within Para sport that can dissuade athletes from exploring other sports, or coaches and administrators from encouraging exploration of other sports
Athlete transfer is a tricky topic within the Para sport system. 
Athlete transfer refers to when an athlete chooses to pursue a new sport, take on an additional sport, or their circumstances compel them to change sports. Athletes may transfer for a multitude of reasons, including but not limited to: competitive opportunities, age, injury, or desire to try something new. Currently, athlete transfer is increasingly common, but informal and predominantly up to the athlete to navigate and manage. 
Jenny Davey, Manager of Paralympic Pathways at the Canadian Paralympic Committee (CPC), says that people within the system often speak of transfer in "veiled conversations." 
"On the one hand, transfer can provide choices to athletes and give them more options in their career, and it could be really positive for the athlete pipeline in Para sport," Davey says. "But on the other hand, having a robust athlete pool is always a concern across all Para sports and there's always been a bit of a scarcity mindset. We would hear from National Sport Organizations (NSOs), Provincial and Territorial Sport Organizations (PTSOs), or athletes that they felt like transfer was really cloak and dagger. There was a sense of, 'I don't want to lose all my athletes,' which can feel territorial and even disrespectful." 
When the CPC and Own the Podium (OTP) solicited feedback from Paralympic National Sport Organizations and athletes about how to grow and improve Paralympic sport in Canada, one of the significant recommendations was a need to establish an "Athlete Transfer System" between Paralympic sports. 
Understanding transfer to build a better system 

To garner a better understanding of what a formal transfer system could and should look like, the CPC and OTP partnered with Joe Baker and Nima Dehghansai, researchers from York University. The collaboration grew naturally out of previous work Baker and Dehghansai had done on the Paralympian Search identification program, seeking to better understand the demographics and characteristics of athletes that attend the event. The Paralympian Search is an athlete-identification event designed to showcase sport opportunities and connect participants to different Paralympic sports. 
"What we noticed was that there's a lot of athletes that are attending the event that are currently in the [Paralympic] system. And so technically, [the event] is facilitating an opportunity for transfer discussions with other sports," Dehghansai says. 
The York team undertook interviews with Para sport athletes who had undergone transfer or participated in multiple sports, as well as Para sport coaches and high performance directors. Close to 50 athletes, coaches, and technical leaders provided input. 
This research informed the development of the Paralympic Athlete Transfer (PAT) Task Force, who took on a two-year mandate to serve as a think tank to provide recommendations on transfer to the broader sport system. The focus of the task force, based on the evidence from Baker and Dehghansai, and coupled with additional research and consultation, is to develop a vision of transfer that supports athletes holistically, rather than focusing solely on "talent" or "medal potential." 
The task force was formed with the aid of a diversity matrix, with the goal of achieving a group with a multiplicity of lived experience and expertise. Upon forming, the task force examined current research and trends in athlete recruitment and transfer, looked at current resources available, and importantly sought the perspectives of athletes to inform the discussion. To hear more from an athlete lens, the task force took on a secondary consultation, this time including the voices of athletes who had not undergone transfer or multi-sport participation, as they realized reasons that athletes might have for avoiding transfer were not fully captured in the first series of interviews. 
One of the cultural challenges that the task force had to grapple with was that transfer has not historically always been welcomed by coaches or organizations. Darda Sales is a retired Paralympian who recently completed a PhD exploring Para sport athlete development and sport coaches' preparedness for supporting the wellness of their athletes. As a member of the task force who herself underwent a transfer from Para swimming to wheelchair basketball, Sales says there can be a perception that an NSO or sport "owns an athlete." With the pool of athletes in Para sport being comparatively small compared to non-Para sport, possessiveness surrounding athletes is a concern. 
"I think it's dangerous psychologically for athletes," Sales says, "People feel pressure that they have to stay with one sport and that is the only place they can be accepted or excel.  
On the other hand, when transfers did occur, they were most often thought of as a "talent transfer" rather than "athlete transfer."  
Changing the narrative from "talent transfer" to "athlete transfer" 

The task force is focusing on a person-first approach to transfer and to general athlete development within the Para sport system, rather than one focused solely on Paralympic medals. On behalf of the task force, Dehghansai and Davey co-wrote in the Paralympic Athlete Transfer position statement:  
"Historically, talent transfers (TT) are defined as formalized processes designed to facilitate the transfer of an athlete to a new sport to maximize the potential of return, mainly measured in medals (Collins, Collins, Mcnamara & Jones, 2014). However, considering the core values of the Canadian Sport Policy, including a commitment to safety, excellence, inclusion, and respect (Canadian Heritage, 2012), the main objective of the transfer system in our proposal is to ensure it is athlete-centred, hence our shift away from the term 'talent' and a focus on 'athlete' transfer." 
Wheelchair rugby Paralympian and coach, Mike Whitehead, another member of the task force, says that this changing of the narrative surrounding transfer is important in the long term. Rather than viewing transfer as athletes being "poached" from one sport to another, or with some sports being considered "donor" sports and others "receivers," he envisions a system that encourages not only transfer, but multi-sport participation throughout careers. Based on his own experience, he strongly believes this will lead to more mentally-healthy and physically well-rounded athletes. 
"These kids that are moving up right now, they're the future of our Paralympic Movement in the country. So if [the Para Athlete Transfer system] is in place for them, it's going to be a beautiful set up for long-term success," Whitehead says. 
Paralympian and coach, Michael Frogley, coming from the side of wheelchair basketball, a frequent "donor" sport, couldn't agree more. In fact, he doesn't really like the idea of "donor" sports, preferring instead to think of them as "opportunity" or "development" sports.  
"I think it's incredibly important to understand that the sport an athlete first starts in has a huge role to play," Frogley says, "because if it's a positive experience, that's what keeps the athlete in sport." 
Deghansai cautions that transfer is not the solution to all the challenges along the Para sport pathway, but rather an alternative or additional method of recruitment and support for athlete development and choice. It is important to continue to seek new avenues for recruitment and growth within Para sport and provide sporting opportunities to the community.  
Learning from athlete experiences 

There are many examples of how a supported transfer experience can aid in an athlete's well-being. The Paralympic Athlete Transfer Taskforce partnered with SIRC to spotlight the experiences of athletes who have undergone transfer without an official process, to highlight the benefits of transfer. 
SIRC has published profiles of Alex Hayward, Brianna Hennessy, Liam Hickey, Cindy Ouellet, Christina Picton and Robbi Weldon, all Para athletes that have undergone transfer or compete in multiple sports. The idea is to make their positive experiences the norm, rather than dependent upon individual personalities within the system. 
Some common themes from their transfer and multi-sport experiences include: 
The importance of collaboration and open communication between an athlete and coaches from both sports to balance training load and schedule

 

Sense of overall stronger performance due to the cross-training and skill combination of different sports

 
The mental health benefits of variety in activity and teammates

 

Funding concerns, as athletes can only receive "carding" funds for one sport, even if they are deemed eligible in more than one sport

 
Next steps for the task force include drafting a list of actionable recommendations for a transfer system moving forward. 
However, Davey notes that it can be difficult to create recommendations that are quantifiable when it comes to issues of cultural change, such as the move away from prioritizing performance and towards prioritizing people.  
"We have to ask ourselves, how do you measure a mindset shift?" Davey says.  
Some of these potential recommendations for sport organizations include: 
Build in diversity in opportunity from the start

 
Ask new athletes what their sporting background is, where they envision their future, and if they've had opportunities to explore multiple sports

 
Encourage continual open dialogue between athletes and coaches regarding athlete needs and well-being within their current sport

 
Consider whether variety in training and activity (not even necessarily a full transfer) would feel beneficial to an athlete's training or overall health

 
Talk to other sport organizations that have synergies to develop cross-training opportunities

 
For example, pairing summer and winter sports for seasonal diversification, or quiet, precision sports with high-intensity, adrenaline sports for skill diversification

 
Ensure that athletes are engaged within and leading initiatives that concern their career path and development

 

Be purposeful and intentional about language  

 
Be wary of conflating "talent" and "person" or framing transfer as "losing athletes" or "poaching," instead consider the potential positive impact of words like "choice" and "support"

 
Further recommendations are likely to include asking organizations to look at their development strategies and ways they support athletes along the Para sport pathway, as many athletes reported feeling rushed to reach the highest levels of competition as quickly as possible, especially after a transfer. There's discussion of an online platform to provide a forum for both peer-to-peer communication between athletes, but also more open collaboration between coaches and organizations. Funding will also be addressed within the recommendations. For example, the Athlete Assistance Program, which provides funding to athletes, does not currently allow athletes to be eligible for funding in more than one sport, which can be a barrier for multi-sport athletes. 
Overall, the goal is to pull conversation and policy surrounding transfer out of a "scarcity mindset" and towards a "robust mindset." The latter is one where athletes feel supported and encouraged not only to try different sports, but also to chart a development pathway that feels physically and psychologically right for them. 
---
About the Author(s)
Caela Fenton, Ph.D., is a content specialist at SIRC. In this role she calls on her experience as a researcher within cultural studies of sport, and as a sports journalist, to help make sport and physical culture research accessible to a broad audience. 
---
The information presented in SIRC blogs and SIRCuit articles is accurate and reliable as of the date of publication. Developments that occur after the date of publication may impact the current accuracy of the information presented in a previously published blog or article.