No singular path through Para sport: Canadian Para nordic skiers on multi-sport and athlete transfer
November 16, 2022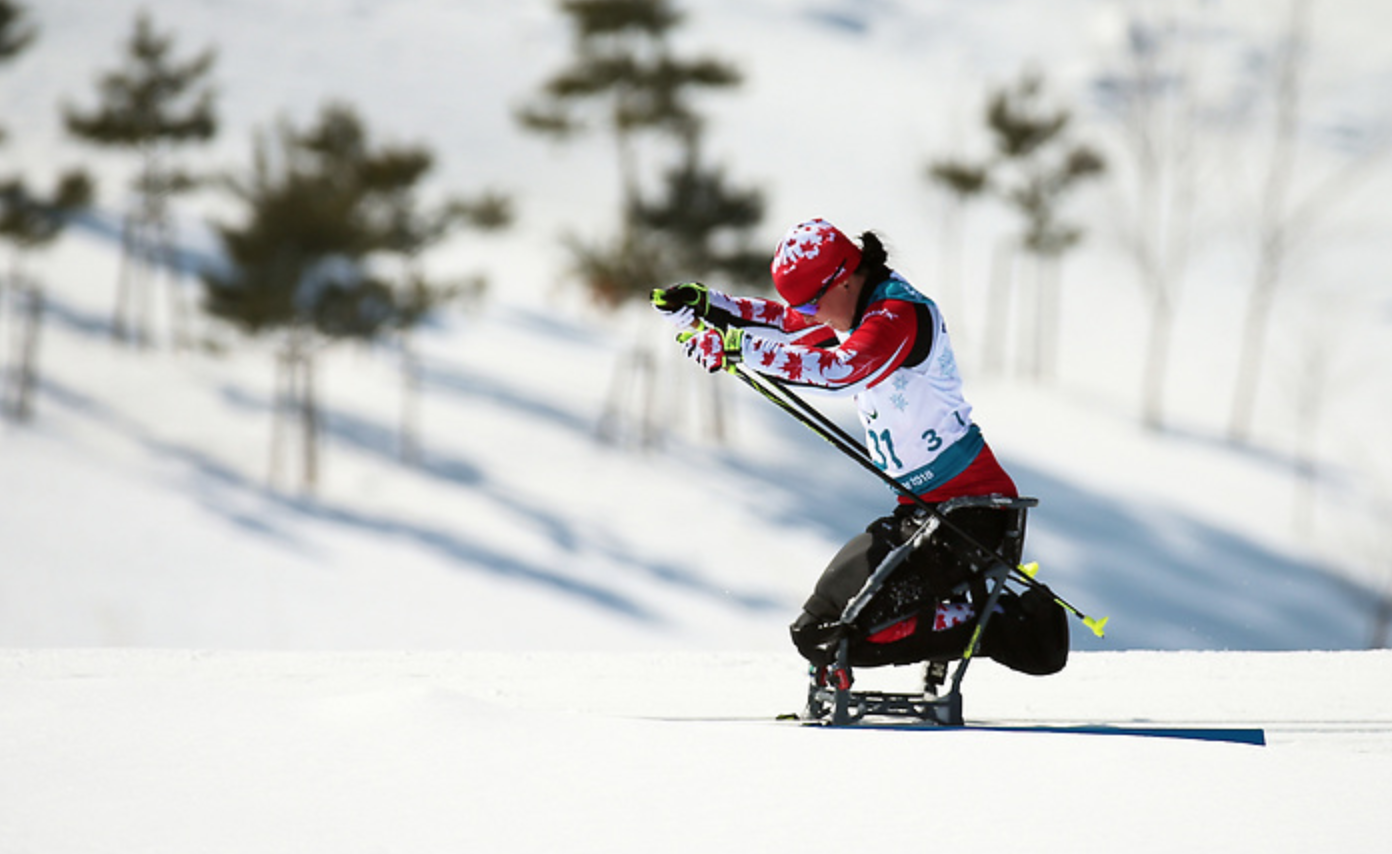 This blog is a part of a series created in collaboration with the Canadian Paralympic Committee and the Paralympic Athlete Transfer Task Force, spotlighting the opportunities and challenges of Para athlete transfer and multi-sport participation.
In 2006, Robbi Weldon came across a copy of Abilities Magazine. The front cover featured Para cyclist Brian Cowie and inside the magazine there was a feature on Para nordic skier Brian McKeever and his brother and guide, Robin McKeever. Both Brians have the same eye condition, Stargardt Disease, as Weldon.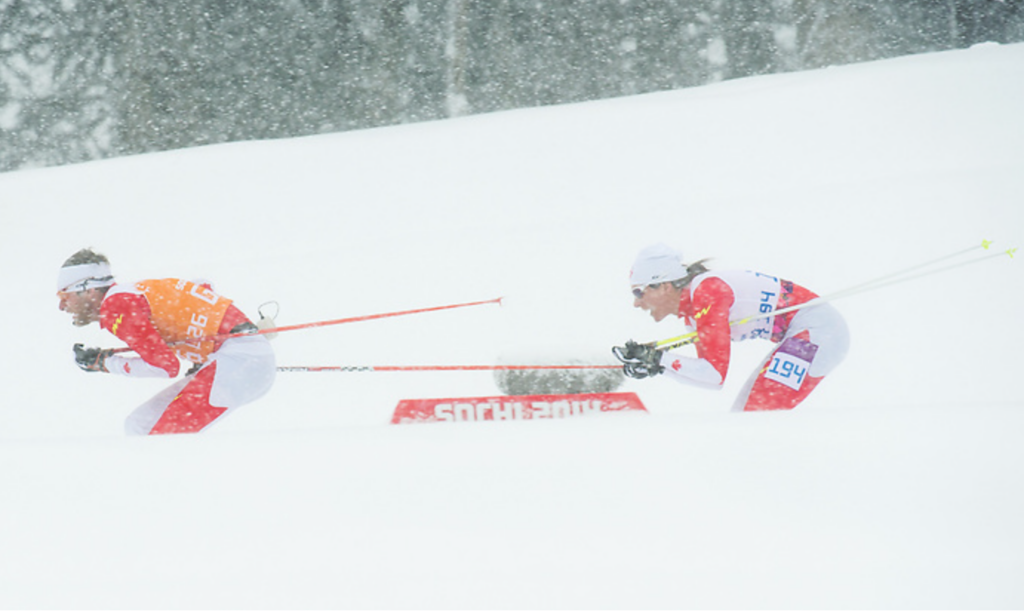 No stranger to sports (she downhill skied, played goalball and soccer, and even set world records in the sport of blind powerlifting in her youth) Weldon knew what her next challenge would be. A couple months later, she was beating the top national Para nordic athlete of the time and on track to make Team Canada at the 2010 Paralympic Games.
But her Paralympic dreams didn't stop with Para nordic skiing. About a year after she got into the sport, the national coach for Para cycling reached out to Weldon to see if she wanted to try tandem cycling. A mere 2 weeks after her first Paralympic Games experience with the Para nordic team, Weldon followed up with Cycling Canada. And thus, her career as a dual sport athlete began.
In total, Weldon competed at 4 Paralympics—two summer and two winter. And only 6 years after flipping through that serendipitous copy of Abilities Magazine, she took home a gold medal in road cycling alongside her guide, Lyne Bessette, in 2012.
Coaching a dual sport athlete
Weldon says without question her best years on the bike were when she was also training for skiing. It took some convincing to get her cycling coach on board though.
"My cycling coach was dead set against strength training. He wanted everything on the bike. The McKeevers were into cycling, so they understood the benefit for skiing. I really had to have Robin, [who was the Para nordic coach at the time] meet with my cycling coach to talk it out," Weldon says, "But when I stopped ski racing in 2015, my last years of cycling weren't as strong as the first years."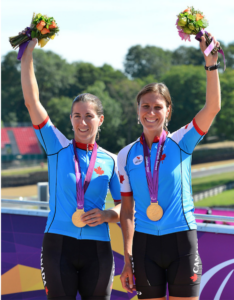 For Weldon, the challenge of being a dual sport athlete wasn't solely balancing two training schedules, but also two kids and a job at the hospital. She needed flexible coaching that supported her as both an athlete and a parent.
"The coaches had to adjust the training. I would do one training session before work and one after the kids went to bed. I brought my kids with me to training camps and that was something that the coaches were okay with," Weldon says.
Christina Picton, a fellow dual sport athlete, agrees that coaches' attitudes and support can make, or break, the experience of trying out a new sport. Picton has been a prominent figure in the Canadian Para ice hockey landscape since 2010. She captained the women's national Para ice hockey team and was the first woman to try out for the men's team.
In 2018, an athlete she was coaching in a "Learn to Sledge" program suggested she check out Para nordic. Initially rebuffing the idea, Picton, who has a congenital condition that impacted both her legs, eventually tried out the trails. Weeks later, she entered her first Para nordic ski race and a year later moved onto the international circuit, claiming a spot on Team Canada for the 2022 Paralympics.
"Tara [Chisholm], my hockey coach, saw that I had this opportunity to compete at higher levels and really improve as an athlete, and that there was a pathway to get to the Paralympic Games. She knows that's the dream, so she was nothing but supportive," Picton says.
Her coach on the "receiving" end, Patti Kitler, was equally supportive of Picton's relationship with hockey, encouraging her to pursue both sports for as long as she wanted.
Transferring skills from one sport to another
Going from Para ice hockey to Para nordic, Picton says that it wasn't just her physical skills that carried over, but the mental skills from competing at a high level in a different sport helped.
"At the Paralympics, which is something that I've dreamed of for many years, one of the coaches said, 'Wow, you're handling this so well! You don't even seem nervous'" Picton recalls, "I was so excited to be there, but I was calm. And I think that comes from the high pressure situations I had been in through hockey."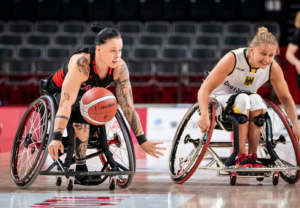 The benefits of participating in multiple sports are not lost on 5-time Paralympian and multi-sport athlete Cindy Ouellet. Ouellet already had a successful career as a 3-time Paralympian with Canada's wheelchair basketball program when she added winter sports to her summer slate. She picked up Para nordic skiing in 2017 and progressed quickly, having skied for about a year before competing at her fourth Paralympic Games in 2018.
Ouellet, who is also an accomplished boxer and CrossFit athlete, is closing her journey with Para nordic for now, but not because she's done with winter sports. Ouellet has her sights set on Para ice hockey, competing at the first-ever International Paralympic Committee-sanctioned women's Para ice hockey tournament, the World Challenge, with Team World in August.
Like Brianna Hennessy described in a previous article, for Ouellet, the push and pull combination of wheelchair basketball and Para nordic were complementary, although she identifies as more of a power athlete. The transition to hockey has been smooth in part because the poling motion of skiing is similar to that needed to drive a sledge forward on the ice. But like wheelchair basketball, hockey is a power-oriented team sport.
"I also think my boxing and CrossFit contribute to my strength. Everything transfers in some way," Ouellet adds, "I'm a firm believer in multi-sport and not just one specialization."
No one right path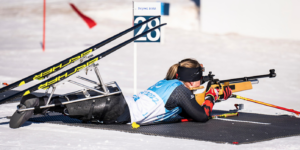 Weldon, Picton, and Ouellet have a collective 10 Paralympic appearances between them. All 3 women are multi-sport athletes from childhood and all 3 have represented Canada in Para nordic skiing.
On the surface, their experiences with the Canadian Para sport system may sound similar. But what their stories show is that there is no single "right" way to progress through sport, be it Para or not.
"Just remember to take care of your mental health as well as your physical health to avoid burnout," Ouellet advises, "Playing a lot of sports comes with a lot of pressure, a lot of stress, so make sure you lean on your support system, including your high performance director and your coaches and make sure everyone is on the same page."
For other athletes considering participation in multiple sports or a transition from one sport to another, Weldon, Ouellet and Picton's experiences speak to the importance of collaborative and flexible coach support and a sport system that empowers women athletes to reach their potential.
According to Picton, there's no downside to trying something new.
"If you don't try, you'll never know, right? You might crash and burn or you might not enjoy it, but you also might find something you really love." 
For more Para athlete transfer stories, checkout our profiles on Alex Hayward, Brianna Hennessy and Liam Hickey.
---
About the Author(s)
Caela Fenton, Ph.D., is a content specialist at SIRC. In this role she calls on her experience as a researcher within cultural studies of sport, and as a sports journalist, to help make sport and physical culture research accessible to a broad audience.
---
The information presented in SIRC blogs and SIRCuit articles is accurate and reliable as of the date of publication. Developments that occur after the date of publication may impact the current accuracy of the information presented in a previously published blog or article.