How "athlete transfer" is opening new avenues for development in Para sport
October 12, 2022
This blog is a part of a series created in collaboration with the Canadian Paralympic Committee and the Paralympic Athlete Transfer Task Force, spotlighting the opportunities and challenges of Para athlete transfer and multi-sport participation.
When Richard Peter retired from wheelchair basketball following a gold-medal performance at the London 2012 Paralympic Games, the then-40-year-old didn't think a second career as an internationally competitive athlete was in his future.
But 5 years later, he found himself back on the court—a badminton court.
Before quickly moving up the ranks in Para badminton, Peter anchored Canada's wheelchair basketball team through 5 Paralympic Games, bringing home 3 gold medals and 1 silver medal. And it didn't take him long to climb atop a new podium. He won Canada's national Para badminton championship in 2017, and claimed a bronze medal in men's doubles at the 2019 Parapan American Games in Lima, Peru.
Peter is one of a growing number of Para sport athletes finding success and enjoyment in more than one sport. And Para sport organizations are reaping the benefits too. An athlete like Peter brings a level of skill and experience that translates into more than just performance potential. These athletes act as valuable mentors for less experienced athletes. They provide coaches with an opportunity to develop their skillsets in new and innovative ways. And the Canadian Para sport system benefits by retaining a highly skilled athlete in the system.
A Para athlete who chooses to pursue a new sport or get involved in a second sport, or whose circumstances force them to leave their sport, is engaging in a process commonly referred to as "athlete transfer." Athlete transfer is not about the degree or potential of an athlete's "talent" or "skill." Rather, it's about the athlete as a whole person, with an emphasis on their agency, voice and the optimal fit for each individual.
That's the view of the Paralympic Athlete Transfer (PAT) Task Force, a collective of athletes, coaches and sport leaders working to guide the development and implementation of a national PAT framework and system. The task force came into existence after the Canadian Paralympic Committee, Own the Podium and researchers at York University partnered to engage the Para sport community in conversations about athlete transfer. Interviews with 48 athletes, coaches and high performance directors across 16 sports pointed to the need for a formalized transfer process that safeguards athletes' wellbeing and establishes a supportive culture around transfer.
Transfer and dual sport opportunities have been happening informally in Canada's Para sport system for many years. However, the system is rapidly changing. Athlete well-being and Safe Sport are top of mind, and a formalized system of PAT offers greater accountability and support for athletes navigating often uncharted pathways from one sport to another.
While the task force is led by the Canadian Paralympic Committee, it is not organizationally driven. Instead, it relies on diverse voices from across the Canadian Para sport system. Amid a cultural shift toward holistic, person-centred approaches in sport, the task force acts as a platform for Para sport athletes, coaches, researchers, and sport leaders to share their experiences and perspectives related to PAT.
For example, though the initial consultations provided a launching point for the development of a national PAT system and framework, the task force identified a need for greater athlete input. So, the group partnered with a Para sport researcher at the University of Alberta to design an anonymous survey. More than 30 athletes responded, providing detailed descriptions of their experiences transferring between sports, training and competing in more than one sport, and in the Para sport system more generally.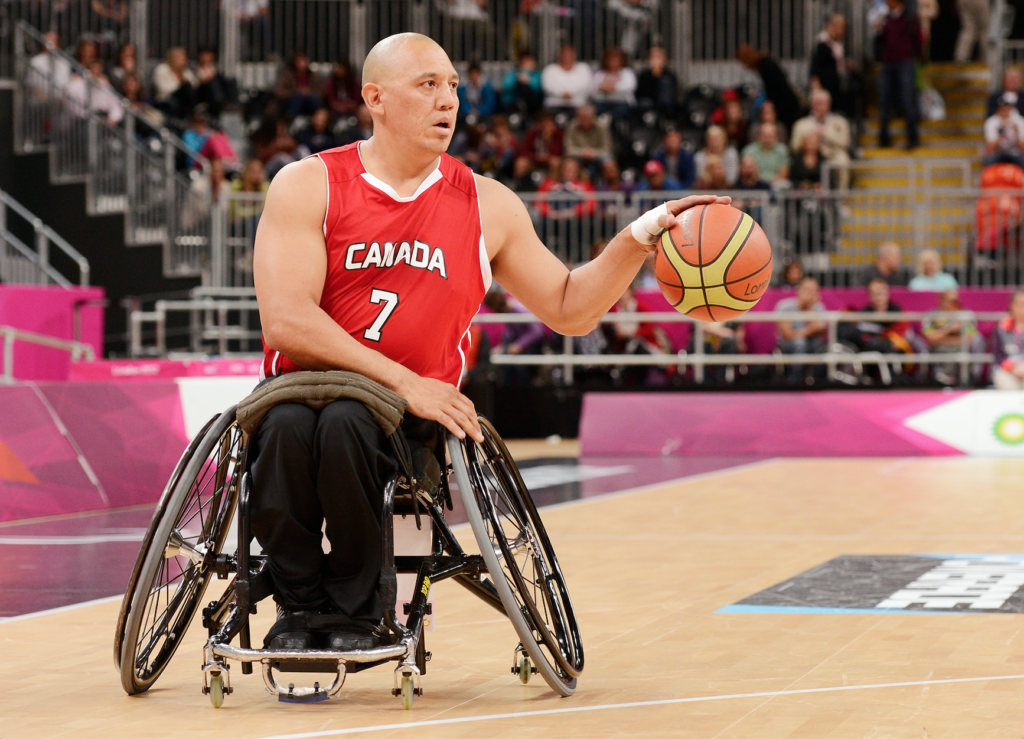 Athletes' responses reinforced the importance of supportive teammates, coaches, and national sport organizations in facilitating positive transfer experiences, but also highlighted instances where athletes felt pressured into making decisions about their sport involvement without a sufficient level of support or information.
Research shows that athletes may choose to leave a sport for many reasons, from low enjoyment to a lack of resources or a change in classification status. On the other hand, athletes who receive financial assistance to support their living and training expenses may feel obliged to stay in a sport, even in a less-than-optimal environment (for example, experiencing burnout or toxic relationships with teammates and coaches).
While national sport organizations and high performance coaches are naturally concerned with the health and performance of their teams, holding onto a skilled athlete who is in a less-than-optimal environment or simply wishes to try a new sport can limit potential benefits and even result in negative outcomes for the athlete. This, in turn, limits potential benefits for the team or even the entire organization.
So, the PAT task force wants to change the narrative: When it comes to fostering a healthy, sustainable Paralympic sport system in Canada, the athlete's best interests need to be at the centre of the equation.
The athlete-centered approach and potential benefits for athletes are what drives task force member Mike Whitehead's passion for the work. Whitehead, a 5-time Paralympian with the Canadian Wheelchair Rugby team and member of the CPC Athletes' Council speaks from his experience as a lifelong multi-sport athlete when he approaches the topic of transfer: "It's great physically for cross training and strength training. And then emotionally, I was able to play for fun. Sometimes, it has to be fun first." For Whitehead, the transfer conversation is about creating positive, safe environments where athletes are empowered to explore their potential.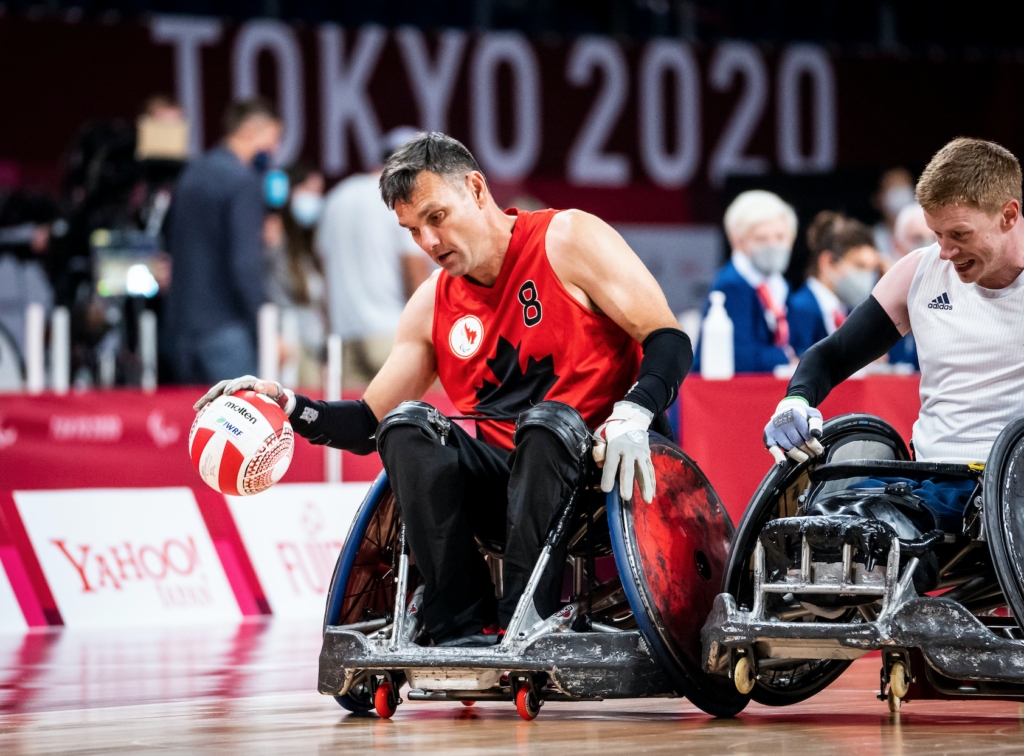 To this end, the task force is launching a series of stories showcasing real-world examples of athlete transfer in action. The stories will demonstrate how transfer can benefit not only athletes, but also coaches, sport organizations, and the broader sport system. They will also illustrate best practices for promoting positive transfer experiences that athletes, coaches, and administrators at all levels in the sport system can apply to their own work.
The stories will be published weekly and circulated widely through the Sport Information Resource Centre's communication channels. Stay tuned for the first story to drop on October 19th.
Related to the task force's goals, the Canadian High Performance Sport Strategy outlines a desired state where "Canada is holistically supporting our athletes throughout their high-performance sport career while increasing and sustaining our pool of podium potential athletes." For this to happen, Canada needs an athlete-centered and evidence-informed transfer system for Para athletes.
But for Para athletes like Richard Peter, the opportunity to pursue a high performance career in more than one sport isn't about the podium. While he isn't ruling out a campaign to earn a qualifying spot on Team Canada's Para badminton team for the 2024 Paralympic Games in Paris, it's the joy he finds in sport that stands out most to him.
"I guess just that I enjoy sports and have a lot of fun," he told the CBC of how he wants to be remembered. "And try to do my best."
If you have a story to share or you'd like to learn more about PAT, please contact Jenny Davey at JDavey@paralympic.ca.
---
About the Author(s)
Veronica Allan, Ph.D., is the Manager, Research and Innovation at SIRC. In this role, she leads SIRC's research and evaluation initiatives. She also solicits, supports and curates content from researchers, experts and thought leaders to mobilize knowledge for Canada's sport and physical activity sector. Her experiences as a researcher, journalist and athlete have equipped her with a unique skillset and passion for data, storytelling and sports!   
---
The information presented in SIRC blogs and SIRCuit articles is accurate and reliable as of the date of publication. Developments that occur after the date of publication may impact the current accuracy of the information presented in a previously published blog or article.