Getting girls back in the game: A conversation with experts and community leaders
March 18, 2022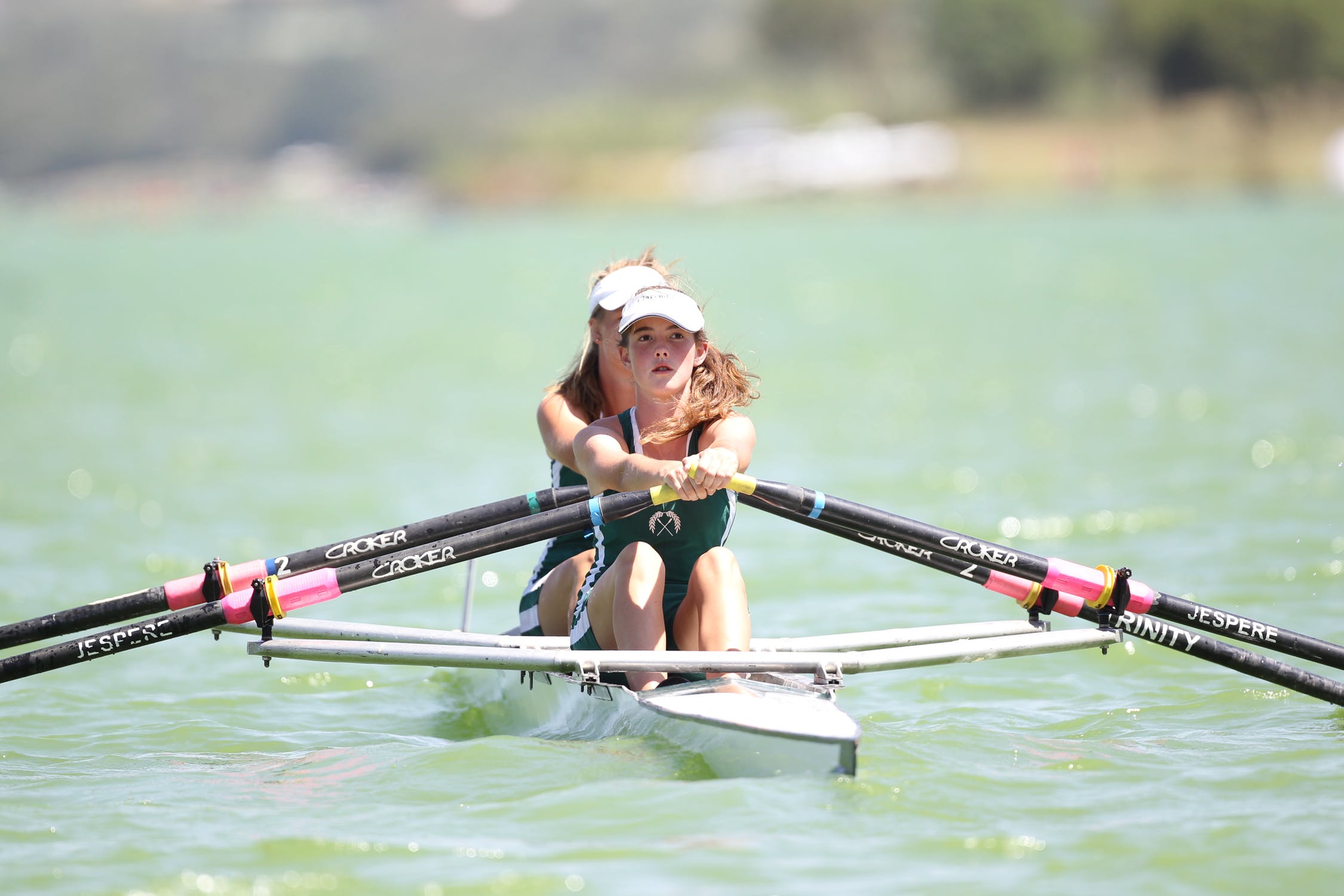 This blog recaps the first webinar in the 4‑part mini-series Engaging Girls and Women in Sport. SIRC and Canadian Women & Sport co-hosted the mini-series, which you can access or learn more about by visiting our SIRC Expert Webinars page.
—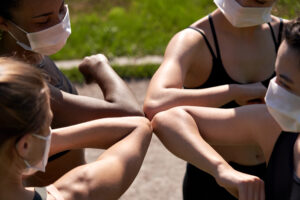 The COVID‑19 pandemic continues to disrupt the sport in Canada and around the world. While temporary closures were predictable during a global pandemic, their lasting impact is cause for concern. For example, research shows that youth sport participation is decreasing, especially among girls. Even before COVID‑19, as many as 62% of Canadian girls weren't involved in any sports.
To better understand the impact of the pandemic on Canadian girls' sport participation, Canadian Women & Sport partnered with E-Alliance and Canadian Tire Jumpstart Charities. They surveyed girls aged 13 to 18 and parents of girls aged 6 to 12. Their report, COVID Alert: Pandemic Impact on Girls in Sport, reveals that 1 in 4 Canadian girls (6 to 18 years) who participated in sport at least weekly prior to COVID‑19 aren't committed to returning to sport once COVID‑19 restrictions disappear.
The first webinar in the mini-series was Getting Girls Back in the Game. The webinar involved 3 panelists, including a sport researcher and community sport leaders. They discussed the research behind the report and how these trends are playing out on the ground in Canada. This blog post highlights key takeaways from their discussion, including common issues and barriers affecting girls' sport participation and potential solutions for getting girls back in the game.
Webinar panelists included:
Ann Pegoraro, Ph.D., Co-director of E-Alliance and Director of the International Institute for Sport Business and Leadership at the University of Guelph
Raine Paul, Athletic Director of Edmonton Tsunami Water Polo Club
Melanie Bradley, General Manager of Brams United Soccer Club
Common issues and barriers affecting girls' sport participation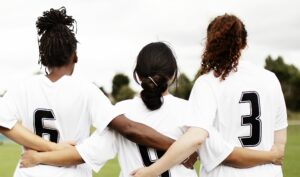 The panelists kicked off the webinar by reflecting on how the findings of the COVID Alert report mirrored what they saw in their own communities. Paul noted that the effect of the pandemic on girls' participation in her water polo club varied. Girls in the high performance group were less interested in coming back to training than younger athletes, possibly reflecting a shift in priorities. Pegoraro pointed out that access to sports, through schools for younger girls and community-based organizations for older athletes, may account for differences in participation by age group. Meanwhile, Bradley confirmed that some of her younger soccer players experienced poor mental health and limited opportunities for social connection during the pandemic.
According to the panelists, cost has been the most common barriers to girls' sport participation during the pandemic. Financial barriers include a loss of funding opportunities for community-run sports clubs and families' concerns over their ability to cover participation fees, especially with uncertainties about pandemic closures.
Another barrier is the lack of social connection. While having peers who play sports helps create positive environments for girls and increases girls' engagement, the opposite is also true. "Missing friends was key," according to Pegoraro. "That social connectedness is a lever point of trying to figure out what we can learn to bring groups back together."
Finally, spending time away from sports can change girls' interest in participation, commitment to training or confidence in their athletic ability.
Getting girls back in the game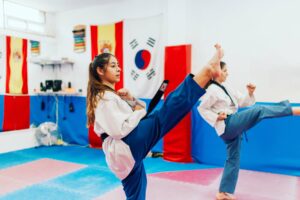 Reflecting on these barriers, the panelists shared their recommendations on how sports leaders can help get girls back in the game:
Collaborate across sports
Conventional approaches encourage girls to choose between sports. Instead, Bradley suggested collaboration across sports and between clubs. Teaming up with other organizations to share best practices can help encourage girls to stay in sports.
"I think leaning into organizations around you, in sharing resources, [is] important. Pre-pandemic, a lot of us held cards to our heart and were not as open about struggles. The pandemic has showed us all that it's time to open up and work together."

Melanie Bradley
Encourage athletes to try new roles
One way to reignite girls' interest in sport is through new roles, which can include coaching, refereeing or decision-making roles. A great way to keep girls in sport is to encourage them to stay involved in ways that speak to their interests.
"We did lose a fair number of our high school girls. We lost them as athletes. However, as a club we tried to connect to them to retrain them as officials or coaches. We lost athletes through the pandemic, but we didn't necessarily lose all of those girls from sport."

Raine Paul
Create safe spaces allowing girls to return at their own pace
The pandemic has negatively affected the physical and mental health of many Canadians. That's why it's vital to create safe spaces to allow girls to return to sport at their own pace. Flexible schedules with varying commitment levels can help athletes avoid physical injury. Meanwhile, being mindful of the potential changes to athletes' confidence levels as a result of spending time away from sports, can help address the mental challenges.
"We also have to be aware that girls are going to be super self-conscious as they come out of bedrooms and houses and lack of activity. And so, thinking of ways that you can bring them back into sport environments in a way where they're less self conscious about their body [is important]."

Ann Pegoraro
Future directions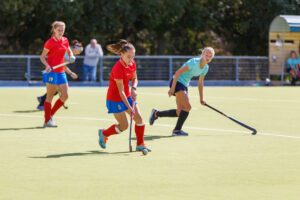 Wrapping up the discussion, the panelists identified several success factors that can help encourage girls' sports participation. Policy changes were the first item on the panelists' list. Pegoraro noted that government policy can help to drive funding for future sports opportunities for girls and women and break down existing financial barriers.
The second success factor was building positive social influences. This can be done by having positive role models among girls and women, encouraging social connection through "buddy systems" within clubs and organizations, and supporting parents in getting active and understanding the importance of sports for children.
The final factor was ensuring that clubs and organizations address safety concerns in the context of the COVID-19 pandemic. They must also follow recommended health guidelines to help encourage more girls to get back in the game.
Although it isn't clear yet when the pandemic will end or what its lasting impacts may be, we can take steps to reduce its effects on youth sport participation, especially among girls. Understanding barriers to sport participation, considering creative ways of supporting girls' return to sport, and identifying ways to ensure continued sport participation in the future can help us all work together to get girls back in the game.
About the panelists
Find out more about the webinar panelists, access a recording of the Getting Girls Back in the Game webinar or learn more about the Engaging Girls and Women in Sport mini-series by visiting the SIRC Expert Webinars page.
About Canadian Women & Sport
Canadian Women & Sport is dedicated to creating an equitable and inclusive Canadian sport and physical activity system that empowers girls and women. The aim is to empower them as active participants and leaders, within and through sport. With a focus on systemic change, we partner with sport organizations, governments, and leaders to challenge the status quo and build better sport through gender equity.
---
About the contributor(s)
Annabel Chan is a SIRC volunteer and a medical student at Queen's University. She graduated from Western University, where she studied business and science and played soccer. Through her experience as a student-athlete, Annabel gained a passion for encouraging youth sport participation, particularly among girls and women. She hopes to stay involved in the sports community and incorporate the principles of healthy active living in her future career.
Marina Khonina is the Senior Research Coordinator at SIRC. They hold an MA in Sociology from Simon Fraser University, where they studied sporting cultures and women athletes' relationship with food. With a background in writing and communication, Marina has a special interest in knowledge translation in sport and health sciences. Marina is also a track and field athlete who competes in sprinting events.
---
The information presented in SIRC blogs and SIRCuit articles is accurate and reliable as of the date of publication. Developments that occur after the date of publication may impact the current accuracy of the information presented in a previously published blog or article.