Want to Win? Focus on Communication
September 2, 2020
This blog is the third installment in a series in collaboration with Queen's University. As an assignment to build knowledge mobilization skills, Dr. Luc Martin, Associate Professor in the School of Kinesiology and Health Studies, tasked students in his third year team dynamics course to write a SIRC blog. The top five were submitted to SIRC, and will be published over the next few months.
It is May 31, 2018: the final seconds of game one of the NBA finals between the Golden State Warriors and Cleveland Cavaliers are slipping away and JR Smith is unaware of the time. He dribbles the ball out of the key rather than attempting a shot to win the game. The lack of communication amongst teammates cost the Cavaliers the game and resulted in conflict within the team. The questions remains: why was no one communicating at the most critical point in the game? This blog explores important concepts relevant to team communication and provides practical strategies for coaches and athletes interested in improving the way their team communicates.
The benefits of communication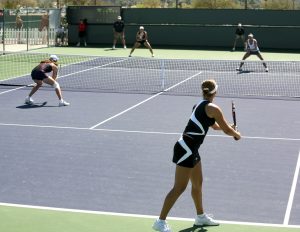 Communication is an essential process for any group—without it, there is no sense of collaboration or understanding among members. Communication is key for identifying and agreeing on objectives, evaluating and adjusting performance, and for enabling effective team functioning. Indeed, communication can often be the difference between winning and losing. For example, in NCAA Division 1 women's doubles tennis, winning teams exhibited two-times more communication than losing teams (Lausic et al., 2009). Interestingly, despite the countless studies that emphasize the importance of communication, limited resources exist that are devoted to helping coaches and athletes become better communicators (Hanson, 2019).
Developing team communication
Effective teams can share information in a range of different ways, but the eventual goal should be to create "shared knowledge." This can be achieved through two methods—creating transactive memory systems or strengthening shared mental models.
Transactive memory is a knowledge sharing system that often develops in relationships or groups where people assume responsibility for different knowledge areas and rely on each other for information (Ren & Argote, 2011). A set of experiments showed team performance to improve when members divided their cognitive tasks more effectively (Kameda et al., 2015). A great example of this is the relationship between Michael Jordan and his teammates from the Chicago Bulls in 1995-1998. The division of tasks and clear understanding of roles amongst Jordan, Dennis Rodman, Scottie Pippen, and Steve Kerr resulted in the most powerful Bulls team yet—as transactive memory improved, so did the team's overall performance. Generally, changes in team membership may make it difficult to maintain a high level of transactive memory, so it is important to remain as consistent as possible to grow as a team, or to make sure that incoming members are brought up to speed as quickly and efficiently as possible.
Shared mental models represent common beliefs about group objectives, how to best achieve those objectives, and what it means to be a member of a team (Mathieu et al., 2000). Teammates who share mental models can be described as being "on the same page." For example, Lebron James and Dwayne Wade were described as demonstrating strong shared mental models during their time playing together on the Miami Heat from 2010-2014 (Friel, 2017). Their striking chemistry stemmed from their ability to anticipate one another's actions. Shared mental models are important to build in a team to communicate efficiently and anticipate behaviours amongst teammates.
Strategies to improve team communication
There are several ways to establish transactive memory and shared mental models:
Performance reviews – Reviews of individual and team performance with athletes and coaching staff can build a common understanding of what works and what does not, and establish priorities for further development. These can also be an opportunity to allow athletes to take a leadership role and demonstrate communication-based expectations within a team.
Team training – Employing simulations where the team works through problems and increases their shared understanding of preferred systems/playing style and overarching team objectives is a way to build communication skills. These opportunities enable athletes to reflect on the impact of their in-game decisions, push through problems as a team, and understand the expertise and tendencies of teammates.
Planning – Reviewing team objectives and having brainstorming sessions to discuss collective actions can be valuable in helping members understand other perspectives. These sessions will also help a group understand different formal and informal roles and ensure everyone is on the same page moving forward.
Looking back to 2018
If the Cavaliers had better communication practices through transactive memory or shared mental models, would JR Smith have made the mistake seen around the world? With these assets, his teammates might have spoken to each other on the floor before the whistle blew, ensuring everyone was on the same page about the score and the objectives for the next possession; or Smith may have been able to better anticipate his teammates actions having learned from his teammates' tendencies and expertise. It is clear that many teams do not have it all figured out when it comes to optimizing performance, which is what in part, makes watching sports exciting. All you can do as a coach or an athlete is put your team in the best possible position to succeed given the opportunity. One way to do that is to emphasize communication.
---
About the Author(s)
Andie MacPherson is a basketball player, coach, and official. She is the Senior Student Athletic Therapist for the Queen's Varsity Men's Rugby team, and in the future would like to work with a professional sports team on the medical staff as an athletic therapist and help improve the health of top performing athletes.
References
Friel, J. (2017, September 29). Ranking LeBron and D-Wade with the Best Alley-Oop Combos in the NBA. Retrieved from https://bleacherreport.com/articles/1096519-ranking-lebron-and-d-wade-with-the-best-alley-oop-combos-in-the-nba
Hanson, B. (2019, September 17). Importance of Communication in Sports. Retrieved from https://athleteassessments.com/importance-of-communication-in-sports/
Kameda, T., Vugt, M. V., & Tindale, R. S. (2015, March 12). Evolutionary Group Dynamics. Retrieved from https://www.sciencedirect.com/science/article/pii/B9780080970868810405
Lausic, D., Tenenbaum, G., Eccles, D., Jeong, A., & Johnson, T. (2009). Intrateam Communication and Performance in Doubles Tennis. Research quarterly for exercise and sport. 80. 281-90. 10.5641/027013609X13087704028598.
Mathieu, J., Heffner, T., Goodwin, G., Salas, E., & Cannon-Bowers, J. (2000). The Influence of Shared Mental Models on Team Process and Performance. Journal of Applied Psychology. 85. 273-283. 10.1037/0021-9010.85.2.273.
Ren, Y., & Argote, L. (2011). Transactive memory systems 1985-2010: An integrative framework of key dimensions, antecedents, and consequences. Academy of Management Annals, 5(1), 189-229. https://doi.org/10.1080/19416520.2011.590300
---
The information presented in SIRC blogs and SIRCuit articles is accurate and reliable as of the date of publication. Developments that occur after the date of publication may impact the current accuracy of the information presented in a previously published blog or article.