Examining Difference: LTAD and Athletes with a Disability
April 6, 2016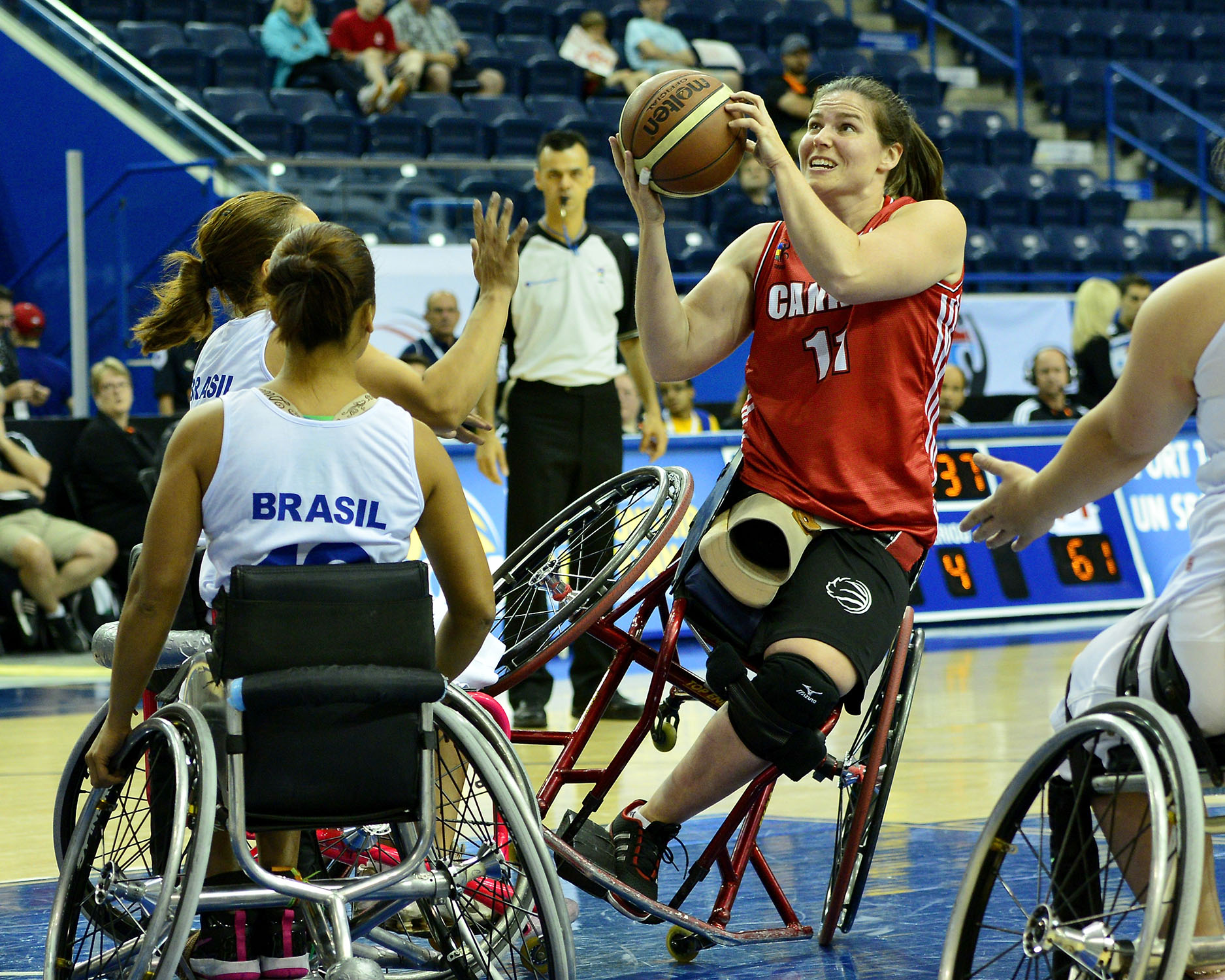 Canada's Long Term Athlete Development Model offers an important conceptual framework to chart athlete development along the continuum of sport participation from playground to podium. Yet among athletes with a disability, each of whom enters and engages within the sport system in a unique way, it can be difficult to delineate a common pathway.
Individuals with disabilities come at sport from distinct angles. Those who acquire a disability later in life may have already acquired sport experience as able-bodied participants, or they may be completely new to sport. Alternatively, athletes born with a disability may gain early exposure to sport or conversely, be sheltered from participation and enter the sport system as older athletes without the physical literacy typically acquired by younger able-bodied participants. Moreover, disabilities, and even degrees of disability can differ greatly from one to another, so that the stages of development experienced by an aspiring wheelchair basketball player may diverge from the path followed by a boccia player, a visually impaired swimmer, or a blind goalball player. For these reasons, it's problematic to create a framework encompassing sport development among athletes with disabilities taken as a whole.
The development of two additional early LTAD stages, Awareness and First Involvement, have been instrumental in helping to communicate sport opportunities to individuals with disabilities and their support networks, and as a way of ensuring a positive first experience among these athletes. However, to the extent that implementing these stages may open doors of participation, it's important to remember that this is only a first step. Without a subsequent transition into individualized programming and a system-wide approach nurturing the unique attributes of athletes with disabilities over time, more of these prospective athletes may unfortunately slip through the cracks.
Undoubtedly, LTAD has helped frame our understanding of the crucial stages of athlete development essential to high performance success and lifelong sport participation. This is certainly true for many athletes with disabilities also, but could more be done to strengthen LTAD pathways among this group? Some suggestions which may help to animate LTAD among athletes with disabilities include:
Creation of more sport-specific LTAD models for athletes with disabilities – this has occurred in a number of sports, notably Cycling and Para Nordic Skiing;
Creation of disability sport-specific LTAD models – the Canadian Blind Sports Association's LTAD for goalball, played predominantly among the blind or visually impaired, is one example;
Development of individual sport plans, similar to Individualized Education Programs, to support and track development of up-and-coming athletes over time;
Streamlining our sport system so that organizations focus their work on a specific LTAD stage and collaborate in supporting athletes to transition from one stage to the next.
LTAD has informed our approach to sport development here in Canada and influenced sport delivery models around the world. Although the diverse experiences and needs of athletes with disabilities make it difficult to create a model which is broadly applicable, individualized planning and a system-wide examination of how best to support these athletes along their own development continuum may help to customize LTAD for athletes of all abilities.
Works Consulted
LTAD Stages. Canadian Sport for Life. Accessed online, March 11, 2016.
Legg, David. Special Report: CS4L for Athletes with a Disability. Prepared for Canadian Sport for Life, 2011. Accessed online, January 8, 2016.
No Accidental Champions: LTAD for Athletes with Disabilities (2nd Edition). Canadian Sport for Life, 2011. Accessed online, February 25, 2016.
About the Author
Jason has proudly represented Canada at 4 Paralympic Games, winning 5 medals in middle distance track events against other blind runners. He has been a member of the national Para Athletics team since 1998, and away from the track, has sought to promote inclusive physical activity so that more people with disabilities might catch the physical activity bug. Along with his guide runner, Josh Karanja, Jason hopes to represent Canada at the Rio de Janeiro Paralympics in 2016.
---
---
The information presented in SIRC blogs and SIRCuit articles is accurate and reliable as of the date of publication. Developments that occur after the date of publication may impact the current accuracy of the information presented in a previously published blog or article.