Entering the Positive World of Yoga
August 19, 2014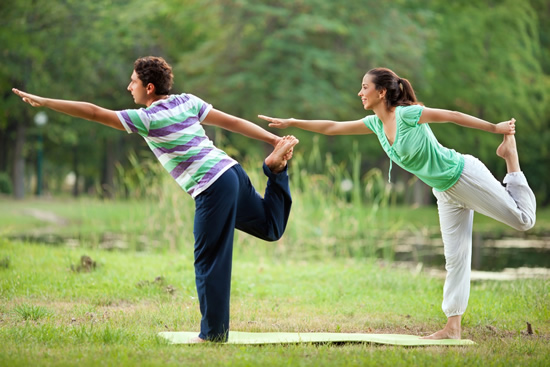 By Jessica Price
Algonquin Sport Business Management student
Yoga is an ancient tradition that focuses on breathing, simple mediation, and body posture. Today, yoga has become increasing popular because people use it as a means to good health and relaxation. With heart disease on the rise, and stress being one of the major contributors it is no wonder people are attracted to the holistic view of connecting the body, mind and spirit.
Participating in yoga can:
Recent research has shown that yoga instructors, when compared to healthy, similar-aged volunteers, had less evidence of vertebral disc degeneration that naturally occurs with age. The researchers speculated that the bending and flexing of yoga teachers helped to push nutrients through the outer layer of the discs to make them healthier.
Yoga can have a positive effect in many areas: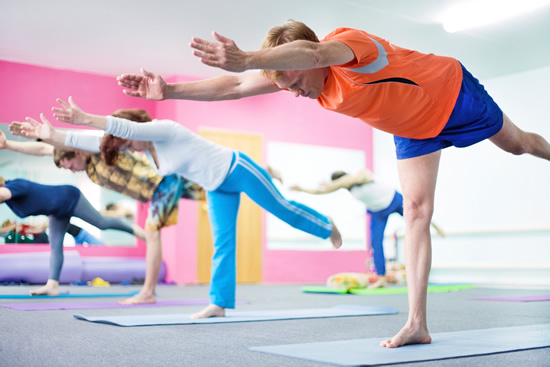 Sedentary lifestyles
People at risk for type II diabetes
Injury recovery
Overall, yoga helps promote a healthier lifestyle and can be adapted to suit your fitness needs.  People are motivated to participate in yoga because of the increase in flexibility, sense of stress relief, improvement of physical and mental fitness, and knowledge that participating may improve well-being. There are many different styles of yoga to try, choose one that best fits your active lifestyle and help determine the benefits you wish to gain from practicing yoga.
References from the SIRC Collection:
1. Budilovsky, Joan, Adamson, Eve. The Complete Idiot's Guide to Yoga. Indianapolis, Indiana: Alpha Books.
2. Greenbaum, L. The benefits of yoga and personal training. Fitness Business Canada. Aug 2013; 14(4):304.
3. Evans, S., Tsao, J.C.I., Sternlieb, B., Zelter, L.K.. Using the biopsychosocial model to understand the health benefits of yoga. Journal of Complementary & Integrative Medicine. 2009; 6(1):24.
4. Concordia University. Stress management. Concordia University Health Services.
---
---
The information presented in SIRC blogs and SIRCuit articles is accurate and reliable as of the date of publication. Developments that occur after the date of publication may impact the current accuracy of the information presented in a previously published blog or article.