This article presents a case study of how stakeholder collaborations can maximize engagement. The case is based off of a collaboration between the Sport Information Resource Centre and Dr. Ann Pegararo from Laurentian University exploring an analysis of social media communications around important announcements in the conversation around concussion in sport.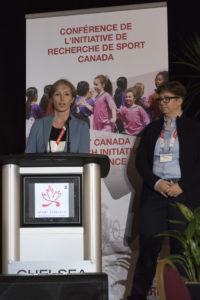 Learnings show:
Analytics help identify social media influencers
Working together to build and expand the network
Using the data to report on impact, reach, engagement with funders, stakeholders, sponsors
Communication Strategies for sport, policy & programs
Social Listening Analytics:
Listen: identify communities, influencers and connections
Learn: what is being shared in communities/by influencers, what questions are asked,
Lead: with relevant content for communities/influencers
The SIRC Partnership: continue to listen to the dialog around concussions and feed analytics into communications plan (learn), bringing academic research/analysis to strategic decision making process (lead)
2017 Sport Canada Research Initiative (SCRI) Conference Knowledge Transfer Presentation
---
---
The information presented in SIRC blogs and SIRCuit articles is accurate and reliable as of the date of publication. Developments that occur after the date of publication may impact the current accuracy of the information presented in a previously published blog or article.