Athlete Perspective: How to manage social media during competition
February 19, 2019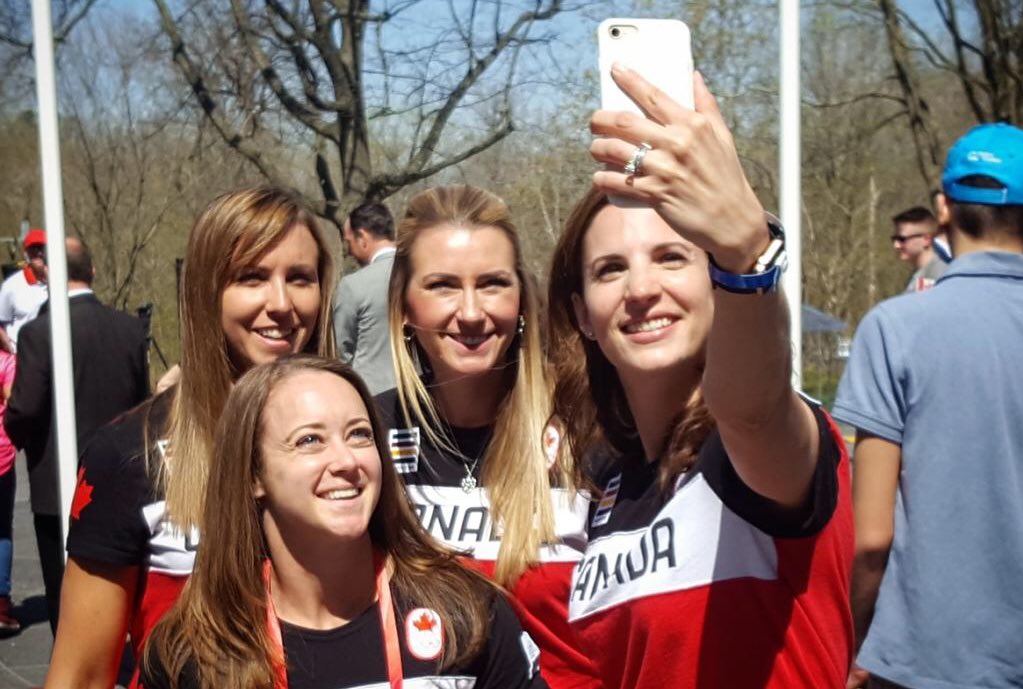 SIRC's Athlete Perspective series provides insight and recommendations on key issues from an athlete's perspective. The collection of blogs and SIRCuit articles profiles Canada's Olympic and Paralympic athletes and taps into their lived experience.
While social media can have many positive uses for athletes, such as interacting with fans, creating a brand, and providing value for sponsors, unfortunately, engaging in social media can hinder athletic performance.
At the beginning of the last quadrennial, my curling team had ongoing discussions with our support team about social media use, both for us as individuals as well as for our team. Our support team suggested that social media could hurt our performance on the ice for a number of reasons:
Social media has been found to increase levels of anxiety in athletes, which could lead to poor performance.
It can give the public direct, uncensored access to athletes, and creates opportunities for people to say negative and hurtful things. Reading these comments could affect performance and mental well-being.
Using social media can be time consuming—time that could be spent in numerous other ways, including training and preparing for competition.
Our support team suggested something radical—that we eliminate our social media use completely. We decided that it wasn't realistic to go totally dark, but we began a journey that took us from 2013 through to Pyeongchang. Through it I became aware of my social media habits and made some changes that I believe have had a positive impact on my on-ice performance as well as my mental well-being.  Here are the steps we followed:
It can be eye-opening to see exactly how many minutes of your day are spent on social media. In fact, just being aware of a habit can be enough to change it. In addition to time spent, we also tracked our emotional quality and how engaging with social media changed our moods.
Disable push notifications
This was a simple change that made a huge difference. Turning off notifications removed a frequent prompt to engage with social media.
This doesn't mean deleting your account, just the app on your phone, so you have to log in from another device like a computer or iPad to access your accounts. I found this significantly reduced my overall daily social media time.
Through our tracking, it became clear for me that social media was a time-consuming habit. I realized I was reaching for my phone when I was bored, so I started carrying a book with me. It's much easier to change a habit when you have something else to replace it.
We used the quadrennial before the 2018 Winter Olympic Games to try different levels of social media engagement. For some events we had a total social media blackout. For others we left it up to each individual player. We tracked it and worked with our support team to figure out what we each need.
Create guidelines for acceptable use
Instead of an outright ban, our team decided to allow each player to decide how much she wanted to engage with social media. We created some shared guidelines, and had the understanding that we were each responsible for making decisions around social media use that would lead to our best performances on the ice.
Get help managing your accounts
It can be really hard to go dark on social media, especially during major events when there is more attention on you as an athlete. This can be a valuable opportunity to engage with fans and sponsors and build your brand. We have a trusted friend manage our team accounts, so he can filter the messages we receive and post content to our accounts.
---
About the Author(s)
Lisa Weagle plays lead for Ottawa's Team Homan, the number one ranked women's curling team in the world. She is an Olympian, World Champion, three-time Canadian Champion, and ten-time Grand Slam of Curling champion. She worked for over ten years as a communication advisor in the federal government, and is currently taking the Certificate in Business program at the Smith School of Business.
---
The information presented in SIRC blogs and SIRCuit articles is accurate and reliable as of the date of publication. Developments that occur after the date of publication may impact the current accuracy of the information presented in a previously published blog or article.