Sport Information Resource Centre, Coaching Association of Canada and Health Canada Launch Air Quality Health Index (AQHI) E-learning Module
March 21, 2023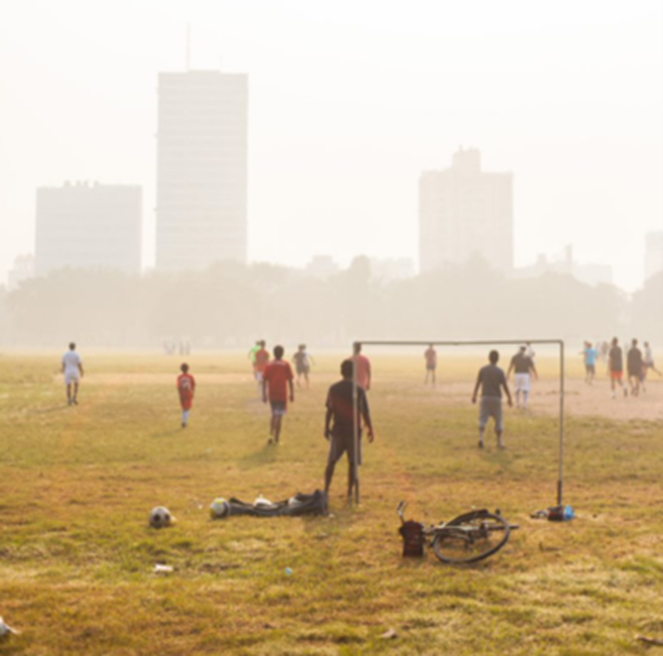 Canada's most trusted partner in advancing sport knowledge is raising awareness of the importance of the AQHI as it relates to athlete health and empowering sport leaders to make informed decisions about air quality.
March 21, 2023
Ottawa – The Sport Information Resource Centre (SIRC), in partnership with Health Canada and conjunction with the Coaching Association of Canada (CAC), is excited to announce the launch of its new Air Quality Health Index (AQHI) e-learning module designed for sport administrators, parents and athletes. This new tool provides important information on air quality and its impact on athletic performance and overall health.
The AQHI is a health protection tool developed by Health Canada and Environment and Climate Change Canada to help individuals make decisions around air quality in relation to their health. The new e-learning module provides athletes, parents and sport administrators with information about air quality, as well as guidance on how to adjust training and competition plans accordingly. This information can be critical for athletes with asthma or other respiratory conditions, who may be more sensitive to poor air quality.
"SIRC is thrilled to be able to provide this tool to the Canadian sport community and help keep our youth athletes safely in competition," said Debra Gassewitz, CEO of SIRC. "We know that air quality can have a significant impact on athlete health and performance and this new tool will help coaches, parents, and athletes make informed decisions about training and competition."
The AQHI module is easy-to-use and can be accessed online through SIRC's website and in the Locker, the CAC's education database to access and manage coach training and records.
"The CAC is happy to host this important module in the Locker," said Lorraine Lafrenière, CEO of the CAC. "We are proud to enhance knowledge mobilization and offer new professional development opportunities to coaches through our partnerships with organizations like SIRC."
According to Health Canada, every individual reacts differently to air pollution. Even Canadians who are relatively fit and healthy can experience symptoms when exercising or working outdoors if pollution levels are higher than usual. To minimize exposure to air pollutants, check your AQHI and follow the recommendations that accompany the reported AQHI values.     
For more information about the AQHI module and other resources available through SIRC, please visit the SIRC website.
About SIRC
Incorporated in 1973, SIRC, the Sport Information Resource Centre, is Canada's leader and most trusted partner in advancing sport through knowledge and evidence. SIRC is committed to engaging with organizations and individuals involved in the development of sport, recreation and physical education in Canada and around the world, to enhance the capacity of our shared community to foster growth and the pursuit of excellence.
About the Coaching Association of Canada 
The Coaching Association of Canada unites stakeholders and partners in its commitment to raising the skills and stature of coaches, and ultimately expanding their reach and influence. Through its programs, the CAC empowers coaches with knowledge and skills, promotes ethics, fosters positive attitudes, builds competence, and increases the credibility and recognition of coaches. For more information, please visit www.coach.ca, follow us on Facebook, Twitter, LinkedIn, or Instagram. 
About Health Canada
Health Canada is the Federal department responsible for helping Canadians maintain and improve their health, while respecting individual choices and circumstances.
---
---
The information presented in SIRC blogs and SIRCuit articles is accurate and reliable as of the date of publication. Developments that occur after the date of publication may impact the current accuracy of the information presented in a previously published blog or article.