After concussion: Student-athletes return-to-learn
March 11, 2015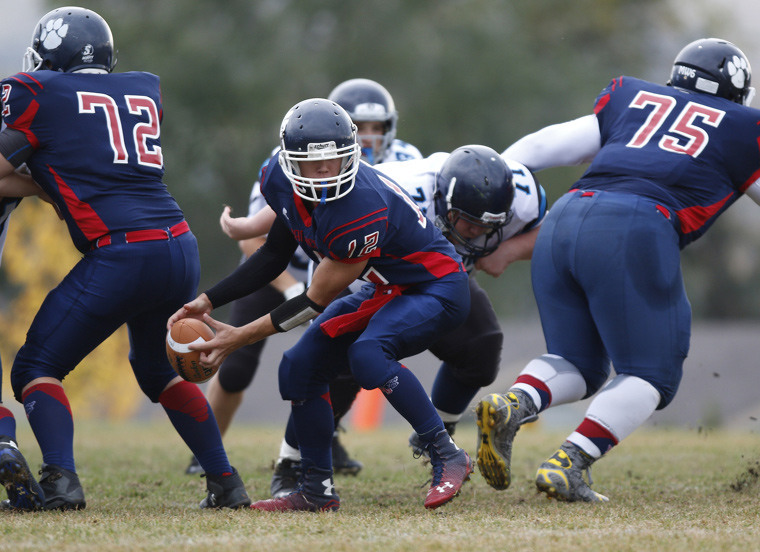 When a high school age student athlete receives a concussion, it's important that all adults that interact with that student know how to provide the best atmosphere for them when they return to school. While health care professionals are increasingly being made aware of how to recognize a concussion and the recommendations for care of a concussed patient, teachers, principals, guidance counselors and coaches need to be just as aware of how student-athletes', both physically and academically are affected so they can ensure their health as well as educational growth.
A concussion is the most common sports injury an athlete can sustain. While most concussed athletes will only have mild symptoms and short-term effects, there are a few people that experience debilitating side-effects that can last weeks or months. Since there are no outward physical indications a person has suffered a concussion, school officials may fail to recognize when a student might require environmental or academic adjustments. Parachute Canada recommends parents and educators create a return-to-learn plan to provide an individualized learning plan for a concussed students. Below are some signs and possible solutions to consider when creating a return-to-learn plan:
If the student can't concentrate or is having difficulty retaining new information, educators can offer up new material verbally and in written form. Repetition, one-on-one instruction or breaking down complex directions into individual steps may also help the learning process.
Have they changed the way they interact with other students? If they are irritable with others or get frustrated easily, frequent breaks might help to alleviate their stress. Try to eliminate distractions by placing the student in priority seating or consider small group instruction.
Do they have trouble completing school assignments or tests? An inability to focus may affect a students' ability to do homework or complete assignments, as such, an educator may offer extra time to complete the work or decrease the length of the assignment. Send assignments, due dates, and test dates to parents so they can help the student keep track of their schedule.
Can they retain factual information? Subjects such a math, science and history may be particularly difficult for a concussed student. It's recommended that new concepts be introduced slowly and repeatedly and the student be provided with verbal as well as written instructions.
School officials should also be aware that a student's surroundings can also negatively affect them. Bright lights and loud noises from a school cafeteria or hallway as well as a music or shop class can be especially problematic. Watching videos, slide presentations or using computers may require minor adjustments due to potential light sensitivity, such as allowing the student to wear sunglasses or turning down a screen's brightness.
Educators are in a unique position to be able to spot subtle changes in a returning student-athlete's behaviour and have the ability to offer up assistance and adjustment of expectations when necessary. It's recommended that student-athletes avoid participating in sports until they are able to attend school without extra accommodations. Awareness, flexibility, and an understanding of a concussed student's needs are key elements to making the return-to-learn and eventual return-to-play as smooth as possible.
References from the SIRC Collection:
Broglio S, Macciocchi S, Ferrara M. Neurocognitive Performance of Concussed Athletes When Symptom Free. Journal Of Athletic Training (National Athletic Trainers' Association). October 2007;42(4):504-508.
Gessel L, Fields S, Collins C, Dick R, Comstock R. Concussions Among United States High School and Collegiate Athletes. Journal Of Athletic Training (National Athletic Trainers' Association). October 2007;42(4):495-503.
McGrath N. Supporting the Student-Athlete's Return to the Classroom After a Sport-Related Concussion. Journal Of Athletic Training (National Athletic Trainers' Association). September 2010;45(5):492-498.
Saunders E, Burdette G, Metzler J, Joyner A, Buckley T. Knowledge of Coaching Education Students Regarding Sport-Related Concussions. Athletic Training & Sports Health Care: The Journal For The Practicing Clinician. January 2013;5(1):11-19.
Schmies H. Putting Our Heads Together: Collaborating for Student Success after Concussion. JOPERD: The Journal Of Physical Education, Recreation & Dance. October 2014;85(8):5-8.
---
---
The information presented in SIRC blogs and SIRCuit articles is accurate and reliable as of the date of publication. Developments that occur after the date of publication may impact the current accuracy of the information presented in a previously published blog or article.