2015 IIHF World Junior Championships and the use of Emotional Intelligence
December 18, 2014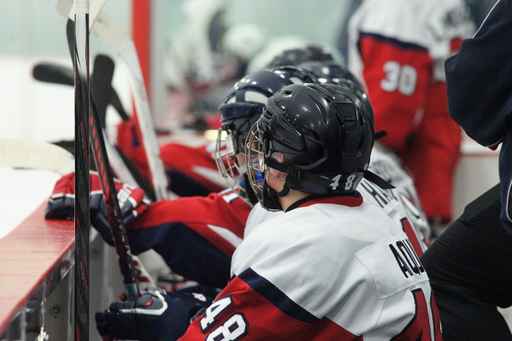 The 2015 IIHF World Junior Championship, which takes place from December 26, 2014 to January 6, 2015, will be showcasing some of the best young hockey plays under-20 years of age in the world. The tournament will have 10 national teams divided into 2 groups during the round-robin and will be hosted in the cities of Montreal and Toronto.  The Canadian junior team heads into this tournament after winning a bronze medal in 2012 and gold in 2009.
Over the years, the World Junior Championship has been a breeding ground of future NHL superstars and Olympians such as Wayne Gretzky, Mario Lemieux and Sidney Crosby.  The 2015 edition should be no different as the participating young players have very promising futures.
Although these players are very skilled and have high hockey IQs, one challenging factor is getting them to play as a group in a short amount of time. The pressures of representing your country and the emotions of learning a new or different system, your role on the team and understanding your new teammates can be exciting for some and frustrating for others. In this kind of situation, players who have a greater level of emotional intelligence are able to adapt fairly well.  They are able to recognize their emotional state as well as the emotional state of others and can relate well to other people.
Emotional intelligence, EQ, is defined as "the ability to monitor one's own and others' feelings and emotions, to discriminate among them and to use this information to guide one's thinking and actions." (Salovey & Mayer, 1989, p.189)
Components of emotional Intelligence:
The ability to recognize one's emotions and to express them to coaches, teammates and opponents.
The ability to consider how one feels when deciding on options to a problem and its implication to teammates, coaches and opponents emotions.
The ability to understand the emotions of teammates, coaches and opponents and the circumstances in which they arise.
The ability to manage one's emotions both positive and negative to oneself, coaches and teammates.
The ability to control one's emotions while training and competing.
In an environment where players are learning new information, trying to play as a unit with their line mates and the pressure of winning for a hockey loving nation, players with high emotional intelligence should be able to recognize and regulate their emotions.  For those with low EQ, fear not, it is a behavior that can be taught and learned. In such situations, coaches play an important role in helping these athletes regulate their emotions. Encouraging athletes to express their emotions through open communications can help identify gaps and find solutions.
Getting athletes to recognize and regulate their emotions makes pressure filled situations more manageable. The ability for the Canadian junior hockey team to control their emotions during the tournament will play an important role in bringing home the gold. The IIHF World Junior Championship tournament should be an exciting and emotionally filled tournament and will be a great kick-start to the 2015 Year of Sport in Canada.
References from the SIRC Collection:
1. Chan J, Mallett C. The Value of Emotional Intelligence for High Performance Coaching. International Journal Of Sports Science & Coaching. September 2011;6(3):315-328.
2 .Kajbafnezhad H, Ahadi H, Heidarie A, Askari P, Enayati M. Difference between team and individual sports with respect to psychological skills, overall emotional intelligence and athletic success motivation in Shiraz city athletes. Journal Of Physical Education & Sport. September 2011;11(3):249-254.
3 .Lane A, Meyer B, Weston N, et al. Validity of the emotional intelligence scale for use in sport. Journal Of Sports Science & Medicine. June 2009;8(2):289-295
4 .Orozco N. EMOTIONAL INTELLIGENCE: THE HUMAN FACTORS NEEDED FOR EFFECTIVE MULTIDISCIPLINARY TEAMS. Sportex Medicine. April 2013;(56):24-29.
5. Schneider R. Emotional Intelligence: The Overlooked Component of Sport Leadership. International Journal Of Sport & Society. July 2012;3(3):43-56.
6. Salovey P., Mayer J.D. Emotional intelligence. Imagination, Cognition and Personality. January 1989;9(3):185-211.
7. Venera-Mihaela C, lulia D. SOME ASPECTS OF THE RELATIONSHIP BETWEEN EMOTIONAL INTELLIGENCE AND OPTIMAL SPORTS PERFORMANCE IN WOMEN'S VOLLEYBALL. / UNELE ASPECT E ALE RELAJIEI DINTRE INTELIGENJA EMOJIONALÀ 51 OBJINEREA PERFORMANJEI SPORTIVE ÍN VOLEIUL FEMININ. Gymnasium: Scientific Journal Of Education, Sports & Health. June 2012;13(1):275-286.
---
---
The information presented in SIRC blogs and SIRCuit articles is accurate and reliable as of the date of publication. Developments that occur after the date of publication may impact the current accuracy of the information presented in a previously published blog or article.