Water Safety
June 16, 2014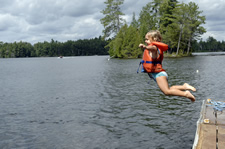 With summer just around the corner, many families will spend those hot days in pools, ponds and lakes, splashing around, having fun and keeping cool. Most children love to play in and around water, so knowing basic water safety is essential to keep you and your family safe this season.
"Drowning is the leading cause of unintentional death to children ages 1-4" – Safe Kids Worldwide
Basic Water Safety tips:
Teach your children basic water safety skills. Enroll them in a local swimming program taught by qualified instructors and make sure you know how to swim as well.
Always watch children closely when they are in or near water even if there is a lifeguard present and they know how to swim. This means ponds, lakes, rivers, oceans, and pools as well as spas, toilets and bathtubs.
Avoid entrapment by keeping children away from pool drains, pipes and other openings.
Use lifejackets when in or near open bodies of water or when participating in water sports.
Lifejackets and Life Preservers 
If your family enjoys spending time on the water, make sure everyone wears an approved personal flotation device or lifejacket. Today's lifejackets have come a long way with improved looks, comfort, and protection. Ensure that the lifejackets you choose for you and your family fit snugly and work for each person's height, weight and fitness levels. You can find lifejackets that are tailor made for specific activities – choose the lifejacket that best fits your needs.
Lifejackets are designed to keep you afloat in the water in order to give you extra time for people to rescue you. It's sobering to know that it only takes 60 seconds for an adult to drown, and 20 seconds for a child to drown, so it's important to make sure you have a lifejacket that's secure, well-fitted and suited to your activity.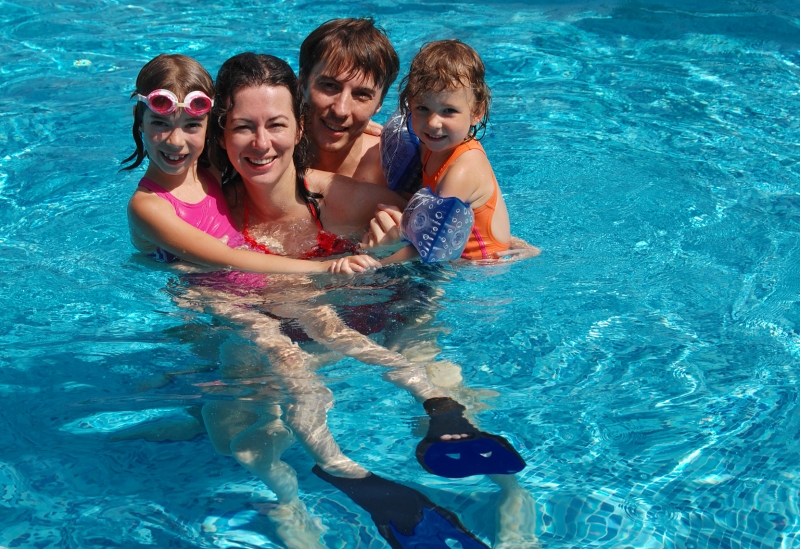 Swimming Lessons 
Knowing how to swim is an essential life skill and children should learn either by taking swimming lessons or have a parent teach them. Keep in mind that children develop at different rates and each child will be ready to swim in their own time. Before starting swimming lessons for younger children you may need to factor in their frequency of exposure to water, emotional maturity, physical limitations, and health concerns related to swimming pools (for example, swallowing water, infections and pool chemicals).
Swimming and playing in water is a great family activity, but be smart – know the rules and enforce them, wear a well fitted lifejacket and make sure everyone knows how to swim. Water is amazing but it can also be dangerous, be safe and have fun this summer!
References from the SIRC Collection:
1. Avramidis S, Butterly R, Llewellyn D. Under What Circumstances Do People Drown? Encoding the Fourth Component of the 4W Model. International Journal Of Aquatic Research & Education. November 2009;3(4):406-421.
2. Martinez C, Stopka C. Using the American Red Cross GuardStart Program to Teach Basic Water Safety Skills to Students with Disabilities. Palaestra. Fall2007 2007;23(4):37-42.
3. McCool J, Ameratunga S, Moran K, Robinson E. Taking a Risk Perception Approach to Improving Beach Swimming Safety. International Journal Of Behavioral Medicine. December 2009;16(4):360-366.
4. Moran K. Watching Parents, Watching Kids: Water Safety Supervision of Young Children at the Beach. International Journal Of Aquatic Research & Education. August 2010;4(3):269-277.
5. Stallman R, Kjendlie P. A Proposed Framework for Developing a Plan for Research in Lifesaving and Water Safety. International Journal Of Aquatic Research & Education. February 2008;2(1):78-84.
6. Witman G. Injury Rates During Water-Based Wilderness Recreation. International Journal Of Aquatic Research & Education. May 2007;1(2):134-144.
---
---
The information presented in SIRC blogs and SIRCuit articles is accurate and reliable as of the date of publication. Developments that occur after the date of publication may impact the current accuracy of the information presented in a previously published blog or article.