Vitamin B12: The Basics
July 21, 2014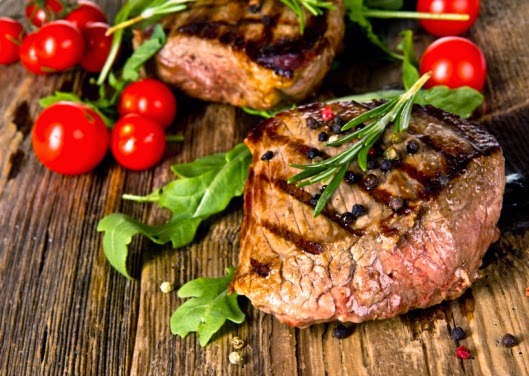 An important key to maintaining a healthy mind and body is ensuring we're fulfilling our daily nutritional needs. This means getting the appropriate amounts of vitamins and minerals from our food and understanding what role they play in our health. Getting to know a little more about vitamin B12, particularly for athletes, and how it aids in cell production and repair is a little thing that can go a long way to maintaining a healthy body.
What is it?
Vitamin B12 is a water soluble micronutrient found in your average balanced diet. It belongs to a family of B vitamins that includes thiamin, riboflavin, B6 and folate.
What does it do?
Vitamin B12 acts as a coenzyme for carbon metabolism within our bodies. These metabolic reactions are crucial to the synthesis of RNA and DNA (for red blood cell formation and cell repair). The micronutrient is also important for the maintenance of the nervous system and healthy brain tissue. Sheaths, a protective coating located on nerve endings, depend on B12 for proper transmission of nerve signals.
If our bodies suffer from Vitamin B12 deficiency it can lead to malformed blood cells that can result in the onset of anemia. Also, if nerve cell sheaths become damaged and can't be repaired due to lack of B12, messages to and from the brain are disrupted impairing normal function.
Where does Vitamin B12 fit in your diet?
Having appropriate B12 levels is important during times of activity. Those who are physically active should be aware that their nutrient requirements can increase as their training intensifies, and B12 is necessary for cell repair during recovery. Sources of B12 are primarily animal based with some being found in fortified foods as well.
Sources of B12:
Red Meat
Poultry
Fish
Shellfish
Eggs
Dairy Products
Fortified Cereals
For any concerns or questions on vitamin B12 and your health, it's recommended that you seek consultation with your family doctor or other registered medical professional in order to receive the most appropriate information.
References Available from SIRC Online Collection:
1. Guest N. ATHLETES, EXERCISE AND VITAMIN NEEDS–THE B-COMPLEX VITAMINS. Fitness Business Canada. January 2008;9(1):34-35.
2. Herrmann M, Obeid R, Scharhag J, Kindermann W, Herrmann W. Altered Vitamin B12 Status in Recreational Endurance Athletes. International Journal Of Sport Nutrition & Exercise Metabolism. August 2005;15(4):433.
3. Pawlak R, Parrott S, Raj S, Cullum-Dugan D, Lucus D. How prevalent is vitamin B12 deficiency among vegetarians?. Nutrition Reviews. February 2013;71(2):110-117.
4. Selhub J, Troen A, Rosenberg I. B vitamins and the aging brain. Nutrition Reviews. December 2, 2010;68:S112-S118.
5. Stover P. Physiology of Folate and Vitamin B12 in Health and Disease. Nutrition Reviews. June 2, 2004;62(6):S3-S12.
6. Truswell A. Vitamin B12. Nutrition & Dietetics. September 3, 2007;64:S120-S125.
7. Woolf K, Manore M. B-Vitamins and Exercise: Does Exercise Alter Requirements?. International Journal Of Sport Nutrition & Exercise Metabolism. October 2006;16(5):453-484.
---
---
The information presented in SIRC blogs and SIRCuit articles is accurate and reliable as of the date of publication. Developments that occur after the date of publication may impact the current accuracy of the information presented in a previously published blog or article.