Understanding your role in sport and why it matters
December 1, 2021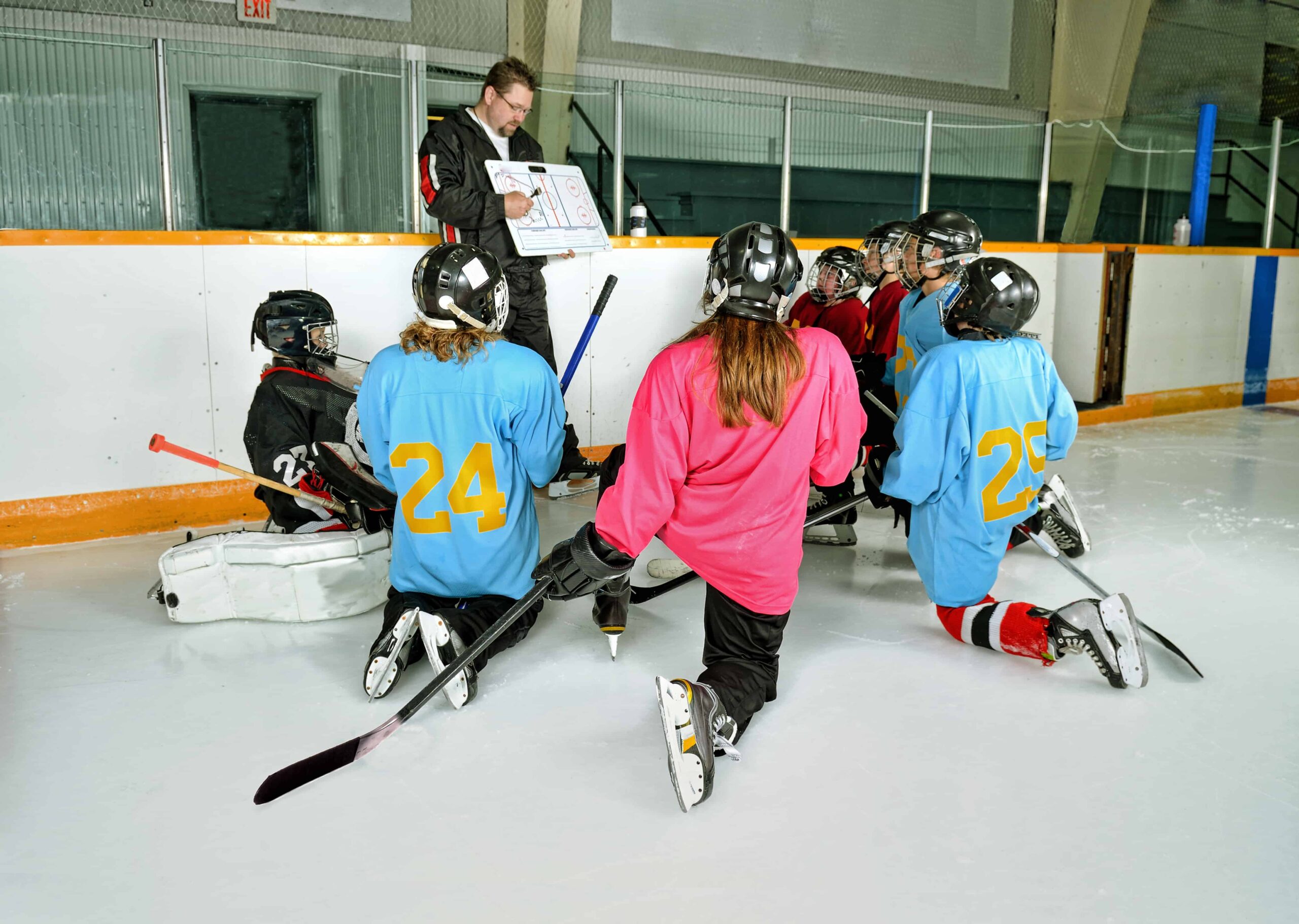 When talented athletes come together to represent a nation, some must inevitably accept different roles than they have on their respective league teams. This was the case when Steve Yzerman, the architect of Canada's 2014 Men's Olympic Ice Hockey roster, based role assignments of selected athletes on positional need, player style and teamwork, rather than on reputations and previous accolades. Despite assembling a team of all-stars, the members' egos were cast aside, culminating in Canada winning 3‑to‑0 over Sweden and claiming a second consecutive gold medal in men's ice hockey.
Team sport represents an avenue whereby a collection of individuals unites to achieve a shared goal or purpose. However, to be effective in their collective pursuit of a goal, every team member must take on a smaller, more specific role (InnerDrive, 2019). The concept of a "role" within the complex topic of team dynamics is defined as a "set of behaviours that are repetitive activities, characteristic of a person in a particular setting" (Stewart et al., 2005). Essentially, a role outlines the specific behaviours that are expected of an individual to achieve established team goals (Martin, 2021).
Just like a puzzle, each of these individualized roles should interact seamlessly to help a team reach its untapped potential. Members will perform better individually when they understand their role on a team, and by extension, such clarity is necessary for team success.
This blog highlights the benefits of roles, emphasizes the importance of understanding a role, and provides practical implications for coaches when striving to establish and communicate role expectations.
The benefits of knowing your role:
Knowing means owning
Role affect refers to an athlete's satisfaction with the significance of their role on their team (Eys et al., 2020). By clarifying a role, the athlete gains a deeper understanding of how their efforts contribute to team success. When an athlete knows their efforts matter to the group's success, the athlete's role becomes more personally meaningful (Foster, 2017). This motivational factor is powerful.
Increased confidence
Role efficacy refers to the athlete's belief that they can live up to the expectations of their role (Martin, 2021). Eys and Carron (2001) found that for elite university basketball athletes, their scope of responsibilities was predictive of task self-efficacy for defensive role responsibilities. This tells us that when athletes understand what's expected of them, they're more likely to believe in their ability to execute the required tasks.
Honour the commitment, cherish the results
Role commitment is self-explanatory. It describes an athlete's dedication to their role (Martin, 2021). Eys and Carron (2001) found that a decrease in role ambiguity led to increases in role commitment. When athletes understand their roles, they can buy into them, take responsibility for their development, and compete at the level required to accomplish team goals (Foster, 2017).
Everyone has a job to do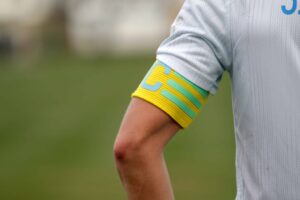 Each member of a team will most likely occupy a role, and these roles can vary from being classified as formal or informal. Essentially, formal roles are those imposed by a role "sender" like a coach, where a set of expectations are communicated to the role occupant. Other examples of formal roles in sport are found in leadership, such as team captain or position-based assignments (three-point shooter, point-guard). Conversely, informal roles arise naturally as a by-product of interactions and observations from team members. These are typically linked to the personality and characteristics of the athlete (Martin, 2021). Some examples of informal roles are energy players and team comedians. It's important for athletes to understand that both formal and informal roles are critical to how a team functions.
Considerations for coaches
Research on role clarity highlights 4 characteristics that can identify the degree to which athletes understand their roles (Beauchamp et al., 2002). To help them understand, ensure that athletes:
have been told the scope of their responsibilities
know the necessary behaviours to fulfil their role
know how coaches or front office staff will evaluate role performance
are aware of the associated consequences of failing to fulfil the role's responsibilities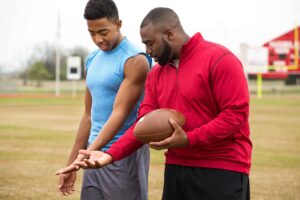 It's important to know that a team's success depends on how well each athlete understands and performs their role. Coaches must understand that, to create a sustainable winning culture, they must give each team member, ranging from starters to bench players, a set of behaviours that can become personally meaningful (InnerDrive, 2019). For that to happen, each player must understand the contribution of their role and how it significantly affects the group's success (Foster, 2017). Clarity is the first step to accepting a role. It's critical for buying into any role.
Coaches should take action to mobilize these conversations with players. Ask them about their perceptions of their role, and then discuss and come to an agreement about role expectations. Coaches must acknowledge that they appreciate their athlete's efforts and give them the keys to excel in their role.
Conclusion
Roles represent an area where the common saying "knowledge is power" holds true. All athletes can benefit from enhanced role understanding, and coaches play a critical role in ensuring that each athlete understands their coach's expectations.
---
About the Author(s)
Julia DiMaio is a recent graduate of Queen's University, with a Bachelor of Science (Honours) in Kinesiology and a Certificate in Disability and Physical Activity. She's a former varsity athlete (basketball). In fall 2021, she started a master's degree in Rehabilitation Science, also at Queen's University.
Luc Martin, Ph.D., is an associate professor in the School of Kinesiology and Health Studies at Queen's University. His research interests lie in the areas of positive youth development and team dynamics in sport. Julia completed this blog as an assignment in Dr. Martin's KNPE 363 Team Dynamics course.
References
Beauchamp, M. R., Bray, S. R., Eys, M. A., & Carron, A. V. (2002). Role ambiguity, role efficacy, and role performance: Multidimensional and mediational relationships within interdependent sport teams. Group Dynamics: Theory, Research, and Practice, 6, 229- 242.
Bray, S. R., Beauchamp, M. R., Eys, M. A. &. Carron, A. V. (2005) Does the Need for Role Clarity Moderate the Relationship between Role Ambiguity and Athlete Satisfaction? Journal of Applied Sport Psychology, 17:4, 306-318, http://dx.doi.org/10.1080/10413200500313594
Driskell, T., Driskell, J. E., Burke, C. S., & Salas, E. (2017). Team Roles: A Review and Integration. Small Group Research, 48(4), 482–511.
Eys, M. A., Benson, A., & Evans, M. B. (2020). Group Dynamics in Sport (5th ed.). FiT Publishing.
Eys, M. A., & Carron, A. V. (2001). Role Ambiguity, Task Cohesion, and Task Self-Efficacy. Small Group Research, 32(3), 356–373.
Foster, J. (2017). Why is it important for athletes to know their roles? Retrieved March 08, 2021, from
InnerDrive. (2019). The importance of knowing your role in sports. Retrieved March 08, 2021, from
Martin, L. (2021). 2. Every Team has Structure. [KNPE 363 2.Segment 2.Roles.Norms.SLIDES.24.01.21]. Retrieved from
Stewart, G. L., Fulmer, I. S., & Barrick, M. R. (2005). An exploration of member roles as a multilevel linking mechanism for individual traits and team outcomes. Personnel Psychology, 58(2), 343–365.
---
The information presented in SIRC blogs and SIRCuit articles is accurate and reliable as of the date of publication. Developments that occur after the date of publication may impact the current accuracy of the information presented in a previously published blog or article.