Tennis Canada's Covered Courts Program – Driven By Data
November 6, 2019
Tennis Canada's mission is to lead the growth of the sport in the country. That mission can only be accomplished with more individuals playing more tennis more frequently. However, to increase participation rates, one important barrier needs to be addressed – winter. Enter Tennis Canada's Covered Courts Program. This article discusses how Tennis Canada leveraged insights from a national survey to inform the development and implementation of this key program.
NATIONAL SURVEY FINDINGS
In 2018, Tennis Canada commissioned a nationwide study to assess the growth of tennis and assist with planning and key decision making for the years to come. The results, revealed in November 2018, found that just under 6.6 million Canadians, 18% of the population, had played tennis in the previous 12 months, with 69% of those having played at least four times. Arguably more impressive, almost three million Canadians are considered "frequent players," meaning they play at least once a week in-season. Encouragingly, 97% of past-year players said they definitely or probably will play tennis again in the next year, while 36% of lapsed players and 14% of non-players intend to join them. These results clearly indicate that interest and participation in tennis is growing.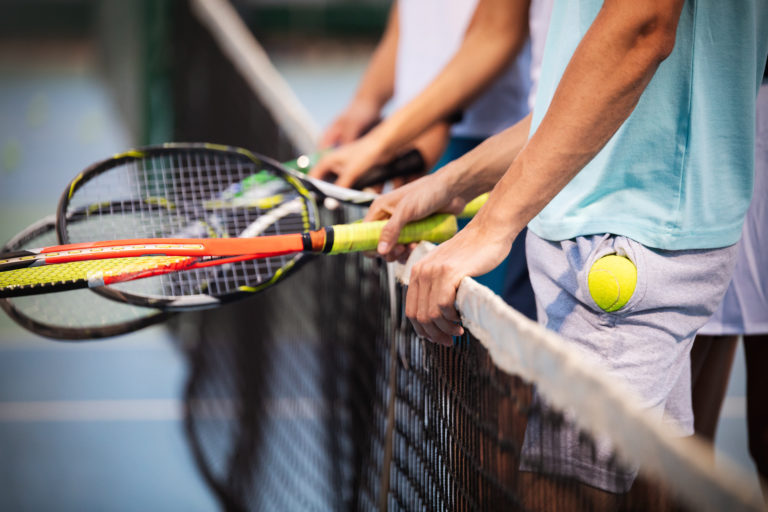 The results also discovered that participation is driven, in part, by high fan interest. The success of the current crop of top-level Canadian players, including 2019 U.S. Open champion Bianca Andreescu, Felix Auger-Aliassime, Denis Shapovalov and Milos Raonic, has contributed to that growth significantly. According to the 2018 study, tennis is ranked fifth of 14 sports in terms of fan interest (second in Quebec), but is first amongst individual sports. At the end of the 2018 season, Eugenie Bouchard and Milos Raonic occupied positions in the top five tennis players recognized and followed by Canadians, and were ranked higher than men's World No. 1 Novak Djokovic, 17-time Grand Slam winner Rafael Nadal and previous winner of all four Grand Slams Maria Sharapova. Given the success of Canadians during the 2019 season, fan interest has undoubtedly continued to grow.
Another factor driving interest is safety. Among the ten most popular sports in Canada, tennis has second fewest injuries after baseball. This makes it an attractive option, especially for parents looking for low-risk sports for their children.
CONVERTING INTEREST INTO MORE RACQUETS IN HANDS
The growth in tennis participation and spectatorship is clear. However, without being able to convert that interest into more racquets in hands and players on courts all year round, those impressive figures count for less. The 2018 study found that 61% of Canadians played tennis on outdoor, public courts. However, due to Canada's harsh winters, those courts are out of action for 50-75% of the year, limiting participation opportunities. With an average temperature of -6 degrees Celsius and more than 150 days of precipitation, who can blame players for staying away from the courts during the winter months?
To address this gap and stay true to its commitment to help every Canadian play tennis in any community, at any time of year, Tennis Canada created the Covered Courts Program. For Tennis Canada, increasing the number of covered courts aligns with their commitment to inclusivity and accessibility, complementing programming designed for all abilities and ages, from progressive tennis to wheelchair tennis.
ADDRESSING THE GAP IN COVERED COURTS.
According to CEO Michael Downey, "Canada has a dire shortage of accessible covered courts, especially compared to other leading tennis nations". Of the municipally-owned tennis courts in Canada, only 2% are covered, compared to 34% of ice rinks and 37% of pools. Across the nation, there are just 750 covered courts, translating to approximately one indoor court for every 50,000 Canadians. In comparison, the Czech Republic (one covered court per 4,000) and France and Belgium (both with one covered court per 8,000) lead the way on a per capita basis.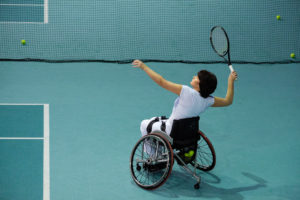 That is why Tennis Canada is focused on advocating for more affordable covered courts in municipalities across the country, ensuring Canadians have better access to these facilities throughout the entire calendar year. There is no doubt whether Canadians would buy-in. The 2018 study found that 90% of tennis players, those who play four or more times throughout the year, would play even more if there was a covered court nearby. What's more, 51% of all Canadians, including those that haven't picked up a racquet in over 12 months, agreed.
Covered courts can be part of an indoor facility or a domed facility (bubble courts). According to Tennis Canada research, for every six-court bubble, nearly 20,000 tennis matches are available to the community annually and four full-time coaching positions are created. Bubbles/Domes placed over pre-existing, no-cost, publicly owned, outdoor courts can be rented by residents during the winter for a reasonable $20 per hour but remain free to the public throughout the summer.
Results from the 2018 study showed high public support for the initiative: 90% of Canadians agree that municipalities should work with Tennis Canada on the Covered Court Strategy; 72% liked or loved the project; and 79% stated that partnering with Tennis Canada on the Covered Court Program would improve their opinion of a municipality. Tennis Canada has used these findings to inform decision-making and drive partnership development.
PARTNERSHIP FRAMEWORK
To increase the number of covered courts, a Municipal Tennis Facilities Strategy and Partnership Framework was developed by Tennis Canada over the last year to engage local governments and provide information on how they can help deliver more covered courts to their communities. The Framework is based on best practices and case studies of municipalities already working in partnership with external organizations to provide residents with access to more recreational activities. Covered court projects are excellent opportunities for municipalities to support their active living strategies and meet the growing demand for access to tennis, while ensuring a financial return on their investment. For several decades, tennis facilities across Canada have relied on air-supported structures—an effective solution to cover such open spaces.
The Municipal Tennis Facilities Strategy and Partnership Framework provides a step-by-step approach to ensure the municipal partnership development process is successful from a business standpoint and delivers relevant benefits to local residents. Tennis Canada understands that recreation service delivery objectives, initiatives and approaches vary from one municipality to the next, and the Framework has therefore outlined several capital and partnership options to help municipal organizations develop a covered court facility.
From youth team tennis to wheelchair tennis and senior leagues, the sport has a place in the lives of all Canadians, provided they have access to year-round facilities. Through strategic and operational partnerships, municipalities can bring more affordable and accessible year-round sport and recreation opportunities to their communities. Tennis serves to connect citizens and spark a passion for a life-long sport. Tennis Canada seeks to ensure that all participants across the nation can play tennis year-round, at any time of year. With the help and support of municipalities, this vision can become a reality.
RESOURCES
The study was conducted by Charlton Strategic Research Inc.
Sources: Canadian Tennis Participation & Interest Study (Charleton Insights, 2018), Covered Courts Program Partnership Assessment (Charleton Insights, 2018), College Sports-Related Injuries (Centres for Disease Control & Prevention, 2015), European Tennis report (International Tennis Federation, 2014)
For more stats, please consult our infographics on Tennis participation in Canada and on Tennis Facilities in Canada.
---
About the Author(s)
Valerie Tetreault is a Canadian former professional tennis player. She reached her highest ranking of world No. 112 in 2010. She won three professional titles on the Challenger Circuit and represented Canada at Fed Cup from 2007 to 2010. Valerie Tetreault started working for Tennis Canada in 2011, a few weeks after retiring from tennis, and is now the Communications Director. She also works for TVA Sports as the tennis color commentator since 2012.
---
The information presented in SIRC blogs and SIRCuit articles is accurate and reliable as of the date of publication. Developments that occur after the date of publication may impact the current accuracy of the information presented in a previously published blog or article.