"Dwelling in the tensions:" Research in the intersections of second-generation teen girls' sport experiences
March 23, 2021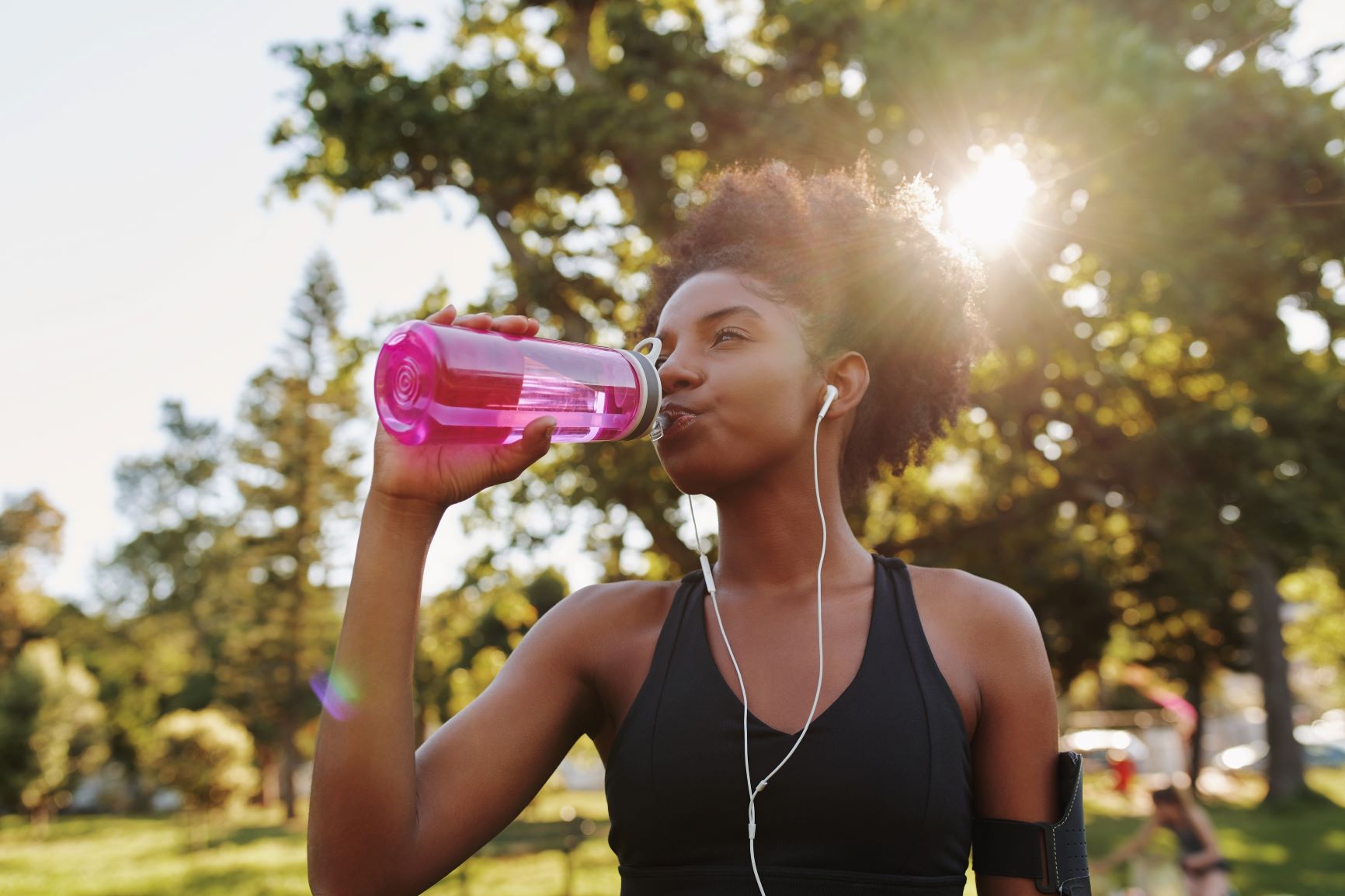 In 2019/2020, Canadian Women & Sport partnered with graduate student Amina Haggar to explore the experiences of second-generation African Canadian teen girls in a community sport program in Ottawa, Ontario. Haggar, an MA Candidate under the supervision of Dr. Audrey Giles at the University of Ottawa, conducted interviews with eleven sport coordinators and coaches involved in the City of Ottawa's Community Centre Basketball League (CCBL). The project was supported by a Match Grant from the Sport Information Resource Centre (SIRC).
In studying the experiences of second-generation African Canadian girls in sport through the insights of community program leaders, Haggar was challenged with the task of "dwelling in the tensions," to quote her supervisor. She dealt with highly complex ideas and experiences that related closely to her own experience as someone who immigrated to Canada at a young age, and who has been involved in community-based sport programs all her life as a participant, volunteer, and staff member.
Haggar sat down with Greer Gemin, Marketing and Communications Coordinator with Canadian Women & Sport, to talk about the research project, the impacts of COVID-19, and the key outcomes for community sport organizations. *This transcript has been edited for flow and clarity.
Check out this infographic for recommendations for sport practitioners to better engage second-generation African Canadian girls in sport.
Greer Gemin (GG): The recommendations from this research respond to the specific needs and barriers faced by second-generation African Canadian girls involved in community sport. Why did you choose to focus on this group of girls in your research?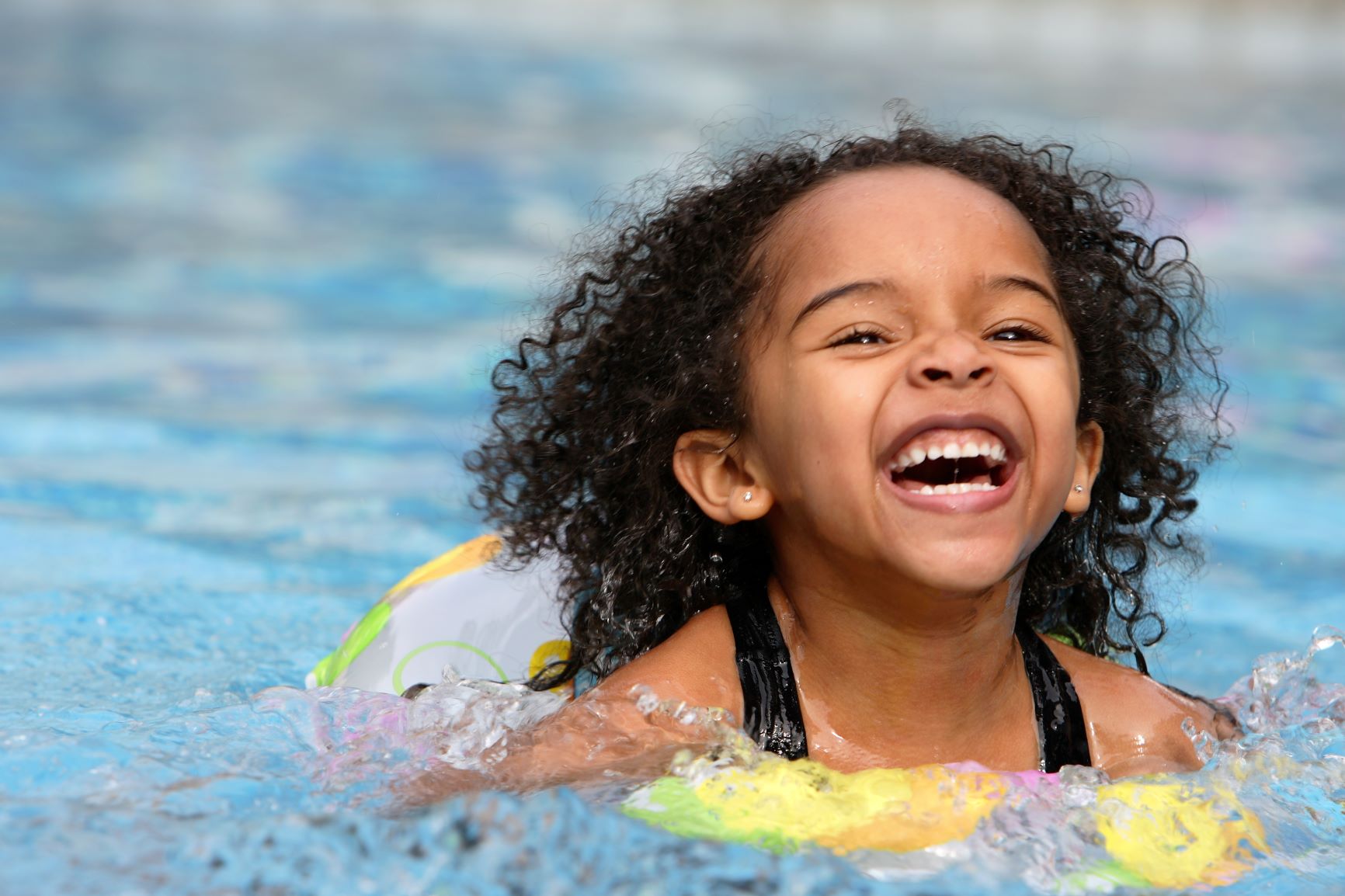 Amina Haggar (AH): Within the academic literature on the participation of teen girls in sport, I never saw discussions of second-generation Canadians. You would see papers focusing on the experiences of ethnic minorities, Muslim girls, LGTBQ+ youth…those identities are often compartmentalized, and I wanted to explore how different intersections of identity relate to each other. Second-generation Canadians are a significant user group of community sport programs. It is important to understand how their cultural experiences and background influence their access to and participation in programs to ensure their needs are being met.
GG: The COVID-19 pandemic required you to change your research design from focusing on program participants, to interviewing program leaders. What was valuable or different about interviewing the activity leaders rather than the participants?
AH: Because this is a feminist project based in participatory principles, ideally the voices of the youth would be guiding the research and reflected in any knowledge mobilization products (e.g., academic publications). This wasn't possible because of COVID-19 restrictions but should be a priority for any future study. With that said, there was a huge benefit to interviewing program staff. They form important relationships with program participants and have essentially watched these kids grow up. Many of the staff live in the community and were themselves program users and volunteers before becoming staff members. This brought invaluable depth to the research process and findings.
The CCBL's key priority was understanding why girls were not joining their programming. The research question and study design were based on discussions I had with their staff, and we had a Community Advisory Board involved in all our decision making to ensure the project stayed true to the needs of the community.
GG: Why is it important to be so specific to community needs when addressing the challenge of keeping teen girls in sport?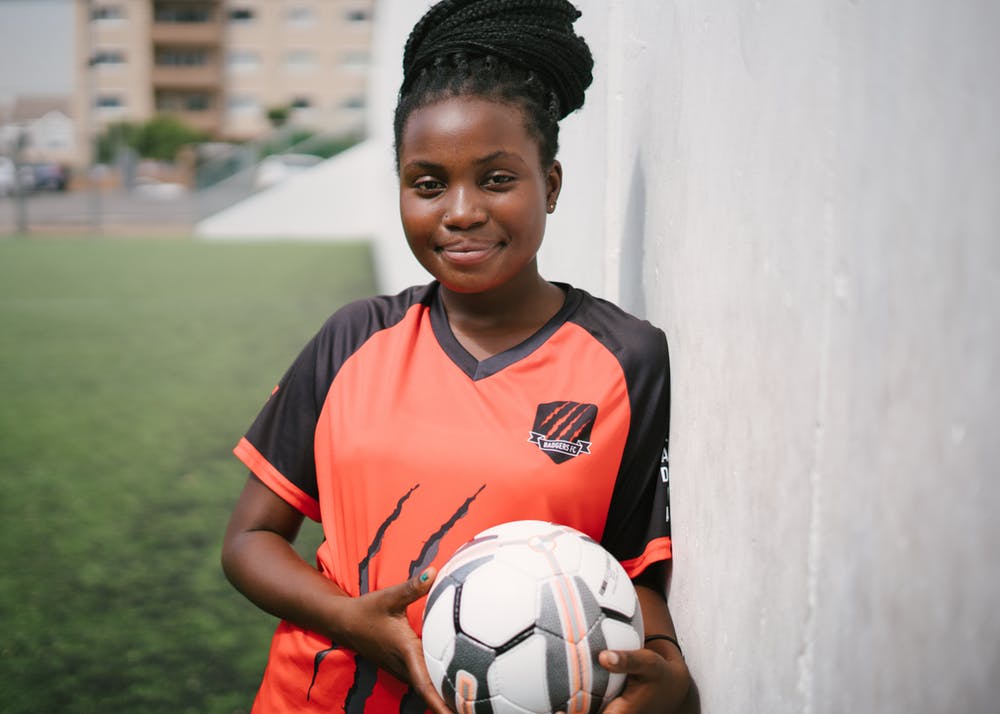 AH: We need to move away from a one-size-fits-all philosophy. We make assumptions about the needs of groups of people, and we are always looking for the path of least resistance to offer community sport programming that is suitable for the greatest number of participants. It ultimately does a disservice to people who are overlooked in the first place. African Canadians deal with a lot of challenges that arise because of their racial identity, religious identity, gender, and socio-economic status. The only way you can deliver a quality program is by making sure it meets the needs of the community participating, and you can't do that if you're copying-and-pasting.
GG: What is one of your biggest takeaways or surprises from this research project?
AH: It was surprising to me to learn the extent that babysitting duties disrupt program attendance. Limited access to affordable childcare services is a major barrier for low-income and working-class parents. Unfortunately, the COVID-19 pandemic has exacerbated this challenge. With many parents depending on their teen daughters to babysit, the eldest girls within the family will often miss out on sport and physical activity. This speaks to the impact of systemic and structural challenges on the participation of African Canadian teen girls, particularly in low-income families. Addressing childcare needs in the short-term can open doors for more teen girls to participate in sport by breaking the cycle of dependence. Longer-term goals should also focus on shifting gender norms that contribute to unequal expectations that girls should take on babysitting responsibilities.
GG: Based on your research findings, what are some key recommendations for sport and physical activity leaders?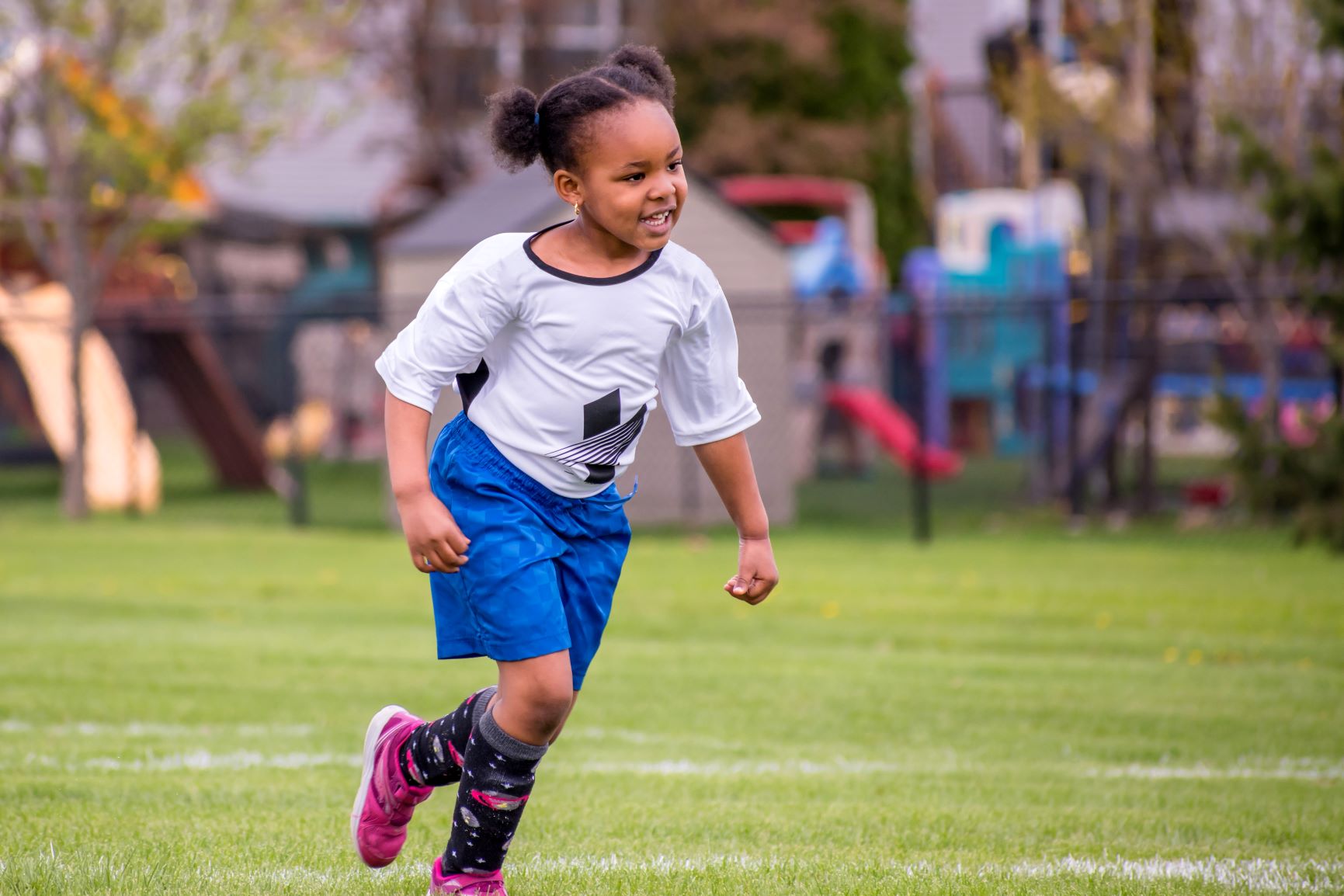 AH: Go all in, give the girls the prime-time slots and show them their program is important. I'm hoping this study will bring attention to the fact that ethnocultural minority second-generation Canadians require more attention in sport program and policy development as a growing segment of the Canadian population. Sport leaders can learn from the inclusive hiring practices used by CCBL coordinators to recruit coaches – at the CCBL, their program users become the future leaders and coaches of the programs. With this hiring model, lived experience is recognized as a key part of understanding the needs and challenges of community members.
I also think senior decision-makers across all community sport organizations need to create space for program leaders to share their experiences and knowledge. Staff know the barriers and challenges experienced by participants, but those barriers and challenges can persist if insights aren't filtered up the organizational hierarchy. Better communication processes can help ensure the knowledge of those leaders who show up on Tuesdays from 3-8pm isn't going to waste.
GG: We've spoken before about the idea that just having a girls' program available isn't enough. Can you elaborate?
AH: We have to shift our thinking from asking "why aren't girls coming to our programming?" to "why should they come?" What are we doing to ensure the program is meeting their needs and hitting any number of important considerations for quality sport?
We have to remember that youth are discerning customers. The girls can sense the level of effort and care put into a program and may react with ambivalence if they feel like an afterthought. Sure, they are focused on things like Instagram and Tik Tok, but they also think really deeply about their lives and have lots of different challenges and struggles that program leaders and decision-makers must consider for success.
This blog has been co-published by SIRC and Canadian Women & Sport as part of ongoing collaboration. While experiences of second-generation girls and newcomer girls are different, many of the recommendations for sport leaders are similar. You can find recommendations for sport organizations looking to better engage and integrate newcomer girls and women into sport and physical activity programming in Canadian Women & Sport's new handbook.
---
About the Author(s)
Amina Haggar is a University of Ottawa Master of Arts in Human Kinetics candidate under the supervision of Dr. Audrey Giles. She also works at Somerset West Community Health Centre in the Children and Youth Services Department having previously served as a Community Development Support Worker, Youth Leadership Camp Coordinator, and board member on the Anti-racism Community Project. Amina is passionate about advancing opportunities for socially disadvantaged communities and empowering youth.
Greer Gemin is the Marketing and Communications Coordinator at Canadian Women & Sport. She graduated from Carleton University in 2018 with a Bachelor of Journalism and Women's and Gender Studies. A long-time artistic swimmer and coach, Greer is indebted to a strong community of women leaders. She is invested in finding ways that sport, storytelling, and community-building can intersect to create a more equitable world. You can find her on Twitter @GreerGemin.
Canadian Women & Sport is dedicated to creating an equitable and inclusive Canadian sport and physical activity system that empowers girls and women—as active participants and leaders—within and through sport. With a focus on systemic change, we partner with sport organizations, governments, and leaders to challenge the status quo and build better sport through gender equity.
---
The information presented in SIRC blogs and SIRCuit articles is accurate and reliable as of the date of publication. Developments that occur after the date of publication may impact the current accuracy of the information presented in a previously published blog or article.