REGULATIONS AND STRATEGIES USED IN THE MANAGEMENT OF ATHLETE RETENTION.
June 1, 2016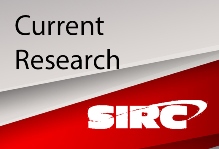 SIRC is pleased to be working together with Sport Canada to share current research on topics informing policy and promoting quality sport programming. This week we are sharing highlights of a recent article explores the REGULATIONS AND STRATEGIES USED IN THE MANAGEMENT OF ATHLETE RETENTION.
Understanding Talent Retention within a Sport System. Edwards, Jonathon. (2016). Journal of Applied Sport Management, 8(2), 1-26.
Full text of this article can be accessed here:
http://js.sagamorepub.com/jasm/article/view/6373
SIRC Highlights from the research
Sport organizations base their existence off of athlete participation numbers, therefore much of their strategic program planning revolves around retention of athletes within clubs and programs. Sport organizations are challenged by many factors (time commitment, economics of participation, other competing clubs, etc.) in their retention of athletes. As athletes transfer from one level of play to another, clubs are challenged to find ways to keep them within their systems. This case study examined hockey clubs and governing hockey bodies in Edmonton, Alberta in relation to their player/athlete retention regulations and strategies. The purpose of the study was to examine athlete retention within a male youth elite sport system with particular focus on the player retention within a transition phase between house-league based clubs (community-based programs) and competitive club sport organizations (elite programs) to determine the "how" and "why" the system functions as a whole. The research questions posed for this study included: (1) What are the regulations and strategies used by management of club hockey organizations to retain 12-year-old players entering into the club hockey system? and (2) Is there a relationship between the design of the club hockey system, the regulations, and strategies that can lead to youth elite athlete retention within a sport system? Interviews with club hockey volunteers (board members) and management of hockey governing bodies were conducted, as well as collection of secondary data sources in the form of documents and website content.
The findings showed the following regulations and strategies in place to support athlete retention throughout the system:
Enforced residential boundary regulations control which club an athlete may play for.

Regulations are focused more on retention than recruitment as they limit athlete mobility between clubs. These regulations were instituted to distribute talent amongst many clubs as historically most talented players went to clubs that had a reputation for developing elite players. Because of the talent imbalance that ensued, Hockey Alberta (HA) and the Edmonton Minor Hockey Association (EMHA) enforces and regulates the residential boundary regulations. However, this may also stifle talent development in community organizations as more talented players may make a team of predominantly less talented players and they may choose not to continue and transition to an elite club.

Strategies used for athlete retention include: Player Development, Facility Ownership, Performance-Driven Outcomes, and Information Sharing. Club hockey management focuses on foundation players as a means of keeping the athletes in the system and trying out for elite-level hockey, and ensures a smooth transition between community –based organizations to a club-hockey organization.

Player Development: This is the primary focus for management of all the (elite) club hockey organizations. This strategy can be found in most organizations' mission statements, strategic plans, vision statements, organizational goals, and programs. One club hockey challenge in regards to retention becomes retaining the player who was formerly the "star" of the community-based program, but becomes a third or fourth line player in the club organization. Another challenge lies in the time commitment which increases as the level of play increases, creating a need to specialize in one sport (contrary to LTAD principles) and may be a deterrent to elite level sport participation.
Facility Ownership: This is a transition strategy relevant to both athlete development and retention. Those clubs that own their own facility, may distribute playing time as they see fit, while those clubs that do not have to compete with other clubs, leagues, and other sports for ice time and location. Clubs who own facilities may also be able to use their facilities for off-ice development more readily as well.
Performance-Driven Outcomes: This strategy is identified as one that is used for retention, but is not viewed as a more favorable strategy. The focus is on three objectives: having a winning team, winning awards, and players reaching higher competitive levels. This becomes a marketing tool for retaining players and parents. Winning, however, is not seen as a positive value as Hockey Canada states. Though coach jobs may rely on having a "winning team". Winning as a strategy should not overshadow athlete development and is therefore a challenging pitfall for athlete retention. A secondary aspect of performance that challenges retention is developing skilled players who move on to the next level, which is also an indication of success for an organization.
Information Sharing: Organizations host meetings, develop partnerships and attend other community organization meetings to inform parents and athletes on fees, expectations, player development philosophies, programs, opportunities, etc. available through participating in club hockey. The strategy behind information sharing is to promote the organization and to proactively shape their reputation. Some club organizations use the information strategy and sit on community organization boards to establish a direct line of communication between the feeder organization and the club, the goal being that parents and players receive a consistent message from both levels of organizations.
Conclusions from this research identify the closed nature of the sport system in this case as a means through which to ensure athlete retention and smooth talent transition between levels of this system. The closed system was created by establishing boundary (geographical residency) regulations through which athlete retention was ensured. The four types of strategies were also intentionally adopted in order to manage retention of athletes through the transition between community-based and club/elite organizations. While this closed system works in the current case, it is vulnerable in its complacency and uncertain ability to adapt to any changes in the surrounding environment. It is also more closed off to varying entry points into the system limiting player recruitment severely, and limits transition options within the system (it is very linear in nature).
This study addresses the gap in research on sport systems and illustrates the relationship between transition processes and strategies, system design, and talent retention. Recognizing that each sport is different, additional research into other sport system structures should be pursued to gain a better understanding of overall retention best practices, strategies and challenges.
---
---
The information presented in SIRC blogs and SIRCuit articles is accurate and reliable as of the date of publication. Developments that occur after the date of publication may impact the current accuracy of the information presented in a previously published blog or article.