Importance of physical activity for post-secondary students
December 14, 2022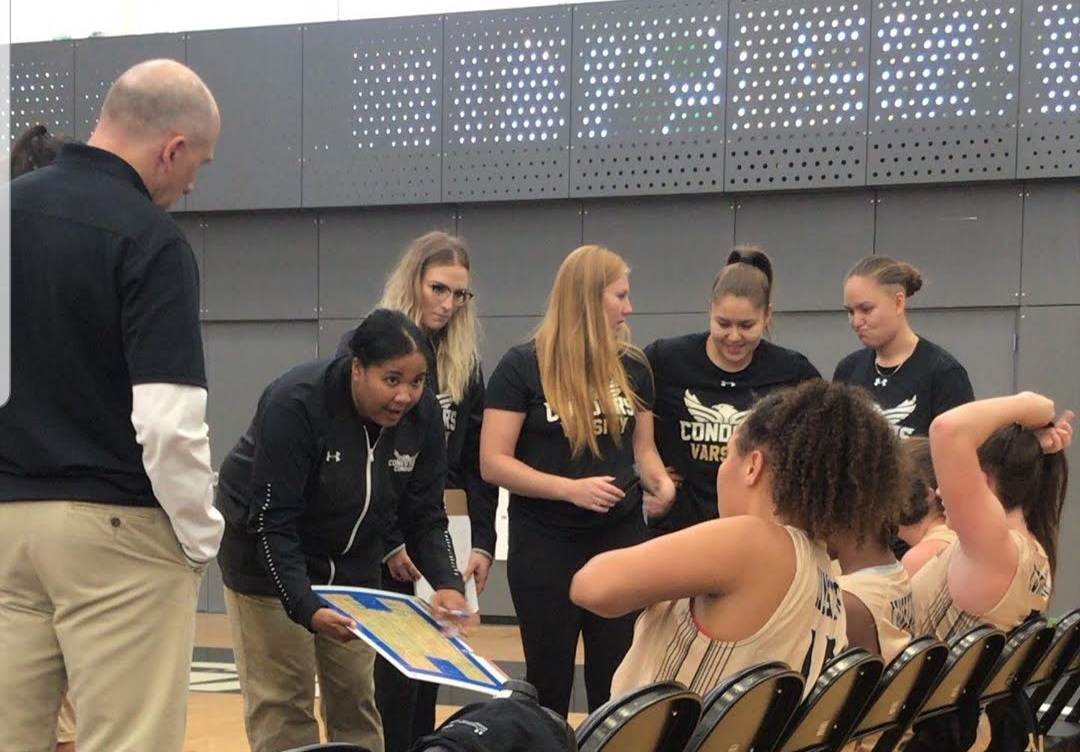 University or college can be a stressful time. Trying to balance academics, social life and physical and mental health can be challenging. Students often find themselves having to sacrifice one thing for another, which can negatively impact their health.
Anxiety, stress, and depressive symptoms are common among university students (Herbert, 2022). Physical activity is beneficial for mental health, but when times get stressful, students tend to push physical activity aside.
This blog will illustrate why physical activity is important for the mental health of post-secondary students, and what can be done to improve physical activity levels in this population.
Mental health and post-secondary students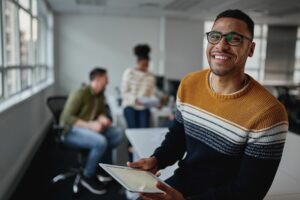 University and college students experience stress daily. Stress may be caused by exams, fixed deadlines, and pressure to perform well academically (Herbert, 2022). In addition to academics, many students work part time jobs, volunteer, or have other commitments that can contribute to increased feelings of stress. Poor sleeping habits, substance use, and poor physical activity choices are commonly seen in post-secondary students and have also been linked to mental illness (Wiens et al, 2020).
Students with higher levels of perceived stress are at an increased risk for mental illness conditions (Herbert, 2022). Furthermore, the onset of mental illness is most likely to occur during adolescence and young adulthood (Pascoe et al, 2021). If students are unable to effectively cope with stress, it can lead to symptoms such as:
Irritability or anger
Feelings of nervousness or anxiety
Fatigue, feelings of sadness
Lack of interest or energy
Headaches
Upset stomach
Muscular tension
Consequently, chronic stress can lead to anxiety and depression (Petruzzello et al, 2020). Although many students struggle with mental health problems, the majority don't seek help in a timely manner or at all (Petruzzello et al, 2020). Finding ways to manage your mental health is important for post-secondary students. Since physical activity is seen by many as a non-stigmatizing intervention, it can be used as an effective tool to help postsecondary students with mental health issues.
The benefits of physical activity on mental health
Physical activity can be used to maintain or improve mental health. Research shows that it can be used to reduce depression and anxiety symptoms, minimize the impact of stress, and promote positive emotional wellbeing (Dorga et al, 2018). It can also reduce feelings of low self esteem and social withdrawal (Sharma et al, 2006). Despite this research, a large number of post-secondary students do not engage in any form of physical activity. Many spend large amounts of time using screens and being sedentary, which is associated with poor mental health (Dorga et al, 2018).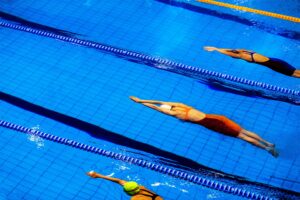 Studies show that all forms of physical activity provide benefits for mental health, with some forms being more beneficial than others (Ghrouz et al, 2019). Aerobic exercises of low to moderate intensity may work best to improve mental health and can include things such as swimming and cycling (Herbert, 2022). The Canadian 24-Hour Movement Guidelines also provides clear instructions on how to enhance overall health and wellbeing, with a focus on physical activity, sleep, and sedentary behaviours. The guidelines state that adults aged 18-64 should engage in moderate to vigorous aerobic physical activities for at least 150 minutes per week. Muscle strengthening activities using major muscle groups should also be done at least twice a week.
How to improve your physical activity levels while in school
Most schools offer opportunities to become physically active, but many students do not participate in them, with the main reason being lack of time (Herbert, 2022). Below are ways that you can be physically active, even if time is limited:
Exercise at home to save on commute time. There are many great resources online that you can use.
Make a schedule and set aside time to be physically active.
Make physical activity a part of your daily routine. For example, you can walk, run, or ride your bike to and around campus.
Find an exercise buddy to keep you motivated or to make physical activity more enjoyable.
Sign up for an exercise program, organized sport, or intramural activity.
It's also important to note that physical activity should be enjoyable. You don't have to do something you hate to experience the benefits of physical activity. If you enjoy dancing, then do that as your form of physical activity. If you'd rather join a sports team, then do that. You're not limited to what you can do when it comes to being physically active.
---
About the Author(s)
Julia Lehmann is fourth year Health Science student at Carleton University and summer student at SIRC. She hopes to pursue a Master's in a health-related field.
References
Dogra, S., MacIntosh, L., O'Neil, C., et al. (2018) The association of physical activity with depression and stress among post-secondary school students: A systematic review. Mental Health and Physical Activity, 14, 146-156.
Ghrouz, A.K., Noohu, M.M., Dilshad Manzar, M. et al. Physical activity and sleep quality in relation to mental health among college students. Sleep Breath 23, 627–634 (2019). https://doi.org/10.1007/s11325-019-01780-z
Herbert, C. (2022). Enhancing Mental Health, Well-Being and Active Lifestyles of University Students by Means of Physical Activity and Exercise Research Programs. Frontiers in Public Health, 10, 1-14. https://doi.org/10.3389/fpubh.2022.849093
Sharma, A., Madaan, V., & Petty, F. (2006). Exercise for Mental Health. Prim Care Companion J Clin Psychiatry, 8(2), 106. DOI: 10.4088/pcc.v08n0208a
Pascoe, M., Bailey, A., Craike, M., et al. (2020). Phsyical activity and exercise in youth mental health promotion: a scoping review. BMJ Open Sport & Exercise Medicine, 6. doi: 10.1136/bmjsem-2019-000677
Pascoe, M., Bailey, A., Craike, M., et al. (2021). Single session and short-term exercise for mental health promotion in tertiary students: a scoping review. Sports Medicine-Open, 7:22. https://doi.org/10.1186/s40798-021-00358-y
Petruzzello, S.J., & Box, A.G. (2020). The Kids Are Alright-Right? Physical Activity and Mental Health in College Students. Kinesiology Review, 9, 279-286. https://doi.org/10.1123/kr.2020-0039
Wiens, K., Bhattarai, A., Dores, A., et al. (2020). Mental health among Canadian postsecondary students: a mental health crisis? The Canadian Journal of Psychiatry, 65(1), 30-35. https://doi.org/10.1177/0706743719874178
---
The information presented in SIRC blogs and SIRCuit articles is accurate and reliable as of the date of publication. Developments that occur after the date of publication may impact the current accuracy of the information presented in a previously published blog or article.