I've signed up for an obstacle race – now what?
March 25, 2015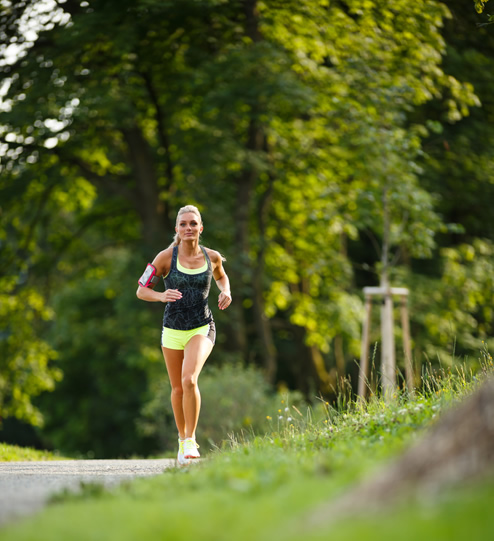 Many people have the impression that obstacle races are for elite athletes, when in fact many races accommodate all fitness levels. These types of races are great if you want to give yourself an extra challenge but have a little bit of fun and fitness mixed in as well. Obviously obstacle races are meant to test you mentally and physically so it's good to have a decent baseline of fitness before race day.
What types of training should I do to prepare?
Start running – Many obstacle courses are probably about 80% running and 20% obstacles so running is an important aspect of your training. If you are already a runner, you might want to increase the intensity of your training depending on your overall goals for the race.
Cross train – Put your body through a workout that is similar to what you will be experiencing. Aim for exercises that get you to move your bodyweight, for example, push-ups, sit-ups, squats, crawling, climbing, planks and burpees are good places to start.
Nutrition and hydration – Your nutrition and hydration strategy will largely depend on the length and intensity of the race. At the bare minimum, consider using a hydration belt or a few gel packs.
What do I wear the day of the event?
Make sure you are wearing well-fitted athletic shoes. The best shoes tend to be light-weight and made with a slick material that helps drain the water out of your shoes. Avoid cotton socks, they will collect moisture, lose their shape and increase the chance that you will get blisters.
Whichever clothes (or costume) you decide to wear, make sure you're willing to see it destroyed. Obstacle races are notoriously tough on the body as well as your gear. As with socks, wear clothes that aren't made of cotton and that won't hold moisture. Skip pants that have pockets, if you're running through mud they will just collect it and add extra weight. Depending on the type of race you're signed up for, it might be worth checking out gloves.  Bare, cold and wet hands will get pretty beat up if you are climbing, using rope or carrying heavy objects.
Pro tip: Don't try anything new on race day! This applies to both what you wear and what you put in your body.
The most important part of training and participating in an obstacle race is to have fun.  Don't take yourself too seriously – form a team of your friends so you can work towards the same fitness goals and be there to support one another. Keep a positive mindset and train as much as you can since the more prepared you are, the more confidence you will have. Remember during race day no matter what your goals are, be sure to have some laughs and create some good memories along the way.
References from the SIRC Collection:
A Tough Mudder–Maybe Too Tough. Running & Fitnews. May 2013;31(3):5-6.
Get Your Mud On. Runner's World. October 2011;46(10):100.
Halvorson R. Obstacle Races Are Big Business. IDEA Fitness Journal. October 2014;11(9):12.
Karnazes D. ARE YOU TOUGH ENOUGH?. Ultrarunning. January 2014;33(8):15.
Smith T. To Host or Not to Host: Nontraditional Events. Parks & Recreation. September 2014;49(9):67.
Vigneron P. Mud Running's Big Hurdle. Outside. November 2014;39(11):30.
http://team.inov-8.com/jonathan-albon-top-tips-obstacle-course-racing/
---
---
The information presented in SIRC blogs and SIRCuit articles is accurate and reliable as of the date of publication. Developments that occur after the date of publication may impact the current accuracy of the information presented in a previously published blog or article.