Get the students moving! Physical activity and the classroom
September 2, 2015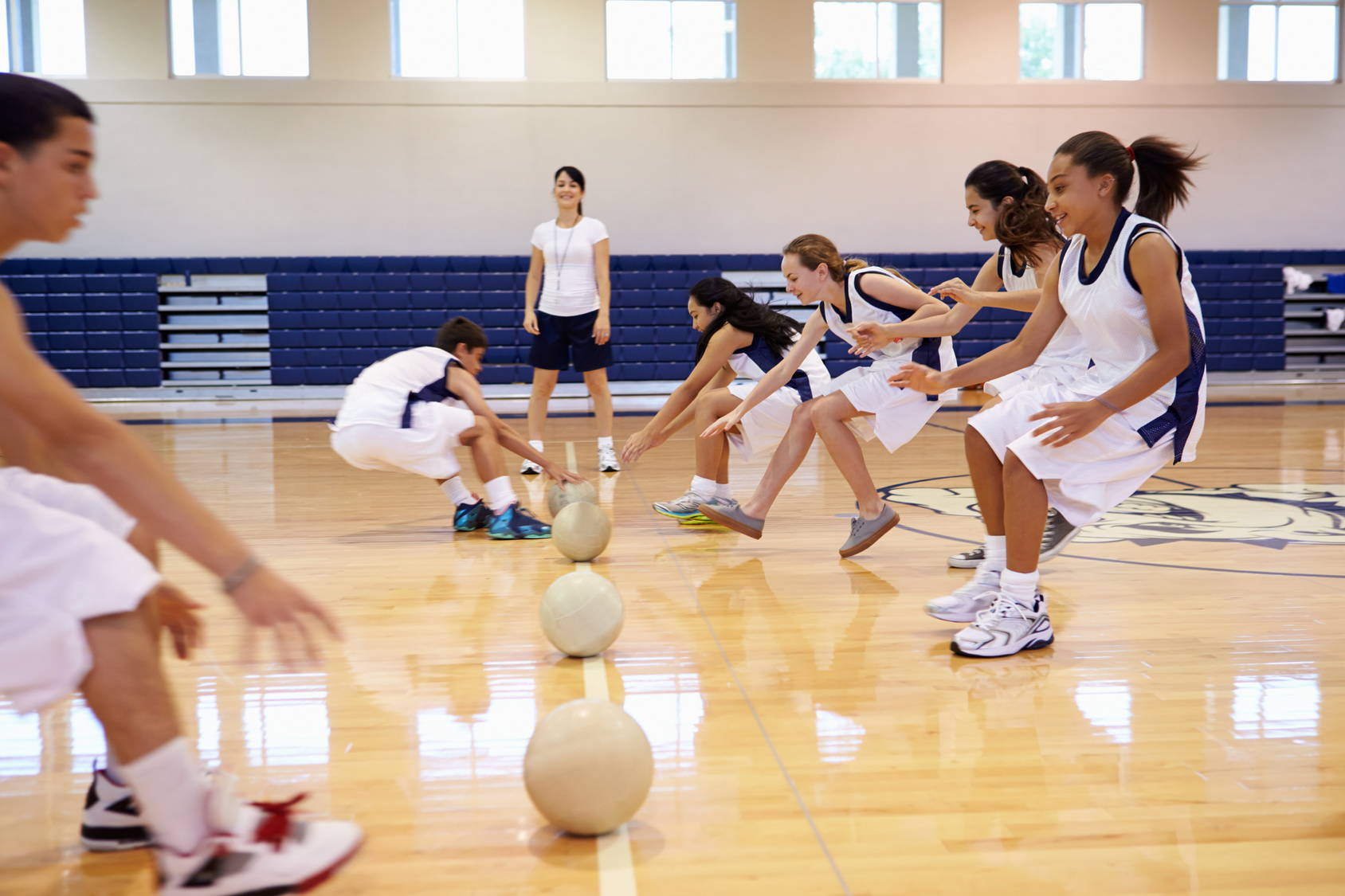 The link between physical activity and academic achievement has always been an area of research that science has been keen to explore. It's great to know that there is a positive association in sport participation and grade point averages, but that's not the only benefit you can get by joining in the fun.
Studies have shown that the mental skills gained through sports have a positive effect on concentration, memory and goal-directed behaviours. In fact, there have been indications that students can spend less time in the classroom and more time participating in various activities without hampering academic progress or success. If students are encouraged to get up and move more, they get the simultaneous bonus of both exercise and play that stimulates them intellectually, physically and emotionally.
Recent research has "found that the greatest effects were seen when children engaged in aerobic physical activity, like jogging in place, rather than resistance activities, like push-ups or sit-ups." – Active Education: Growing Evidence on Physical Activity and Academic Achievement, Active Living Research
Student athletes have some added advantages than their non-active counterparts in other areas than academics.
They are more likely to attend and graduate from college and university
Less negative behaviours that require disciplining from teachers
Better attendance
Physical competence builds confidence and self-esteem
Expanded social network
It's been proven that physical activity revs up the mind and youth will find that they are better able to think clearly and focus on the task at hand following phys ed or sport practice. Moving the body, particularly participating in a high-intensity activity, releases endorphins into the brain which directly improve mood. This ensures that young people go back to class feeling relaxed, happy and ready to learn.
Students learn more than just the rules of the game when participating sports, figuring out how to balance academics and athletics teaches time-management, team-building and communication skills as well as develops the coping strategies that are required for competition and performance. These skills directly translate into other areas of home and school and prepare students for the challenges of life beyond the classroom. By providing opportunities for youth to get involved in various activities whether it's in school or elsewhere, parents and teachers increase the chances their kids will see success in school and guide them into leading active, healthy lifestyles when they become adults.
References from the SIRC Collection:
Academic Achievement and Sport Participation. Athlete Pathways SIRCuit. Fall 2014:16-17.
Ayan C, Carral J, Montero C. Academic Performance of Young Competitive Swimmers is Associated With Physical Activity Intensity and Its Predominant Metabolic Pathway: A Pilot Study. Journal Of Physical Activity & Health. September 2014;11(7):1415-1419.
Burrows R, Correa-Burrows P, Orellana Y, Almagiá A, Lizana P, Ivanovic D. Scheduled Physical Activity is Associated With Better Academic Performance in Chilean School-Age Children. Journal Of Physical Activity & Health. November 2014;11(8):1600-1606.
Coe D. Exercise, Children and Academic Performance. ACSM Fit Society Page. December 2014;16(4):4-5.
van der Niet A, Hartman E, Smith J, Visscher C. Modeling relationships between physical fitness, executive functioning, and academic achievement in primary school children. Psychology Of Sport & Exercise. July 2014;15(4):319-325.
Van Dijk M, De Groot R, Savelberg H, Van Acker F, Kirschner P. The Association Between Objectively Measured Physical Activity and Academic Achievement in Dutch Adolescents: Findings From the GOALS Study. Journal Of Sport & Exercise Psychology. October 2014;36(5):460-473.
---
---
The information presented in SIRC blogs and SIRCuit articles is accurate and reliable as of the date of publication. Developments that occur after the date of publication may impact the current accuracy of the information presented in a previously published blog or article.