Experts in the House – Q&A with Beckie Scott on Integrity in Sport
October 13, 2020

In this highly-anticipated SIRC webinar, Politics vs Principle: retaining integrity in sport, and why it matters, Beckie Scott discussed the importance of ethics and integrity in sport and safeguarding the rights of athletes in the face of increasing pressures to generate revenue and the expectations of International sport bodies.
Below is a video recap of the session and a Q&A blog with Beckie addressing some of the questions posed by participants.
This was the fifth session in SIRC's new webinar series, Experts in the House. Register now for upcoming sessions.
Q&A:
Q: What do you see the role of athlete health services (doctors, physios, athletic therapists etc.) in supporting and upholding ethics and integrity in sport?
I think that all individuals who make up the athletes' entourage have a responsibility to support and uphold integrity in sport; however, it is especially important for those who may have the capacity or access to performance-enhancing drugs and methods such as doctors, physios, etc. to adhere to the highest standards and ensure they are only ever promoting and encouraging therapeutic methods that are ethical and legal. It is their role to protect the athlete's wellbeing and to offer alternative solution that are inline with ethical and clean sport principles.
Q: How would you recommend sport organizations who do not have an Athlete Council, start one?
The first thing sport organizations need to ask themselves is why they are setting up an Athlete Council.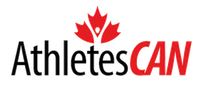 If a sport organization is truly interested in welcoming athlete input and guidance, then it is worth moving forward. Sport organizations, if they are serious about athlete engagement must also empower athletes and set them up for success. Support them with dedicated staff if possible, and ensure they have a vote at the decision-making tables. AthletesCAN is a benchmark example in Canada of independent athlete representation.
As well, athlete councils need to be established based on defined rules and bylaws. You cannot rely on good faith for the long-term sustainability of independent athlete representation.
Q: What advice would you give to athletes involved with sport governance to ensure their voice and perspective is acknowledged, respected and valued?
From my years of experience, I have found that sport organizations want to amplify the athletes' voices that support their decisions and silence the ones that challenge. My advice is to speak openly, speak often, and insist on a seat at the table for athletes. Sport will be enhanced and can only benefit by meaningful athlete engagement. It will take time to achieve but it will be worth the effort in the long term. Increased athlete involvement and input will serve to help sport, not hurt it.
Q: I am happy to hear you attempted to get voice and vote for athletes at the World Anti-Doping Agency (WADA) decision making table. I am curious to know if, in retrospect, you would do anything differently. What did you learn from that attempt?
I don't think I would do much differently, to be honest. The WADA Athlete Committee was very committed to fair and independent representation of athletes and fought very hard for this. We were not afraid to challenge and we believed that having a seat around the table was a progressive and important step forward.
We pushed for change, but my time as the Chair was coming to an end when the governance reforms were being introduced and implemented. We now must rely on the current WADA Athlete Committee to see those reforms through to ensure more athlete representation. I also know that we rallied an independent athlete group to continue to demand change for more athlete representation at the WADA decision making tables and they continue to advocate this position.
Q: WADA recently made the threat to move in the direction to ban countries that have not "paid" their dues to WADA when the US Government considered pulling funding from WADA if they did not make reforms. What are your thoughts on this public statement?
The statement made by WADA suggesting U.S. athletes may be banned from competition should the US Government rescind their payments to WADA has no rules or policies to support it, as far as I'm aware. I was very surprised to read that in the headlines.
Q: What leaves you feeling hopeful about the future of sport, from an ethics and fairness point of view?
To this day I strongly believe in the power of sport to transcend barriers, promote and support physical and mental health, and provide a path of opportunity for young people that they may not otherwise know. I am hopeful. We are seeing a level of athlete activism like we have never seen before. At one point the WADA Athlete Committee felt very alone speaking up against decisions they felt did not align with clean and ethical support. Over time that changed. Now we are seeing more athletes and athlete groups stepping into roles that are rightfully theirs, finding their voices, and using their platforms to push for change in a positive direction.
It gives me hope to see so many athletes who recognize their power and are using it to try and keep sport as a place of ethics and integrity. I am also continually encouraged by the quality of investigative journalism that exists and the work done to expose corruption and abuse in sport. The more we expose the problems the better chance we have of addressing and correcting them.
---
For more webinar content and to register for future sessions, check out SIRC's full series – Experts in the House.
---
About the Author(s)
Beckie Scott retired in 2006 as Canada's most decorated cross-country ski racer in the history of the sport. A 3 – time Olympian, Scott won gold in Salt Lake City in 2002, becoming the first Canadian (and first North American woman) to win an Olympic medal in cross-country skiing. She followed that up with Olympic silver in 2006, and a record 17 World Cup podium finishes. In the final year of her career, she finished 2nd in the Overall World Cup Standings.
On retirement, Beckie was elected to the International Olympic Committee's Athlete Commission for an 8-year term. A widely respected leader in anti-doping, Beckie served as Chair of the World Anti-Doping Agency's Athlete Committee from 2013-2019. She is recognized globally for her advocacy and work on behalf of athletes' rights and clean, fair, doping-free sport.
Beckie is an Officer of the Order of Canada, and an inducted member of the Canadian Sports Hall of Fame, Canadian Olympic Hall of Fame and the Canadian Ski Hall of Fame. She is a member of the Alberta Order of Excellence, holds Honorary Doctorate of Laws degrees from the Universities of Alberta, and B.C., and frequently works for CBC Sports as a broadcast analyst.
Beckie Scott is the founder and CEO of Spirit North, an organization working to improve the lives of Indigenous children and youth through the transformative power of sport and play. Now working across five provinces, and reaching over 6,000 Indigenous children and youth annually, Spirit North is recognized as one of Canada's leading sport-for-social-development organizations.
---
The information presented in SIRC blogs and SIRCuit articles is accurate and reliable as of the date of publication. Developments that occur after the date of publication may impact the current accuracy of the information presented in a previously published blog or article.