Do fitness trackers live up to the hype?
February 17, 2015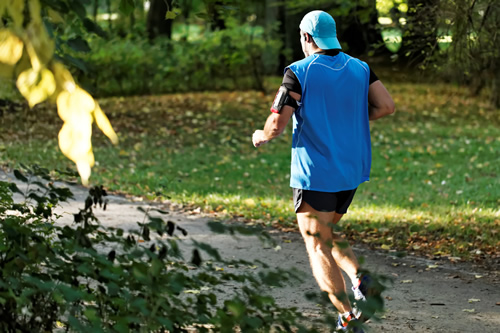 If you want an easy and convenient way to keep track of your fitness or training goals, fitness trackers seem to be the way to do it. Availability and consistency are key factors in creating a new habit and since most fitness trackers are small and wearable, it's virtually effortless to incorporate them into your training. Studies have shown that people have a tendency to overestimate how much physical exercise they're getting and underestimate the amount of calories they're consuming and that actively monitoring these two elements creates an awareness that moves people toward improving overall health.
What can fitness trackers do for me?
Getting into shape, meeting weight loss goals or increasing the difficulty of your current training schedule, are all challenging elements of fitness for most people. Today's fitness trackers can give you great insights into your lifestyle habits, for example, they can help you monitor sleeping patterns, daily step counts, heart rate, body temperature, and blood sugar. If you track just one or a combination of these over weeks or months, it gives you a more accurate picture of your health which can motivate you into pushing harder and moving more.
How do I choose a Fitness Tracker?
If you are interested in purchasing a fitness tracker, choosing the right one for your needs can be overwhelming. There is a wide selection to choose from with the cost normally ranging from $50 to upwards of $300. Fortunately, there are quite a few websites that have broken down the various trackers, what they do and how much they cost.
Here's a few to get you started:
Fitness Tracker Buying Guide – http://www.livescience.com/49174-choosing-a-fitness-tracker.html
The Best Fitness Tracker you can Buy – http://www.theverge.com/2014/8/14/6001153/the-best-fitness-tracker-you-can-buy
Best fitness trackers 2015: get in shape in the New Year – http://www.techradar.com/news/portable-devices/other-devices/10-best-fitness-trackers-1277905
If you choose to buy a fitness tracker, it's recommended that recreational exercisers only use it every few weeks. For general fitness you don't need to bring it out every day. If you are training for a race or competition, you may want to use it more regularly to track particular benchmarks in training. The data is still mixed on the overall effectiveness of fitness trackers since they are so new, but if you find that it helps to create an awareness of your own habits and gets you motivated to keep moving – that can't hurt, can it?
References from the SIRC Collection:
Barnd S. THERE'S AN APP FOR THAT 5. COAHPERD Journal. May 2014;39(2):5-13.
Cowan L, Van Wagenen S, West J, et al. Apps of Steel: Are Exercise Apps Providing Consumers With Realistic Expectations?: A Content Analysis of Exercise Apps for Presence of Behavior Change Theory. Health Education & Behavior. April 2013;40(2):133-139.
Hongu N, Going S, Houtkooper L, et al. Mobile Technologies for Promoting Health and Physical Activity. ACSM's Health & Fitness Journal. July 2014;18(4):8-15.
Keller J. Apps for Group Fitness Instructors. IDEA Fitness Journal. April 2013;10(4):68-70.
Keller J, Cline J. Fitness Apps for Motivation and Fun. IDEA Fitness Journal. February 2014;11(2):88.
---
---
The information presented in SIRC blogs and SIRCuit articles is accurate and reliable as of the date of publication. Developments that occur after the date of publication may impact the current accuracy of the information presented in a previously published blog or article.