The new normal? How digital innovation evolved the fan experience
July 19, 2021
---
Highlights
Sports fans and spectators, from the grassroots to the professional level, have had to engage with their favourite teams and athletes in new ways during the pandemic.
Canadian sport businesses, broadcasters, leagues and teams are driving fan engagement through digital innovation, from virtual stadiums to streaming services.
The introduction of new technologies, including advanced videoconferencing and streaming apps, helps to build virtual sport-centred communities, which is a key part of fan engagement.
Sports organizations can, and should, create special moments for fans. For example, virtual meet-and-greets are great ways to connect fans with their favourite athletes and teams.
---
Sport, like all industries, adapted to the challenges of the ongoing COVID‑19 pandemic. Competitions and events were cancelled or they continued in empty stadiums. Over the past year, high-performance athletes have become used to long periods of isolation and competing on the world's biggest stages without the roar of the crowd. At the same time, fans found new ways to engage, from home, with their favourite athletes and teams.
Following the announcement that no foreign spectators could enter Japan this summer for the Tokyo 2020 Olympic and Paralympic Games, the Games will be a unique spectacle. Having been postponed to 2021 due to the COVID‑19 pandemic, the Games present a challenge for Canadian sport organizations looking to build their fan base and raise their sport's profile during the Games, despite the absence of foreign spectators.
Fortunately, Canadian sport organizations, broadcasters, leagues and teams have had nearly a year and a half to adapt to the 'new normal' of the pandemic. During this time, digital innovation has driven engagement and evolved the fan experience. Nonetheless, the fundamental principles of being a sports fan remain the same: It's all about engaging with favourite athletes or teams, building a sports-centred community and experiencing special moments.
This article dives into the pandemic lessons and teachings of a Canadian sport broadcaster, professional sports and entertainment company, sport streaming business, and a professional league and team. Their stories offer strategies and examples to improve the viewing and engagement experience for any spectator.
Driving engagement through innovation
For Canadian sport organizations, businesses and broadcasters, the pandemic presented new opportunities alongside challenges. These opportunities led to new and more diverse audiences tuning into sports throughout the country. The driving force behind these opportunities? New technologies and digital innovation.
For example, as Team Canada's official broadcast partner, CBC Sports adapted its coverage of a wide range of sports, from basketball to curling. This was largely facilitated by new technologies that Monika Platek, Senior Producer of Social Media at CBC Sports, likes to call "the shiny new things that we didn't have a year ago."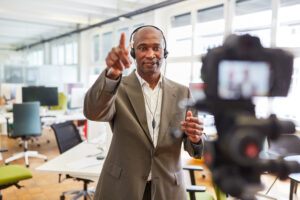 Over the past year, CBC Sports started to use Instagram Reels, short online videos that allowed Canadians to experience jaw-dropping moments or incredible athletic feats, and to reshare athlete-generated content. Another pandemic-spurred innovation was the introduction of StreamYard. As an easily accessible social broadcasting platform for podcasts and web shows, StreamYard allowed CBC Sports to produce sport-specific shows with contributors from across Canada. For example, figure skaters Dylan Moscovitch and Asher Hill hosted "That Figure Skating Show" on CBC's YouTube channel throughout the winter. Additionally, Canadian curler and media personality Colleen Jones joined CBC journalist Devin Heroux to host "That Curling Show." By highlighting underrepresented sports, CBC Sports received great feedback from the sports community, and reached new fan bases.
"StreamYard allowed us to break down geographical barriers and suddenly have all sorts of people in the same virtual space," says Platek.
Like CBC Sports, many leagues, teams and companies across Canada have taken advantage of digital innovations to connect with fans and spectators. At the professional level, Maple Leaf Sports & Entertainment Ltd. (MLSE), owner of Toronto-based professional teams including the Toronto Maple Leafs and the Toronto Raptors, created the Digital Arena where fans could interact with each other and participate in online games. Similarly, the Canadian Premier League (CPL), a professional soccer league, developed an augmented reality "virtual stadium" during its 2020 season that enhanced the viewing experience for fans watching from home.
Duncan Fraser, Director of Event Experience at MLSE, says his team is "starting to use the term 'hybrid' a lot" when discussing post-pandemic plans. While everyone is eager to return to in-person sports and spectator experiences, there are some benefits of the virtual experience that will likely continue.
For instance, MLSE hosts workshops for local hockey and basketball coaches at the Maple Leafs' and Raptors' respective training facilities. During the pandemic, these clinics moved online. Instead of the usual 300 to 400 coaches in attendance, the online platform reached 2500 coaches from 43 countries worldwide. Although not fan specific, this experience showed MLSE that virtual platforms had the potential to expand the organization's reach.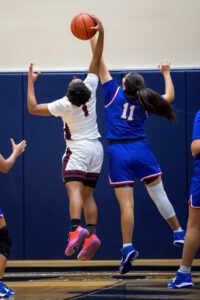 In 2020 and 2021, organizations have accelerated their implementation of streaming services for youth, amateur, and scholastic sports. GameOnStream is a Canadian company that provides state-of-the-art streaming technology for sports leagues and venues across North America. Using artificial intelligence (AI) technology to operate its camera systems instead of an in-person camera operator, GameOnStream's services became increasingly popular during the pandemic.
"The pandemic has increased the speed of people realizing that if they don't have streaming, that they should have it, and then figuring out how to do it," says GameOnStream's CEO Bob Wilkinson.
Wilkinson believes that "streaming has a positive impact on keeping people engaged in following and supporting sports, especially at the youth level." These benefits can extend beyond spectators to analytics, teaching, game-tape reviews and evidence for in-game penalties.
From national sport broadcasters to independent streaming services, these examples show how new technology and digital innovation are driving fan engagement and virtual spectator experiences at all levels of sport, not only during the pandemic, but for years to come.
Building connections and a sense of community
While technology has kept the fan experience afloat during the pandemic, it's only a part of the equation. At its core, being a sports fan is about building connections, either with a favourite team or athlete, or with other fans. The meaning and construction of these connections has changed significantly during a year defined by social distancing, quarantine and isolation. While quickly pivoting toward engaging fans virtually early in the pandemic, the sports sector's big focus was on ensuring that connections were still being built and maintained. This required sport organizations to recognize some honest truths and get creative.
"As marketers, we asked: How can we create an at-home experience that makes it feel like you're in the arena? We can't. That's the beauty of live sports," says Fraser.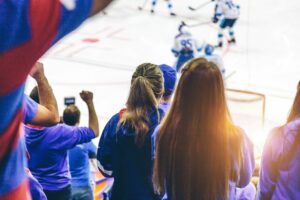 MLSE compensated for this reality with extensive innovation. In spring 2021, MLSE launched the Digital Arena to introduce elements of a live venue to fans at home. While watching a Maple Leafs or Raptors game on their televisions, fans could access Digital Arena through a smartphone app. This app facilitated fan engagement by using tools like trivia competitions, chatrooms and 50/50 draws. As a result, fans connected with their favourite teams, as well as with each other, and built a sense of community.
National Hockey League (NHL) and National Basketball Association (NBA) games were also able to reach millions of fans consistently through broadcasting partners such as TSN, CBC and Sportsnet. In fact, Canadian hockey viewership during the pandemic has increased substantially relative to past years.
While MLSE took strides to promote fan engagement during games, it also realized that most fan experience occurs outside game time. "A year ago, a live experience event group facing a pandemic is not necessarily exciting, but we've created a ton of amazing at-home experiences for our fans that have been elevated throughout the entire year," says Fraser.
MLSE's event experience team has planned hundreds of events ranging from intimate Zoom calls with Maple Leafs legends to cooking lessons with MLSE's chefs to sending game-day pucks to lucky season-ticket holders. These wide-ranging and creative ideas allowed fans of all sorts to get excited and stay connected with their favourite teams. MLSE effectively coupled its game-time experiences, such as Digital Arena, with non-game-time experiences, like virtual meet-and-greets that continually engage teams' fan bases.
That said, MLSE was fortunate to have entered the pandemic with ample resources and large, long-standing fan bases for their teams. Meanwhile, lesser-known sports and leagues had to find ways to build connections with new fans and use more limited resources to reach out to their followers.
For example, Canadian soccer has persisted as a fan-centred sport with devoted supporters' groups and dedicated followings throughout the pandemic. Nowhere is this clearer than in Nova Scotia, home of the Halifax Wanderers Football Club (HFX Wanderers). Despite HFX Wanderers being a brand-new team in the Canadian Premier League, its supporters banded together to form a vibrant and inclusive community whose influence extends beyond the sport.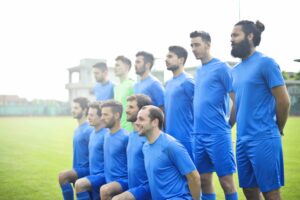 The club's #TogetherFromAways motto exemplifies the strength of the team's community in the face of challenge. HFX Wanderers Marketing and Brand Manager, Dylan Lawrence says, "In Halifax, we don't have these larger NHL or NBA franchises. I think there's a lot of people in this community that needed a platform like the Wanderers to showcase that love for each other and the support of the game."
Lawrence also describes the pandemic as "a blessing in disguise … it was good for us to have an opportunity without soccer being the prime focus to understand the market a bit better." This helped the club find new ways to interact with its fans and establish its presence within the Halifax community. For instance, HFX Wanderers players participated in vaccination initiatives and developed relationships with local youth soccer clubs. Fans responded in kind. An example is superfan Missy Searl, widely known as "Mama Searl." She cooked and delivered personalized meals to HFX players during Nova Scotia's most recent lockdown. Throughout the pandemic, HFX Wanderers and fans formed new connections and deepened pre-existing ones.
MLSE and HFX Wanderers represent opposite ends of the professional sports spectrum in Canada. One owns some of Canada's most recognizable sports franchises, while the other is building itself from the ground up as part of a new league. However, both recognized the importance of connecting with fans during the pandemic by continuing to build their respective sports-centred communities.
Creating special moments
The pandemic provided sports with opportunities to engage new audiences and experiment with state-of-the-art technologies. But the most exciting part of being a sports fan remains the same: the special, edge-of-your-seat moments. These are what make sports memorable.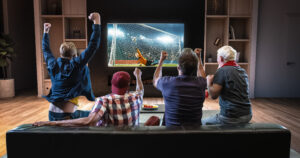 Fortunately, you don't have to be there in person to experience the excitement. Millions of Canadians celebrated Sidney Crosby's 2010 golden goal at home with family and friends. Entire households cheered from their couches as Penny Oleksiak stormed back to claim gold in the 100m freestyle in Rio de Janeiro. Fans right across the country celebrated the Toronto Raptors' 2019 championship run. Despite the challenging circumstances of the pandemic, moments such as those haven't disappeared. Fans can experience them from home, and the pandemic has even made these moments more accessible to all Canadians.
"At the onset [of the pandemic], we were always looking for what is the biggest and best idea. How are we going to get thousands of people to all watch the game together?" says MLSE's Fraser. This turned out to be a trap. As MLSE quickly realized, driving fan engagement is often less about the size of the crowd and more about the quality of the experience.
"People are tired of screens. Unless that moment is really special, or feels individual to that person, it's just not going to be worth it," says Fraser.
This prompted MLSE to implement smaller virtual meet-and-greets and personalized experiences that created special moments for both fans and athletes. Whereas in-person meet-and-greets can sometimes be awkward for professional athletes, Fraser says the players had outstanding feedback for this year's virtual events: "They were funny and engaging…. The players didn't stop talking. They loved sharing stories."
Interestingly, the pandemic has prompted a new hunger for 'special moments' at the grassroots level, as well. With family members often unable to attend their children's practices and competitions because of capacity limits and social distancing requirements, streaming technology has played a key role in bringing youth and scholastic sport events to family, friends and classmates.
Parents who can't make it to a game can still watch their kids. And students can cheer on their school's team from afar. "You can watch the game from the parking lot on your phone or on your tablet at home… all the games are live and on demand there," says GameOnStream's Wilkinson.
Elderly individuals, who have been especially isolated during the pandemic because of health concerns, can also watch their grandchildren on the field, court or ice, from their computers.
"You get some of the most amazing letters and notes from grandparents being able to watch their grandchildren," says Wilkinson.
There may be fewer people in the stands seeing a special highlight-reel goal, but there are many more people watching from behind a screen.
Toward a 'new normal' for fan engagement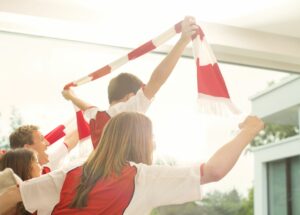 With Tokyo 2020 on the horizon and Beijing 2022 just around the corner, the lessons for fan engagement learned during the pandemic are already being put into practice. CBC Sports extended its use of the StreamYard platform to cover Swimming Canada's Olympic trials as well as late June's final Olympic qualification tournament for Canada's men's basketball team. In addition, a virtual watch-party featuring guests and commentators is planned for Tokyo 2020's opening ceremony, on July 23. And while a small media delegation will travel to Japan this summer, most of the Olympic and Paralympic coverage will originate in Canada.
"We are in really good shape to take on the Games from this sort of virtual space, because we've been doing it now for 16 months. We have really innovated and changed a lot in the last year, and I think we're really prepared to take on these games from our at-home offices," says CBC Sports' Platek.
Through tough times, sports have proven to be a uniting factor for fans around the world. In the face of immense challenge, Canadian sport businesses and organizations have adopted several innovative strategies to engage their fans virtually and strengthen sports-centered communities. From intimate Zoom calls with athletes to new sports-specific programming, digital innovation continues to thrive and connect fans with each other and the special moments that sport offers. All the while, the sports community continues to grow.
As HFX Wanderers' Lawrence remarks, this year for sports fans has been about "recognizing that we all wander individually, but it's when we wander together that life is how it should be."
---
About the Author(s)
Adam Steiner is a content assistant at SIRC, where he writes about Canada's sport sector. He's also an undergraduate student at McGill University, studying political science and statistics. His interests in data, policy and health carry over into his love for sport. He was a rower and now enjoys running, biking and reading in his spare time.
Veronica Allan, Ph.D., is the Manager, Research and Innovation at SIRC. She leads SIRC's research and evaluation initiatives. She also solicits, supports and curates content from researchers, experts and thought leaders to mobilize knowledge for Canada's sport and physical activity sector. Her experience as a researcher, journalist and athlete have equipped her with a unique skill set and passion for data, storytelling and sports.
---
The information presented in SIRC blogs and SIRCuit articles is accurate and reliable as of the date of publication. Developments that occur after the date of publication may impact the current accuracy of the information presented in a previously published blog or article.