Governance, strategy, evaluation: Digital future-proofing for sport organizations
September 14, 2022
As we transition into an increasingly online world, how can sport organizations not only cope, but thrive? What are the potential benefits of social media for sport organizations of all levels, and what are the downsides?
SIRC put these questions to Michael Naraine, an Associate Professor of Sport Management at Brock University. Naraine's research specializes in digital sport marketing and management, including social media management and fan engagement. Some of his recent publications have focused on training sport administrators in analytics, wi-fi usage at NBA games, and the Toronto Raptors' #WeTheNorth marketing campaign.
Naraine offered advice for sport organizations looking to "futureproof" themselves in an ever-changing digital landscape.
SIRC: What does the digital world mean for sport organizations?
MN: I think the easiest, simplest response is that it's time to prepare for change. Back in the 80s and early 90s National Sport Organizations (NSOs) used to be administered by people showing up to kitchen tables or small board rooms to talk about how to manage our sports. Now in 2022, some NSOs have 8-digit budgets. It's not a kitchen table type atmosphere anymore. It's more of a corporate boardroom style (or at least it's pushing to that frontier).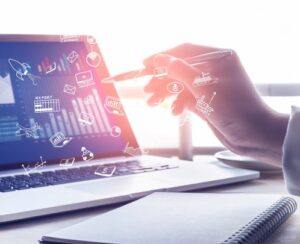 Think about the way that [organizations] communicated back in the early to mid-90s. They were faxing things, writing memos, and using snail mail, and then there was a slow, gradual transition towards email and text messaging. There's been a natural progression as technology advanced over the last 5-10 years and we're seeing that change timeline really start to shorten.
As a result, organizations need to be dealing not just with the "now" ("oh, we need to stop using fax machines, we need to start using social media more, and we need to start using mobile phones as opposed to landlines") but to start to think about futureproofing themselves.
That's really the crux of the question: what are you doing now? Not for next week, but to prepare for the next 3 to 5 years?
We know from research and practice that if you spend and dedicate 100% of your time dousing the fire that's in front of you, that's not an effective use of your time as an administrator. 60% of the operation should be focused on the day to day, and 30 to 40% should be focused on a long-term time horizon.
Organizations need to understand that change is inevitable. It's what we do to prepare ourselves for that inevitable change that will separate the NSOs that are going to be on the forefront versus the NSOs and the P/TSOs that are going to left to the margins.
SIRC: We're talking about the sport context, but that's true of any field or organization, right?
MN: Absolutely. But particularly when we add in the sport context, the default response that everyone tends towards is "we don't have capacity."
I'll give you a more specific example: in 2017, some of my research looked at Canadian NSOs and there were a few administrators who would say, "if you gave me a cash injection, I wouldn't put it into digital, I would get a new coach. And I would get that coach because that coach would theoretically get better athlete results. Those results win medals, and the medals make me more money."
So, there's that tendency to think of the other "extracurriculars" as we'll call things like digital, as erroneous or capacity drainers. But there's a missed opportunity with the Canadian sports system to think about these elements not as capacity drainers, but as capacity enhancers.
We've seen this in other sectors where digital has been used to generate more revenue, whether it's through sponsorship or to increase membership. For example, rather than having a press conference, which is an expensive endeavor, social media is a great way to broadcast to your public without those traditional expenditures.
SIRC: How does one deal with changes like bringing social media into your organization?
MN: There's a natural inclination to want to "keep up with the Kardashians." Like, "oh here's this cool new thing we've got to do it because it's cool and we need to stay relevant." That's the antithesis of good organizational management, period. No business should be so reactive.
So, the very first thing to answer your question, is to make sure that you have good club governance. Governance is not sexy, but it's important. And it connects into the next piece, which is that you need to have a strategy focused on digital.
If you don't have a digital strategy at the board level, then you're just operating for the sake of operating. It's a capacity drainer to expend resources without a plan.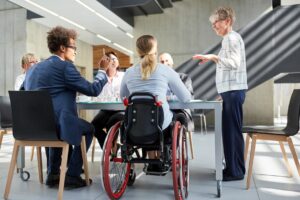 You need to have board members that are diverse and reflective of different skills and competencies. If there are board members missing in terms of revenue generation, sponsorship, information technology, communication, then those are things that the organization should be looking to add (and could consider using a skills matrix to identify). Board meetings need to involve talking about: what does our digital strategy look like? How are we digitally futureproofing our organization over this next quad?
That doesn't mean just parachuting a millennial or Gen Z in there and hoping that because they're of this younger generation they naturally know what they're doing. That's a silly way to go about doing business.
The third piece is to evaluate. Look at the trends, do some social listening, look at the metrics. What type of engagement did we get? What was good, what was bad? What time of day, what time of month, what time of the year did it work out for us? What is our calendar looking like for the next season or the next calendar year? Start to populate an action plan for that and then execute.
SIRC: Your answer reminds me of the saying: "if you don't rise to the level of your goals you fall to the level of your systems."
MN: Totally.
SIRC: Are there any downsides to social media use for organizations that that you would try to avoid, caution upon, or, you know, sort of plan before you act?
Sport organizations, particularly those in the Canadian sports system, have tended to use social media from more of a standpoint of "we'll post results, and then we'll post that we have an upcoming event," and there's not a lot of engagement. We need to remember that social media is about being social.
The most effective organizations have a coherent strategy that's being implemented. And that strategy and those guidelines involve the temperament and the personality of the organization and how that is going to exude through the content that's being posted and the engagements that will take place.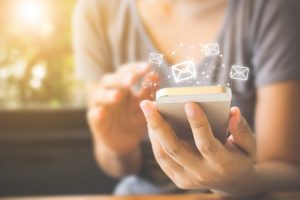 That comes back to the problem of parachuting a 20-year-old person in there who may not necessarily reflect the best parts of the organization or might go out and do something or say something or maybe has [the organization's socials] on their personal cell phone.
Other things to consider: Who has access to the social media accounts? What are the rules of engagement?
You don't want to amplify misinformation or continue inappropriate conversations. Again, you have to ask: what is the personality of our organization? Are we more extroverted? Are we trying to be a little bit more sarcastic and edgy? Or are we more professional, perhaps more, I'll use the term "uptight?" Wherever the lines are, those lines of demarcation need to be drawn.
---
About the Author(s)
Caela Fenton, Ph.D., is a content specialist at SIRC. In this role she calls on her experience as a researcher within cultural studies of sport, and as a sports journalist, to help make sport and physical culture research accessible to a broad audience.
Wes Chen, M.Sc., is the Research Coordinator at SIRC. In this role, he leverages his experience as a sport researcher, and experience from various roles across both grassroots and high performance sport to share and promote evidence-based knowledge to the wider sport audience. He is passionate on leading and supporting equitable access to sport for all diverse populations.
Michael Naraine, Ph.D., is an Associate Professor of Sport Management at Brock University. Naraine's research specializes in digital sport marketing and management, including social media management and fan engagement.
---
The information presented in SIRC blogs and SIRCuit articles is accurate and reliable as of the date of publication. Developments that occur after the date of publication may impact the current accuracy of the information presented in a previously published blog or article.