Cut from the team: How parents can help their kids cope
November 21, 2018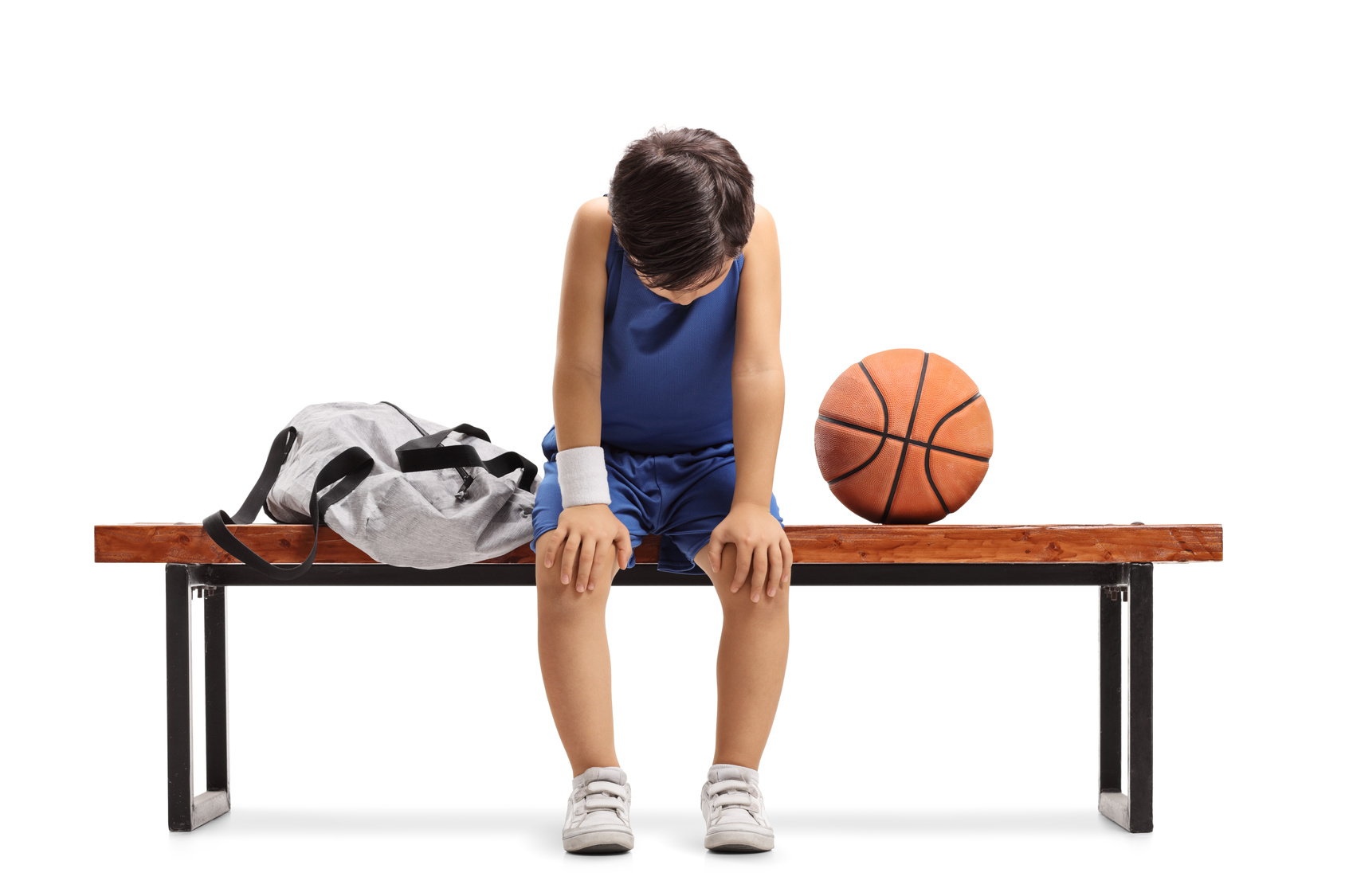 Deselection (or being cut) from a sports team can be a crushing experience for young athletes. After being cut, athletes often experience a range of negative psychosocial and emotional consequences such as a loss of athletic identity, sense of self, friendships, connectedness to school, and decreased academic performance, along with feelings of anxiety, humiliation, and anger. Recently within youth sport, attention has turned to how coaches can handle making cuts with care (e.g. Neely, Dunn, McHugh, & Holt, 2016). While coaches may use strategies to try ease the pain of getting cut, athletes and parents still have to deal with the consequences of being deselected from the team.
In our study, we examined how adolescent athletes and their parents cope with deselection from provincial sport teams (Neely, McHugh, Dunn, & Holt, 2017). We used a communal coping perspective which provided a lens for understanding their cooperative coping attempts. Interviews with 14 deselected adolescent girls and their parents showed that the responsibility for coping changed over time. Parents initially took the primary coping responsibility, trying to shield their daughters from negative emotions. As time progressed, athletes and parents cooperated more and shared the responsibility for coping. Finally, athletes took more personal responsibility for coping. Hence, our research showed how family members may work together to deal with negative emotions after a major stressor in sport.
Further, findings showed that parents can help support their children after being cut through communicating and cooperative coping strategies, which can encourage continued sport participation and positive athlete development.
Here are some suggestions for parents to help your child cope after being cut from a team:
Have a Pre Try-out Chat – Before try-outs begin, talk to your child about their expectations for the try-out, and the coaches' expectations. Prepare your child for the possibility of not making the team.
"Console First, Talk Later" – During the first 24 to 48 hours, emotions are high and athletes may not be ready to talk about getting cut. Take time to console your child and try to read their emotions before you start asking them about the cut.
Talking About the Cut – Talking about the cut is a very sensitive topic. Gently ask questions about what happened and their thoughts and feelings about being cut to open the conversation. Rationalize together different reasons why your child may have been cut from the team.
Take a Positive Perspective – Try to reframe the experience in a positive way. Help your child recognize the accomplishment of making it as far as they did in the try-out, present getting cut as a learning experience that could help them grow as an athlete, and chat about future opportunities to tryout again and play their sport at a competitive level.
Moving Forward – Help your child to set new goals to improve their skills and stay engaged. You can also encourage your child to focus on other activities or teams. This could be an opportunity to try a new sport or other pursuit.
While many researchers and practitioners would like to see youth sport changed in a way that reduces or eliminates deselection (e.g. Mauro, Gleddie and Sulz, 2018), current sport delivery models make deselection an inevitable part of most competitive sport programs. The suggestions listed above provide strategies parents can use to help their child cope with being cut and minimize some of the negative consequences young athletes may experience. This may help athletes get back to the field or court, ready to give it another go!
Recommended Resources
For an infographic depicting how coaches, athletes, and parents can deal with deselection, click here.
---
About the Author(s)
Dr. Kacey Neely completed her PhD in sport psychology in the Faculty of Kinesiology, Sport, and Recreation at the University of Alberta, and is now a Lecturer (similar to Assistant Professor in Canada) in the Faculty of Health Sciences and Sport at the University of Stirling in Scotland. Kacey's research in sport psychology focuses on psychosocial aspects of youth sport, including deselection, stress and coping, and positive youth development. Her research supports her work with community, provincial, and national level athletes, parents, and coaches.
References
Mauro, J., Douglas, G., and Sulz, L. (2018). Increasing engagement by addressing de-selection practices in youth sport. SIRCuit, October 2018.
Neely, K. C., Dunn, J. G. H., McHugh, T-L. F., & Holt, N. L. (2016). The deselection process in competitive female youth sport. The Sport Psychologist, 30, 141-153. doi:10.1123/tsp.2015-0044
Neely, K. C., McHugh, T-L. F, Dunn, J. G. H., & Holt, N. L. (2017). Athletes and parents coping with deselection in competitive youth sport: A communal coping perspective. Psychology of Sport and Exercise, 30, 1-9. doi:10.1016/j.psychsport.2017.01.004
---
The information presented in SIRC blogs and SIRCuit articles is accurate and reliable as of the date of publication. Developments that occur after the date of publication may impact the current accuracy of the information presented in a previously published blog or article.